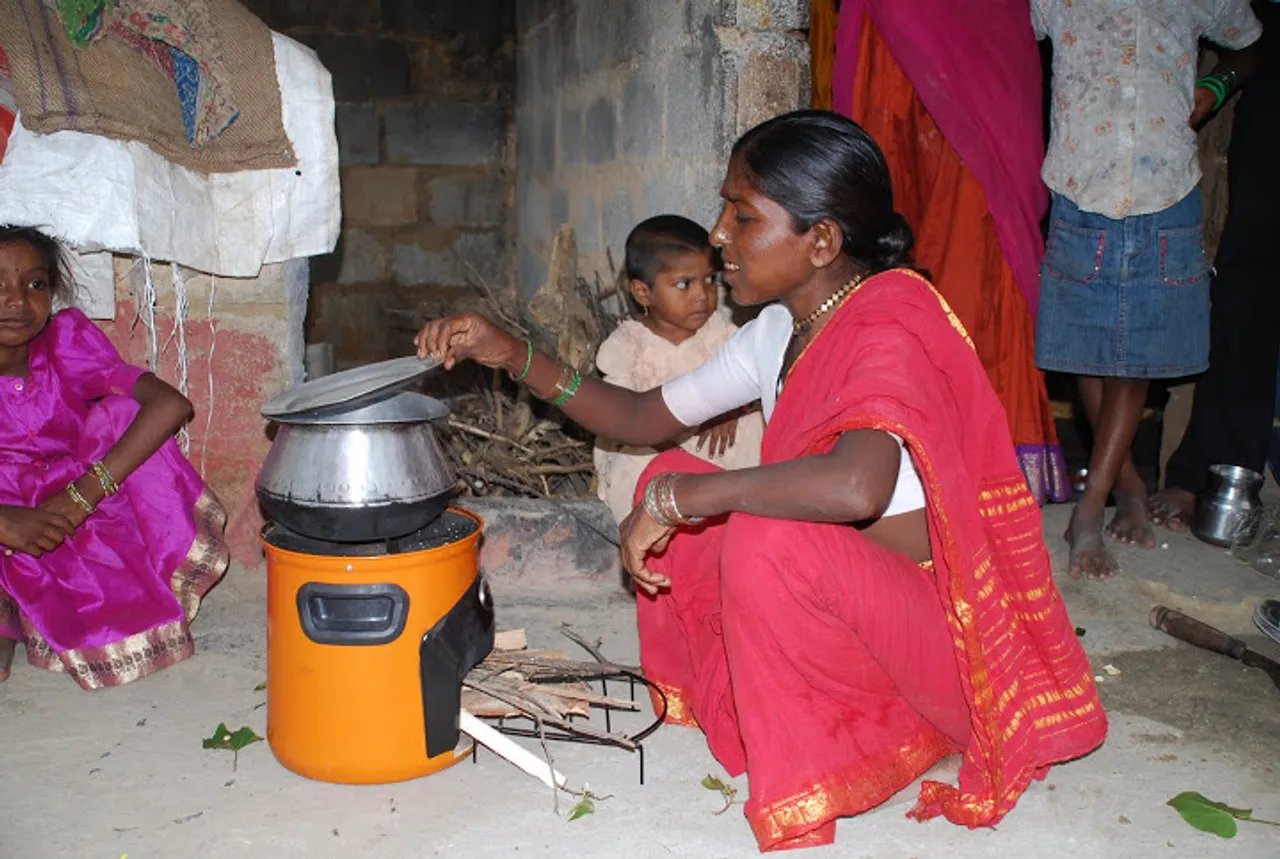 FORT COLLINS, Colo. (November 2015) – Envirofit International recently announced that it has reached its one-millionth clean cookstove customer. As a first in the industry, this milestone represents not only the growing global demand for clean cookstoves but also the company's ability to scale.
Envirofit is a for-profit social enterprise that designs, manufactures, and sells clean cookstoves in developing nations. They have developed a product line of low cost, high performing biomass cookstoves that reduce fuel consumption up to 60 percent while reducing harmful emissions up to 82 percent compared to open fires. Envirofit has operations in India, East Africa, West Africa, and Latin America with 480 direct employees and has helped create approximately 3,000 jobs across the value chain.
The impact of the 1 million stoves has helped customers save up to $200 a year in reduced fuel cost and reduced the harmful smoke in their kitchens – delivering cost savings and health benefits to customers. In addition, over their five-year lifespan, the stoves will reduce 17 million tons of CO2 emissions, the equivalent of taking 1.18 million cars off the road for an entire year.
Envirofit this year will have also reached an important financial milestone, by raising commercial capital from strategic funders and growing in-country operations they will achieve an estimated $20 million in revenues for the year. As Envirofit continues to scale, it will continue to expand distribution partnerships, working with strategic development organisations and investors.
"As we continue our journey to scale we have learned it requires more than creating an innovative product, you also need to innovate every part of the business to ensure you reach consumers. As such, our ambition is to reach 5 million customers in the next five years"said Ron Bills, CEO of Envirofit.
Envirofit has shared its candid account of their eight-year journey in a new report "Cooking in one million kitchens: Lessons Learned in Scaling a Clean Cookstove Business." The report provides insights into how the organization has evolved from selling a single stove model in India in 2007 to developing over a dozen clean energy solutions that meet the cooking needs of low-income communities in 45 countries across five continents. The report provides insights and examples of how Envirofit has built a clean cookstove business that can overcome key market barriers to scale, and summarizes this as five key lessons:
Adapt, Innovate and Respond to Consumer Preferences: Shifting product development from beneficiary-driven to a consumer-driven design – creates a high performing and highly aesthetic modern stove appliance and resulted in a 330 percent increase in clean cookstove sales.
Centralized Manufacturing Ensures Quality and Creates Local and Global Jobs: Pioneering the use of centralized local manufacturing for clean cookstoves, Envirofit improved production capacity from three stoves a day to one stove a minute. This model has helped to establish five local manufacturing facilities and create direct jobs for 480 people globally.
Scale at The Right Pace to Maximize Impact: Building a sustainable cookstove market for low-income consumers requires multi-level partnerships. Shifting from a Business-to-Customer model to a Business-to-Business model reduced operating costs by 75 percent and doubled sales.
To Reach the Last Mile, Behavior Change Needs to Be Incorporated From Design to Delivery: Selling a push product like clean cookstoves requires investment in training and development of rural distribution channels. Training female sales agents to sell stoves demonstrated women could outsell men three to one after completing a women's empowerment training program.
Cookstoves are a Tool to Reach Programmatic Impacts: The delivery of clean energy products for the base of the economic pyramid needs to shift from aid-based donations to the development of consumer driven markets that deliver a range of social, economic and environmental impacts.
Today, 3 billion people still cook with open fires and traditional cooking methods, and this number is expected to grow as the population increases. "We've still got a lot more work to do" Bills continued. "And we hope that by sharing the challenges we faced, it highlights areas where public, private and social sectors can work together to accelerate the growth of the clean cooking industry so that we can start making a dent on a daily issue that affects billions of people."
About Envirofit
Envirofit is a social enterprise that produces the highest performing, lowest cost biomass cookstoves that are efficient, durable, desirable, and affordable for households and commercial applications in developing nations. Envirofit's clean energy products empower individuals, transform lives, and ignite aspirations while stimulating prosperity across a global value chain. Pioneering the use of a market-based approach for clean cookstoves, Envirofit has reached more than 1 million households with a positive impact on the lives of an estimated 5 million people across 45 countries.
The full report can be found here.
Re-published from
MySocialGoodNews.com
as part of CSRlive's collaboration with
Your Mark On The World