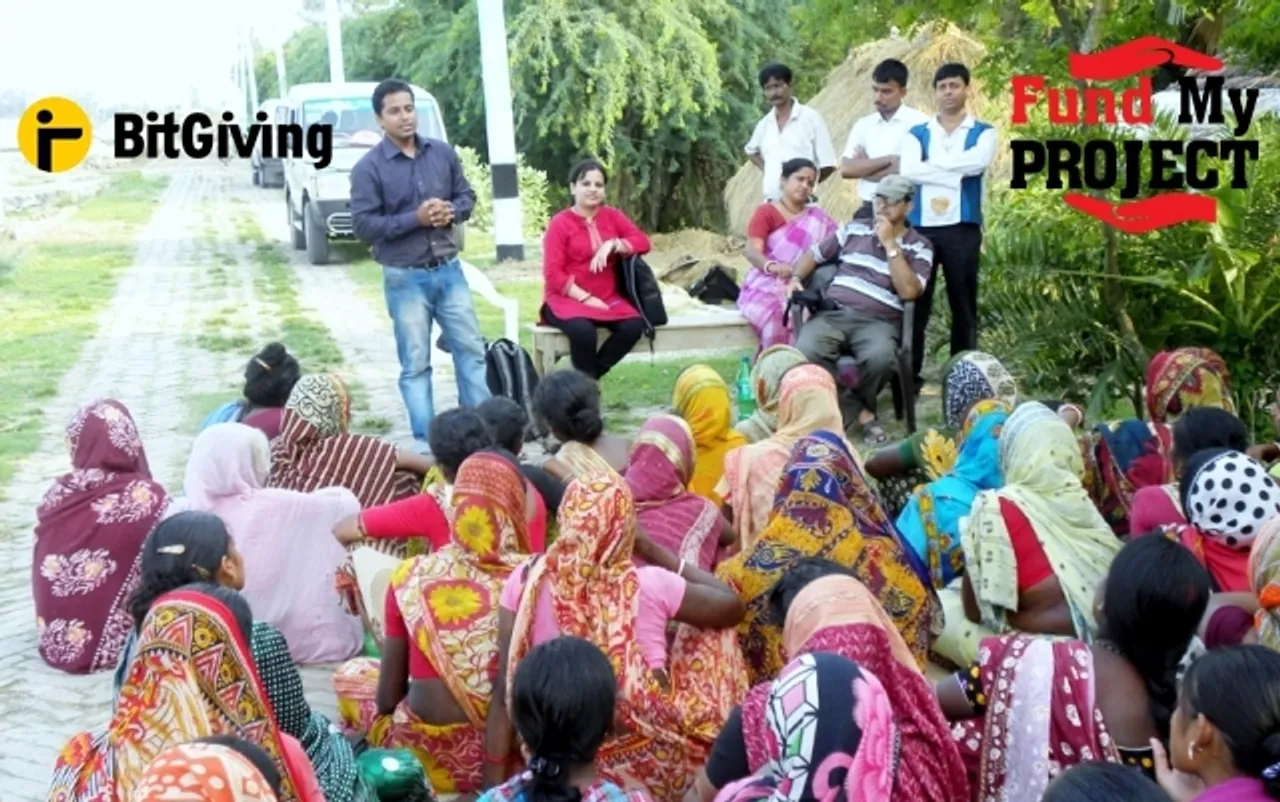 Here's how your CSR Funding can help empower women living in the flood-ridden villages in coastal Sundarban through skill development initiatives.
This cause is featured on Fund My Project as part of CSRlive.in's collaboration with BitGiving.com
Project by: SEED (Society for Socio Economic and Ecological Development)
Location: Kolkata
Category: Eligible CSR activity as per Companies Act 2013, Schedule VII
(ii) ...employment enhancing vocation skills especially among children, women, elderly, and the differently abled and livelihood enhancement projects;
(iv) ensuring environmental sustainability, ecological balance, protection of flora and fauna, animal welfare, agroforestry, conservation of natural resources and maintaining quality of soil, air and water;
Funding Required: INR 6 Lacs
Here's what the Organization is saying about what they do and how you can contribute:
We at SEED (Society for Socio Economic and Ecological Development) wish to hone skills of women from over 140 vulnerable families of the climate affected coastal Sundarban communities. Now, we wish to focus on the victims of floods in the Mousuni Island, who lost their livelihoods during the coastal floods.
Hundreds of houses are washed away due to the rising sea levels every year. Majority of the community is driven by agriculture and due to the rising sea level the fertility of the land is being vastly deteriorated. This leads to large-scale migration of the male population of villages to cities in search of livelihood. Which puts undue pressure on women to sustain their lives in villages and provide for their families. So, in such situations, women are often fall prey to trafficking and forced into prostitution.
We strongly believe in grass-root mode of development and will be focusing on primarily three villages - Baliyara, Baghdanga and Kusumtala which have been the worst affected by the coastal flooding because of the rising sea levels in West Bengal.
SEED for over a decade has successfully offered training in capacity building to vulnerable women of Sundarbans through the formation of Self Help Groups. The women have been successfully mobilized and their skills are being developed in various alternate livelihood activities like embroidery and organic farming.
A little help can go a long way for us. So contribute generously.
Details of Funding required:
Embroidery Training (3 month for 90 women) - INR 4 Lacs
Organic Farming through salt tolerant crops (3 month for 50 women) - INR 1.5 Lac
Travelling  and documentation - INR 50,000
Total - INR 6 Lac
Funding includes cost of training and supporting kits.
About SEED:
SEED (Society for Socio Economic and Ecological Development) is a grassroot level Non-Profit organization based in Kolkata, West Bengal, India operational since last two decades. We have been working for the betterment of lives and livelihood of climate affected coastal Sundarban communities especially women since last  one decade. SEED is registered under the Societies Registration Act XXVI of 1961 in 1996-97. It is registered with GO-NGO, Partnership, Planning Commission, Government of India. The organization has PAN of Income Tax Department, Government of India and is registered with Income Tax Act 12 A and 80G (Income Tax Exemption). SEED is also registered with Foreign Contribution Regulation Act under Ministry of Home Affairs, Government of India.
Want to Fund this Project?
Visit BitGiving.com here and support the cause.
Looking for funding?
If you have a social project that's high on innovation and impact, but running low on financial fuel, do write in to Nidhi Singh at nidhi@csrlive.in with your proposal, and we'll feature it on FUND MY PROJECT.