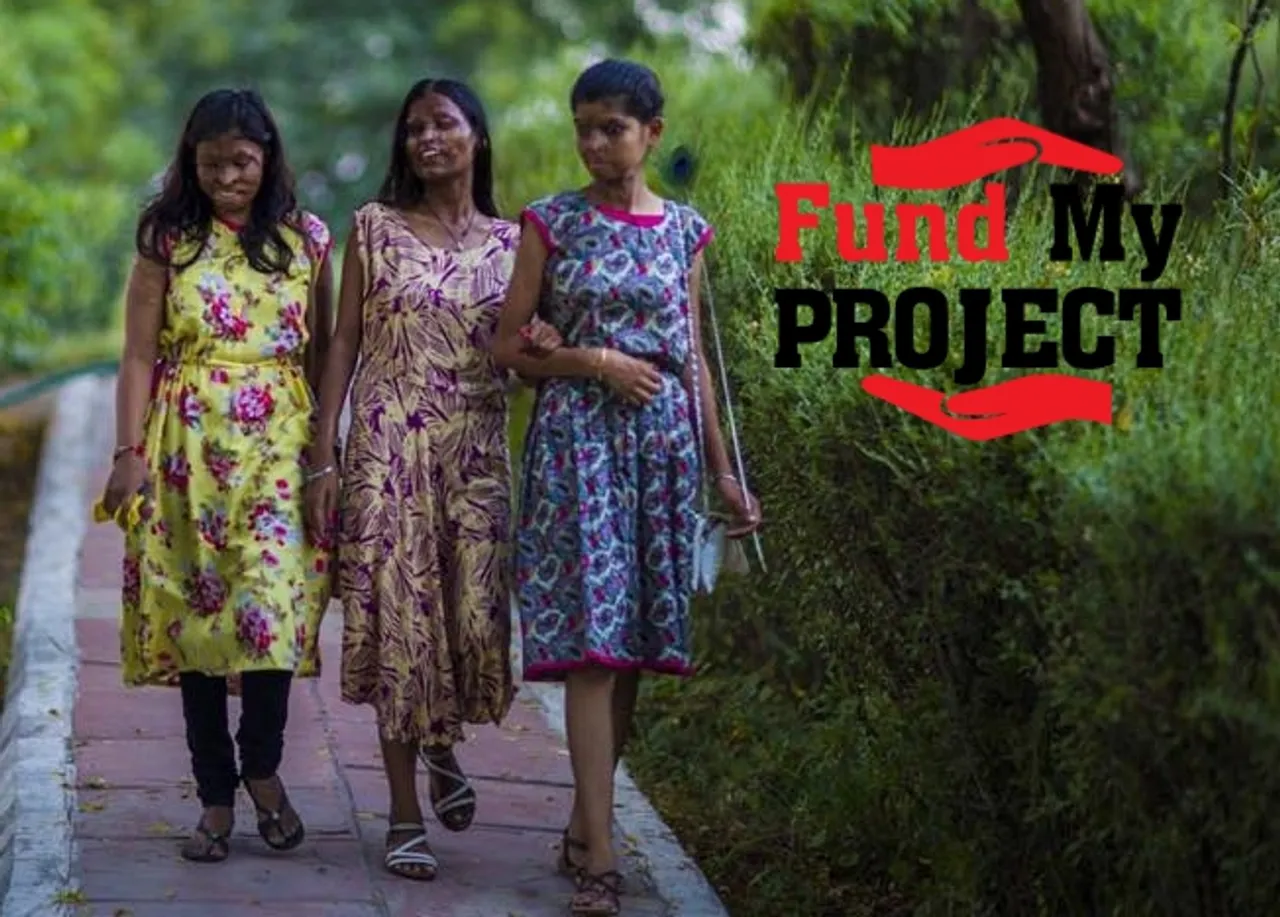 HERE's how your CSR spend can empower the brave survivors of acid attacks to reclaim their right to live with dignity.
Project by: Chhanv Foundation
Funding Required: INR 3,18,36,000, per year
Category: Eligible CSR activity as per Companies Act 2013, Schedule VII
(ii) employment enhancing vocation skills especially among children, women, …and livelihood enhancement projects;
(iii)…promoting gender equality, empowering women,
Impact Area: Chhanv Foundation works with partners and stakeholders towards elimination of acid and other forms of burn violence and protection of survivors' rights. The process of justice to an acid attack victim remains incomplete until she gets immediate medical, legal and economic help, along with the critical social acceptance. The Organization's vision is to free India from this crime, and enable the survivors to have access to fast justice and fight back the irreparable impact of this crime.
Working Since: The Stop Acid Attacks (SAA) campaign was flagged on 8th March 2013 (which is also celebrated as International Women's Day) to stand for acid attacks survivors and against acid attacks in India. The concept was to work as a bridge between survivors and the society, as most of the victims of this brutal crime, have isolated themselves after losing their face, like an outcast. SAA worked to research and track acid attack cases and compile a data to get the actual situation of survivors. And the campaign also received the CNN-IBN Indian of the Year award in 2013, among numerous others. Eventually it led to the establishment of Chhanv Foundation on 2nd September 2014 as a registered treaty.
The Unique Concept: Chhanv Foundation's Sheroes' Hangout Project is a self-sustainable entrepreneurial model evolved from the idea of providing the acid attack survivors a chance of employability. The methodology of the project is in enhancement of the skill inventory of a survivor, utilization of those skills and making them well- equipped and employable in a professional environment. The heart of the project lies in making each survivor a businesswoman and also an active part of the society.
Sheroes' Hangout Agra Chapter is a café/restaurant with a book library and a boutique in the indoor. The business operational routines are carried out by acid attacks survivors with minimum support staff. The acid attack survivors go through skill development in Chhanv Centre at Agra and in the work routine they are helped by the support staff. Apart from this, Chhanv Foundation works to create impact through multiple projects and campaigns aimed at awareness, out-reach and rehabilitating acid attack victims. Many of these projects, activities and campaigns have received awards and recognition by the media and civil society in a short span of time.
Women Empowerment Week
Spot of Shame
Black Rose Movement
Shoot Acid
Raahgiri Event
Workshops & Seminars
Documentaries
Social Media
TV Debate Shows
Reach Out Project
Paltan.in
Citizen Journalism
Medical Help
Legal Help
Advocacy
In the coming annual year, with the proposed budget Chhanv Foundation will be able to sustain the on-going projects and expand the impact quantitatively as well as qualitatively. The exact number of beneficiaries of the projects and activities may vary but on an estimation the organization will provide in-depth care to another set of 200 acid attack survivors across India.
Some Facts & Figures:
Since its inception, Chhanv Foundation has:
Provided full medical assistance to 6 acid attack survivors with an estimated expense of Rs. 12,000,000
Provided legal help to almost 30 acid attack survivors - against the respective attackers and in achieving compensation of acid attack
Through Sheroes Hangout, Agra Chapter Chhanv Foundation has enabled 5 acid attack survivors to rehabilitate and culminate as earning businesswomen
Through Reach-Out project the organization has developed a network of over 300 survivors and documented who are out there in need
Through awareness and customized volunteering web portal Chhanv Foundation has a network of 5000 active individuals who remain connected with the organization and provide prompt support in the moment of urgency
Current Funding Status: So far Chhanv Foundation is funded through individuals and crowdfunding. The operational expenses of the organization are then managed by the income of projects run by acid attacks survivors. Except crowdfunding campaigns, the projects and activities for their capital expenses are funded by individuals donating any sum of amount to the organization. The foundation is also seeking Private Public Partnership (PPP) project fund for the Chhanv Palliative Care (CPC) unit essentially for acid attack survivors. So far one such project has been initiated with the Uttar Pradesh government, with a forthcoming CPC in Noida.
Want to Fund this Project?
Write to us at editor@csrlive.in and we will assist you with the process.
Looking for funding?
If you have a social project that's high on innovation and impact, but running low on financial fuel, do write in to Nidhi Singh at nidhi@csrlive.in with your proposal, and we'll feature it on FUND MY PROJECT.