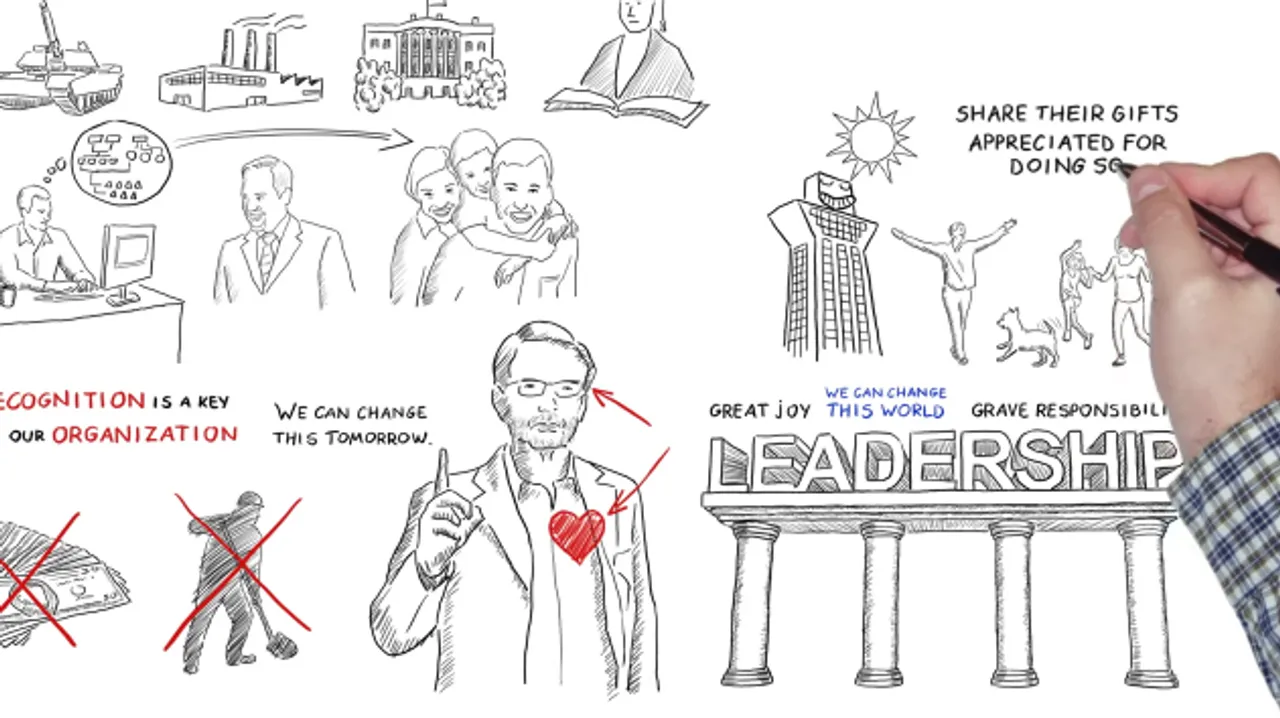 As the Indian manager enters the hallway, employees lift their heads, some stand up and everyone greets him. A peon holds his bag, another is ready to open the door and yet another hurries to get his tea and the morning paper. A feudalistic work culture reigns high in offices in India even as the world around her is changing fast.
Why are we still hung over from the British Raj days of hierarchy, submission and the relentless urge to take sadistic pleasure in getting so much respect as Indian middle managers? We must understand that for any business to succeed, employee engagement is key.
According to Raj Sisodia, co-founder of the Conscious Capitalism movement, the only way you can make long-term profits and sustain your business is by treating your people well. In an average company in the United States, 70% of the employees are disengaged, and around the world it is 87%.
So, how do we sell your triple bottom-line concept of people, planets and profits internally? How do we navigate hierarchical cultures in family owned businesses to sell a fairly egalitarian concept called corporate social responsibility? Before we look at doling out our mandatory 2% to CSR projects, let us treat our employees well. Here are a few tips from Raj Sisodia's latest book "Everybody Matters" that he has co-authored with Bob Chapman, the CEO of Barry-Wehmiller.
Treat every employee like your family member and believe that you have a social responsibility to look after his or her needs. Chapman has used this principle successfully in managing a $1.7 billion manufacturing empire.
Profits cannot be pursued, says Sisodia. The more you pursue profits, you will accrue more stress and the percentage of stress related heart attacks is highest on Mondays in the U.S., at the beginning of the work week. So, value people, have a higher purpose for your business and the profits will come.
Have a higher purpose for your business so that it will take people to a better place and give them a future. Conscious leaders are selfless.
Most businesses run on stress and fear created by looking at quarterly results. However, businesses like Barry-Wehmiller measure success by how "they touch peoples lives." Steward you employees with a people-centered approach.
Engage employees at every step as you define your collective future as a socially responsible business.
Always recognize and celebrate your employees' accomplishments.
These steps deliver results across every metric and businesses that do this are thriving and are creating long-term value for everyone, not just the shareholders.
Founder of Lettersnatcher.com, Sarat Pratapchandran's career spans philanthropy, corporate social responsibility & content management. A graduate from Walter Cronkite School of Journalism, he worked as a journalist in India, the Middle East and the United States and now advises and mentors individuals at kanthari, an international organization focused on creating social visionaries around the world. Sarat is also on a personal mission to help 50 orphans by age 50.