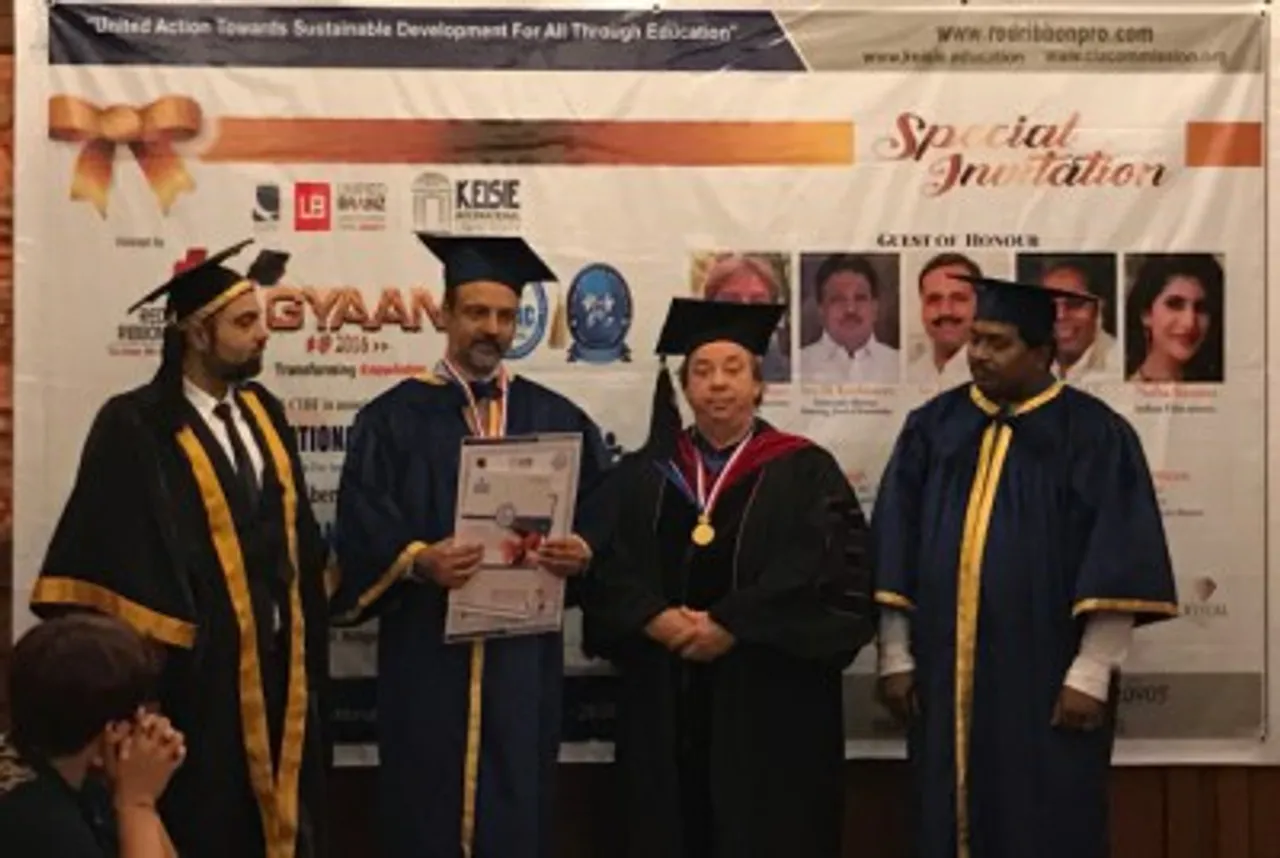 Mumbai (November 18, 2016): Recognizing his efforts in peace, humanity and outstanding contribution for betterment of society, Dr. Huz (Dr. Huzaifa Khorakiwala), CEO & Trustee, Wockhardt Foundation, was awarded Doctor of Excellence by CIAC, Global and D. Litt. (Honoris Causa) title in Peace & Humanity from KEISIE International University from CIAC Global, an International quality rating & accreditation agency along with its education partners, KEISIE International University of South Korea for his contribution towards social work and not-for-profit activities recently in a ceremony at Bangalore.
Degree of Doctor of Letters (D. Litt.) is the highest honor awarded by KEISIE International University (KIU). KIU is a leading and one of the fastest growing research oriented private universities of South Korea, with a rich heritage in academia and a global reputation for research led innovations.
He was felicitated by the worthy hands of Prof. Dr. GD Singh (President – CIAC Global & Vice President, International Operations – KEISIE International University), Dr. Wayne Bottiger (President KEISIE International University) and Dr. Hari Krishna Maram (Vice President, CIAC Southern India Chapter).
Expressing his gratitude, Dr. Huz said, "I would like to thank KEISIE International University for this honor. It will inspire my warriors of Wockhardt Foundation, peacekeepers of The World Peacekeepers Movement (TWPM) and me to contribute more to society. I offer my best wishes to the University for their success in providing quality education."
Prior to this, Dr. Huz has received Honorarium Doctorates from - Indian Virtual University for his contribution towards Peace and Education to society and Open International University at the 49th World Congress of Integrated medicines in June 2011. Dr. Huz has received these honors for the work done by him under the umbrella of Wockhardt Foundation and The World Peacekeepers Movement.