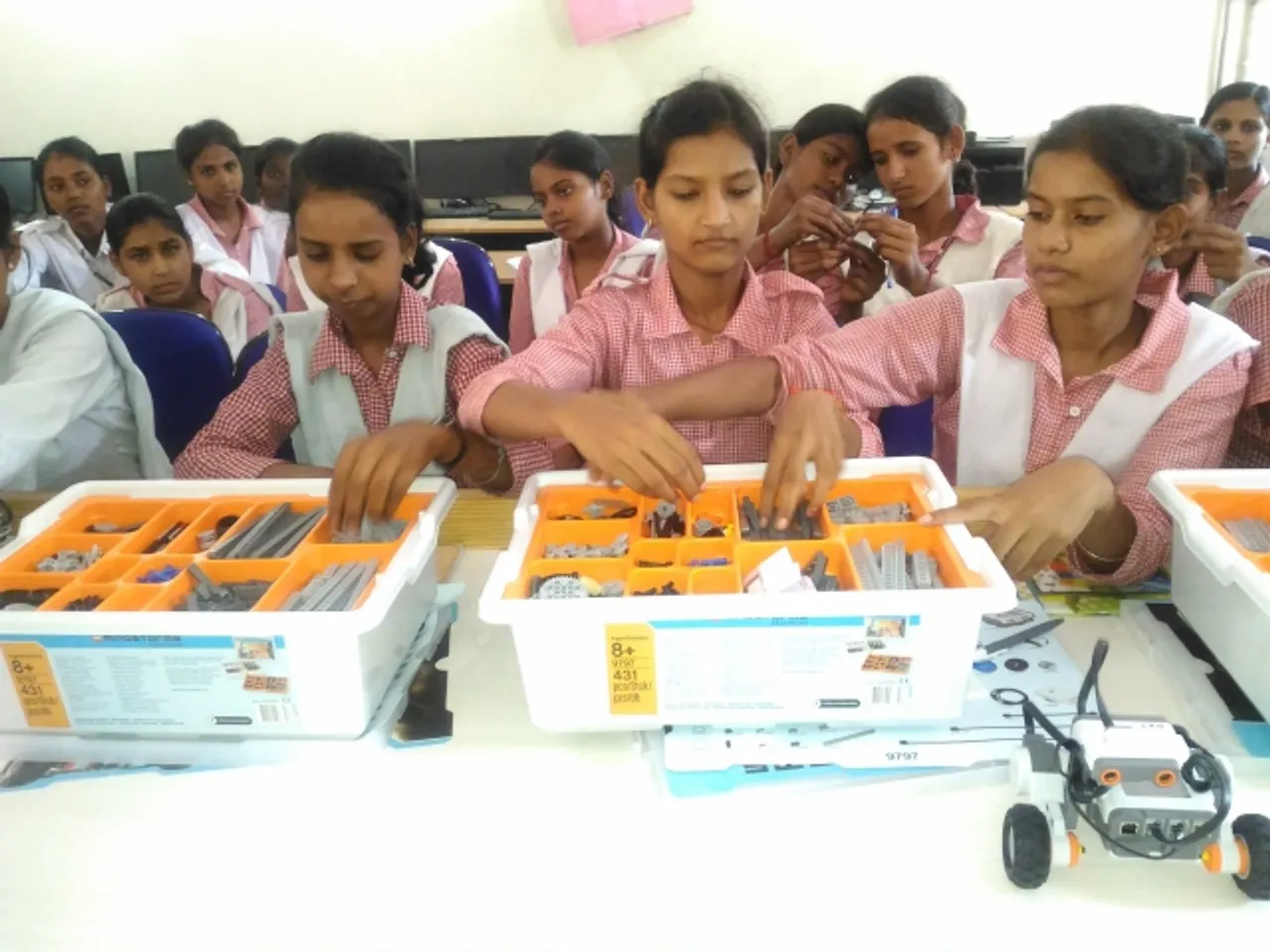 Gurgaon: Over 1200 students from across seven government schools of Gurgaon have benefitted from the crash course introduced by DLF Robotics Skills Centres in partnership with Municipal Corporation of Gurgaon. Through the course the children mustered the skill efficiently and also showcased their talent in a robotics competition held at the regional level.
After undergoing a week-long rigorous training in the month of August 2016, 27 students got an opportunity to participate in the regional Olympiad at Noida. The students were shortlisted on the basis of their efficiency level, comprehension power and robot- making speed.
Mohit, one of the qualifiers for the regional Olympiad, said, "I want to become a scientist when I grow up. It's really fun making robots along with studies. It gives a whole new meaning to education."
Introduced in September 2016, the course imparts training to over 20,000 students of Class VI standard from government schools through DLF Robotic Skills Centres located across seven villages of Gurgaon namely Chakkarpur, Sarhaul, Wazirabad, Nathupur, Dundhera, Gurgaon village and Carterpuri. A joint initiative of the DLF Foundation and MCG, the course aims to introduce technology and science-based learning and training at the school level. This project is being implemented in partnership with the India Stem Foundation. The objective of the project is to help students overcome the fear of science.
"Many kids fear science and somewhat believe they won't be able to decipher the formulas and theorems. The whole purpose of this exercise is to help them overcome this fear," says DLF Foundation's Gayatri Paul, the brain behind the project. "In fact, schools abroad have adopted this holistic method of teaching long ago, telling kids about new technologies in a fun way."
This initiative by DLF Foundation is an attempt towards facilitating learning in science and mathematics in a full-filled way. This type of creative learning bridges gap between key theoretical concepts and their application. It also equips the students with futuristic skills, enhances their income- earning potential, and is a significant step towards making them innovators of tomorrow.