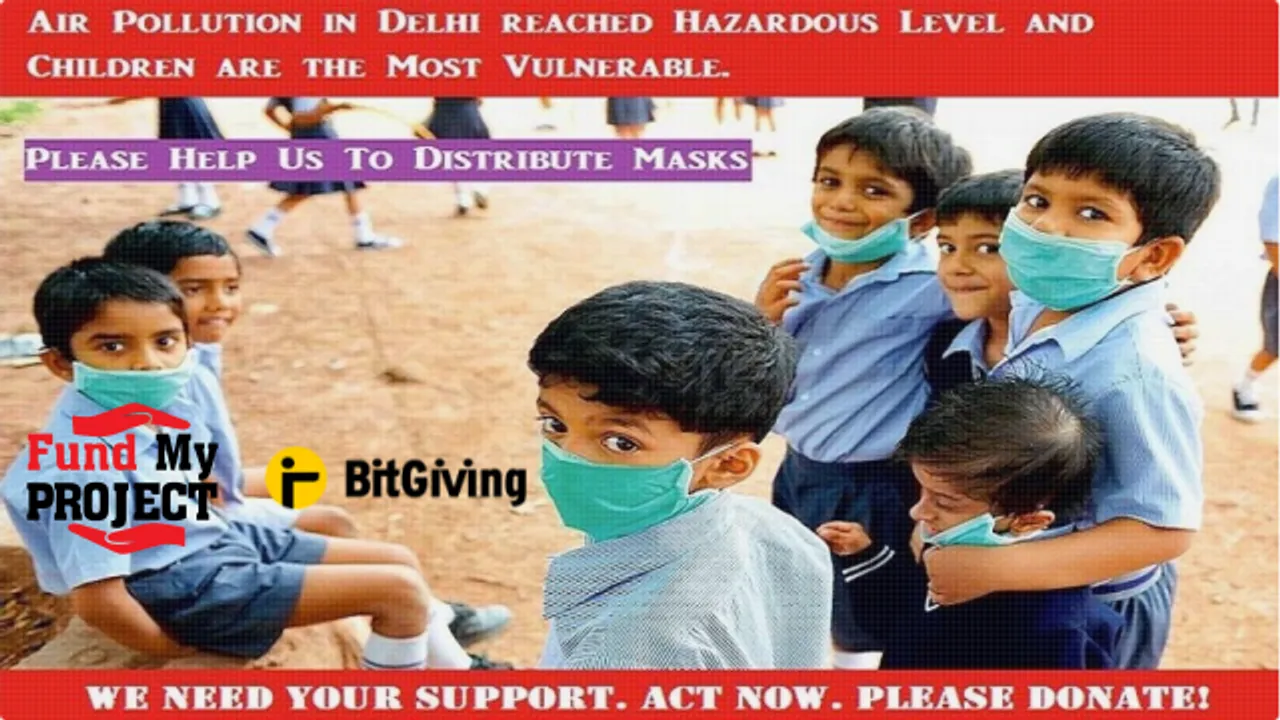 Here's how your CSR Funding can help distribute anti-air pollution masks to the children living in Choking Delhi!
This cause is featured on Fund My Project as part of CSRlive.in's collaboration with BitGiving.com
Project by: Rapid Response
Location: New Delhi
Funding Required: INR 2 lacs
Category: Eligible CSR activity as per Companies Act 2013, Schedule VII
(i) …promoting preventive health care, …
Here's what the folks at Rapid Response to say about this project:
The farm fires from Punjab and Haryana have caused unprecedented emergency situation in Delhi. The city is experiencing alarming levels of smog, which have virtually turned it into a "gas chamber". It's the worst spell of persistent pollution in two decades. 
Air pollution affects people of all age groups, however, the impact of air pollution is felt most in children - as their lungs are not fully developed until their late teens and they breathe more air per kilo of body weight. That means more harmful particles could enter their lungs and bloodstream, wreaking havoc over the short and long term on their body.
Our Appeal:
It is highly proven that wearing masks will provide effective protection against the toxic air. Face masks can filter out dangerous airborne particles and keep our children safe. Let's save our children from breathing toxic and poisonous air by providing free masks.
Through this campaign, we intend to distribute 20,000 Masks to the children in Delhi. Each Mask costs Rs: 10/-  20,000 x Rs. 10 = Rs. 2,00,000. 
Rs. 1000 donated by you will help us to support 100 Children. So please donate now!
Want to Fund this Project?
Visit BitGiving.com here and support the cause.
Looking for funding?
If you have a social project that's high on innovation and impact, but running low on financial fuel, do write in to Nidhi Singh at nidhi@csrlive.in with your proposal, and we'll feature it on FUND MY PROJECT.