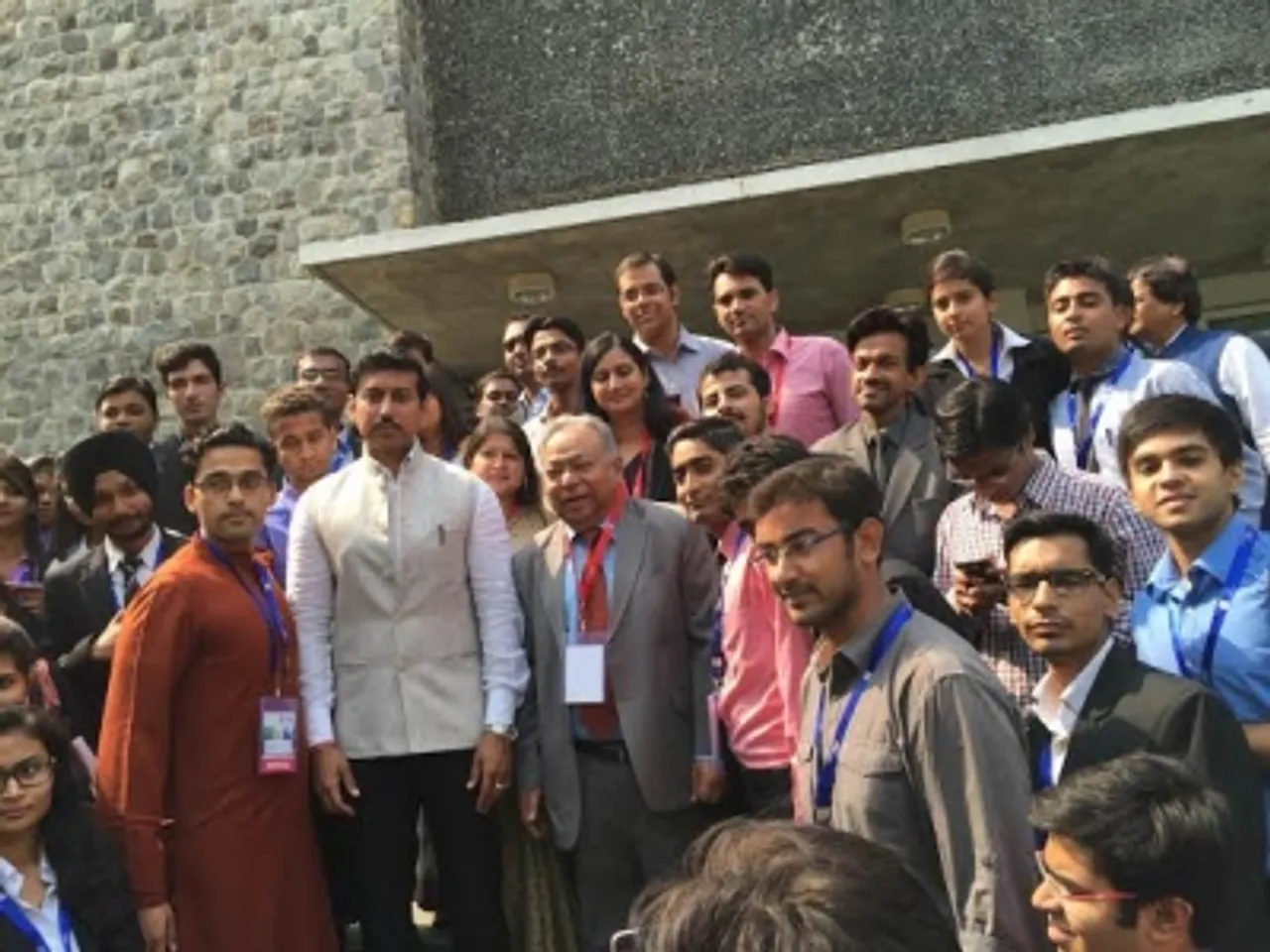 New Delhi: BRICS Chamber of Commerce and Industry, Centre for Corporate Social Responsibility, recently organized the First National Round Table Conference on CSR Feedback & Fast Forward in India International Centre, New Delhi.
Jayant Sinha, Minister of State for Finance inaugurated the conference and commented on developing "shared values" and "focus for good" that entails "corporate work beyond check writing, where companies should not only extend financial support to civil society organizations but also build capabilities and capacities to scale institutions".
The Minister of State for Information & Broadcasting, Rajyavardhan Singh Rathore, released a compendium at the event. He urged "the corporate organizations and civil society institutions to work with an integrated approach" and emphasized, "deliverance of CSR is critical". He took a moment to remind everyone of Pradhan Mantri Adarsh Gram Yojana (PMAGY).
Amod Kanth, founder and General Secretary of Prayas JAC Society, in his theme presentation, raised the important question "why are the funds from CSR activities allocated to support the government schemes" he also questioned the point that "the intent of law is not generating funds or monitoring by the government, and to create a data bank to find out the impact".
Noble Laureate Peace 2014, Kailash Satyarthi, through a video message called "for an urgent need for accountability and reporting in CSR" as the "nation has moved from a charity model to that of philanthropy to corporate social accountability". Other speakers at the event included BhaskarChatterjee, Director General and CEO of IICA, GOI; Kiran Chopra, Director at Punjab Kesari; Axel Goethel, CEO of European Institute of Asian Studies; Samyak Foundation; and U.D. Choubey, Director General, SCOPE.
Three panels were constituted to discuss one year of CSR legislation: experience of stakeholders; key priorities and focus area to enhance the efficacy of implementation in CSR - the road ahead; and leveraging CSR in healthcare and sanitation: challenges & opportunities. The roundtable brought together leading stakeholders, educationists, policymakers and experts to discuss the challenges of past one year through case studies and good practices, key levers and opportunities to work together and scale the impact on the ground with an emphasis on the healthcare sector.
Dr. Sushi Singh, convener of BRICS CCI Centre for CSR, in her concluding remarks mentioned, "to us here at BRICS CCI-Centre for CSR means caring for society responsibly. We intend to be the bridge between corporate organizations, civil society institutions and other stakeholders to facilitate the process and make it not only efficient but also effective. After all, the more sincere CSR efforts would yield more focused impact and lead towards constructive social change, which is our mission".