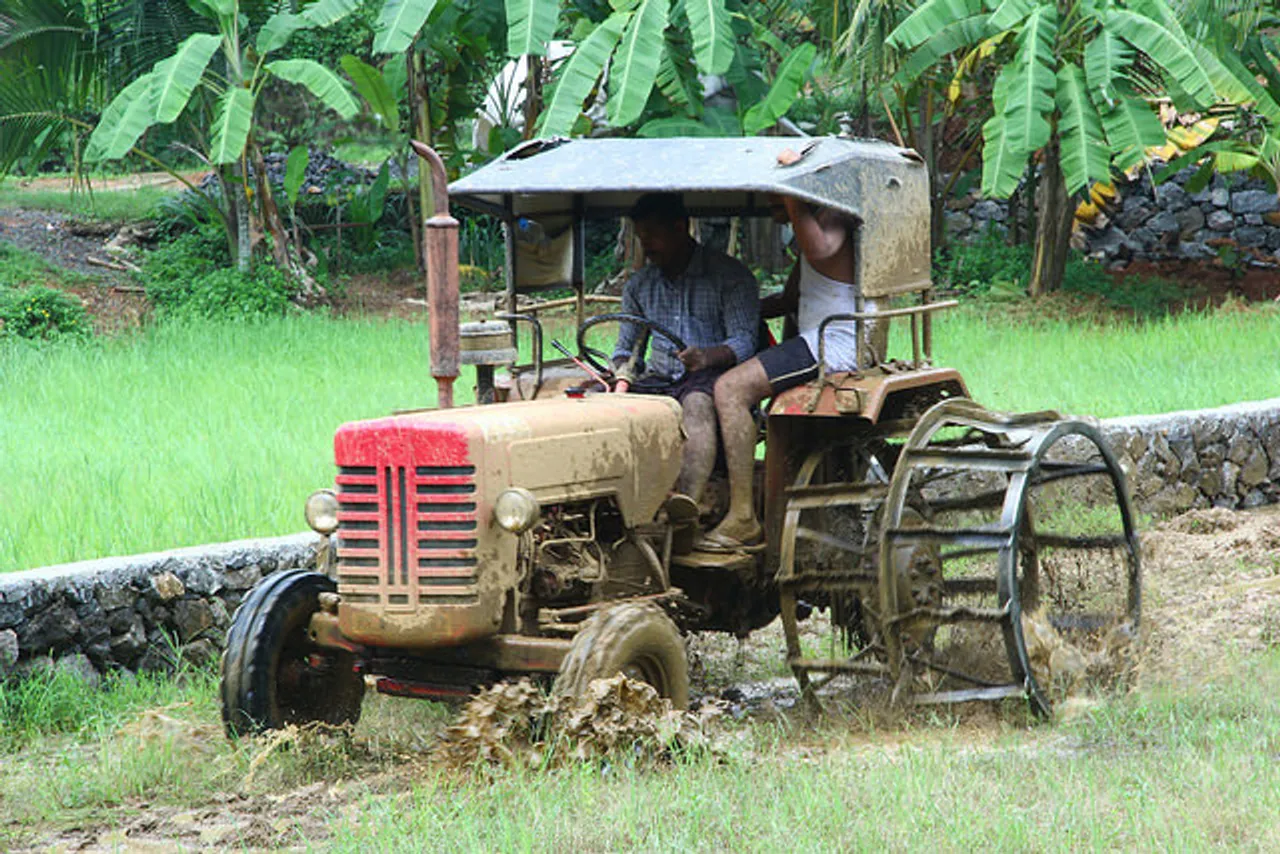 Kerala is a lush part of southern India, famous for its backwaters along fertile paddy fields. It is the country's most literate and richest region, with a low poverty rate. Yet there are still places here that are battling severe poverty. One such place is Kizhakkambalam village, with a population of around 40,000 spread across 8,000 households. Kizhakkambalam is also home to the Anna Kitex Group, which recently made it into the Forbes Asia 'Under a Billion' Best 200. It has a fantastic Corporate Social Responsibility (CSR) programme called, 'Twenty20', which is creating radical change and aims to make Kizhakkambalam a model village by the year 2020 – a 'gold star' of sustainable development.
Ensuring that no one is left out in this scheme, Twenty20 has categorised the population by their economic status and cards have been issued, highlighting people's finances: red (the extremely poor, usually old and destitute); yellow (below poverty line); green (middle class) and blue (upper middle class). Of the 8,000 families in Kizhakkambalam over 6,500 have registered for these cards and are benefitting. It has built 500 houses for the poor under its 'My Home' scheme and funded more than 2,000 medical surgeries for those in need. In addition to the houses, 220 toilets have been built to existing houses and 210 more homes have been provided with electricity. Wells have been dug and water tanks built in colonies with clusters of 40 or 50 houses.
These efforts have already changed lives. One villager says, before Twenty20 built their house, they were living under tarpaulin sheets, where they carried their ailing father to the trees so he could go to the toilet, and whatever money they had saved to build a new house was spent on urgent medical treatments. Twenty20 has also taken upon itself to fulfil the rights to food for the residents here and has an open market, five days each week, operating a closely monitored pricing system where the economically weaker families receive enough food to live on for a month.
The prices of vegetables and other items in the market are half of that anywhere else in the state. To encourage farming in the region, produce is bought from local farmers. The aim is to make Kizhakkambalam a food surplus village. Other improvements include main roads being rubber-tarred, sub roads widened and drains added to all roads. Work is also in full swing to make Kizhakkambalam a wi-fi village, with plans to build a cinema and a children's park; to improve existing schools; and to start a school for the poor with facilities matching those of private schools.
Twenty20 has effectively brought together a sea change in this rural area, where it has become a people's movement unprecedented in India's development history. There now is hope that this corporate-backed village model will be studied by others to replicate anywhere in India and the world.
Originally published on Just Means
Sangeeta Haindl is the founder of Serendipity PR, in London, U.K., where she works with high-profile brands and organizations in the public, non-profit, and corporate sectors, winning awards for her work from the communications industry. She is was until recently chairman of London's leading conscious well-being organisation, Alternatives, which hosts leading speakers such as Eckhart Tolle, Deepak Chopra, Marianne Williamson, Neale Donald Walsch and many other well-known names. She writes on women and children; social innovation; social enterprise and social entrepreneurs and has a particular interest in India. Sangeets describes herself as a Spiritual Entrepreneur, Conscious Explorer; enjoying helping others, paying it forward and being a mum.