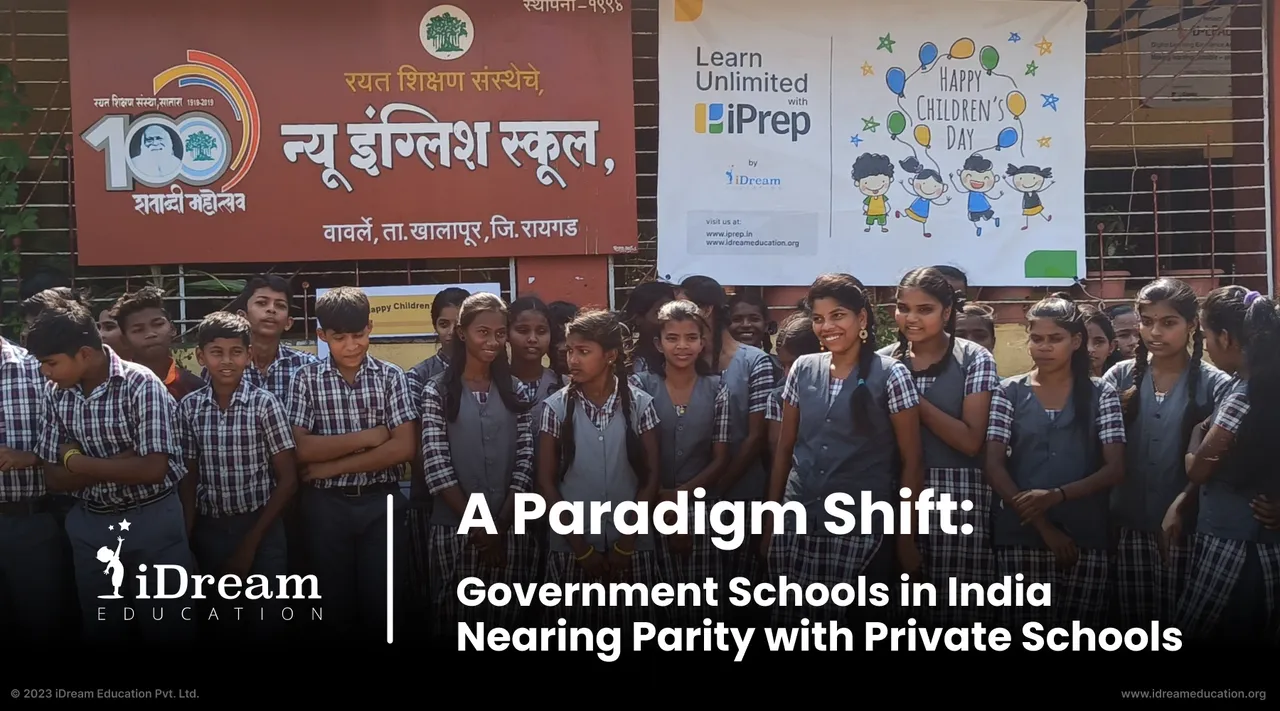 In a remarkable turn of events, government schools in India are on the verge of reaching a milestone long coveted by education advocates – achieving parity with private schools. This transformation is poised to revolutionize the educational landscape, offering new opportunities for millions of students across the nation.For far too long, private schools have held a reputation for providing superior education, leaving government schools in their shadow. However, the winds of change are sweeping through the Indian education system, promising a future where government schools can proudly stand shoulder-to-shoulder with their private counterparts.Fueling this monumental shift are the passionate students residing in rural regions whose thirst for knowledge is matched only by their eagerness to embrace mobile technology. With curiosity as their driving force, these students have unlocked a gateway to learning through the wonders of modern technology. Take, for instance, the iPrep App, a shining example of how education and innovation intersect. Over 7,000 girls from remote districts in Uttar Pradesh and Madhya Pradesh have joyfully immersed themselves in animated lessons spanning various subjects, transforming their learning experience. Surpassing the limitations imposed by their circumstances, these girls have become active participants in their own education, empowered by their access to educational content that was once beyond their reach.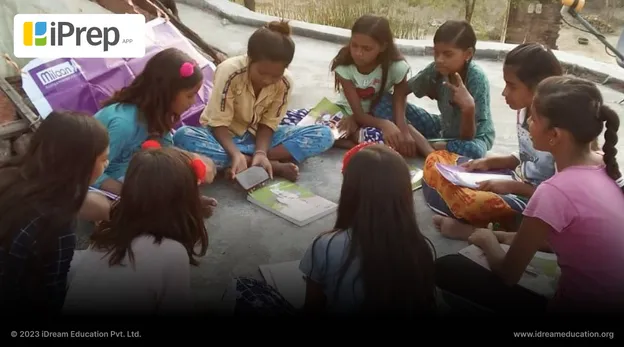 What's even more exciting is the changing landscape of internet penetration and smartphone adoption trends in rural areas. Gone are the days when these communities were disconnected from the digital world, cut off from the vast resources and possibilities it holds. A wave of technological progress has surged through the heartland of India, weaving a web of connectivity and transforming lives.With students becoming increasingly familiar with technology, smartphones, and smart TVs are prominent in government schools. Recognizing this trend, iDream Education, a leading educational organization, has developed a Learning Management System tailored specifically for Android devices. Seamlessly accessible across various platforms, this intuitive system has revolutionized the learning experience within government schools, bridging the gap between technology and education.The COVID-19 pandemic acted as a catalyst, propelling technology to the forefront of education. As schools shuttered their doors, remote learning became the lifeline for students and teachers to continue their academic journey. Even government schools embraced digital learning, signaling a significant shift in the acceptance and integration of educational technology. A shining example of this adaptation can be found in the Army Goodwill Schools of Kashmir. Despite the sudden disruption caused by the pandemic and subsequent lockdown, a digital library and a Digital Class had been established just in time. With the iPrep App, students seamlessly transitioned to learning from home, ensuring continuity in their education. This initiative reached over 4,000 students across 10 regions of Kashmir, unlocking a world of educational resources and interactive modules aligned with the J&K Board curriculum.Complementing this trend, iDream Education has achieved significant reach and learning outcomes.  The organization actively collaborates with the government, corporate social responsibility initiatives, and numerous NGOs. This collective effort has led to the establishment of 16,000 smart classrooms, with a staggering 13,000 in government and rural schools, benefitting over half a million students across the country.
As these promising trends continue to unfold, government schools stand poised to bridge the historical learning gaps that have plagued them for years. The government's initiatives, such as ediksha and Samagra Shiksha Abhiyan, provide clear guidelines and goals for implementing digital teaching and learning in government and rural schools. These guidelines, in conjunction with digital content, learning management system, and delivery methods, which include Android-based smart classrooms, digital libraries, and personalized adaptive learning solutions, hold the key to unlocking the true potential of government schools.The vision of achieving parity between government and private schools hinges on scaling up Android-based and mobile app-based K-12 learning. It necessitates the collective efforts of the government, NGOs, and corporate social responsibility initiatives to drive this transformation. Only by working together can we create an educational landscape where government schools shine as beacons of knowledge, empowering students and providing them with opportunities equal to their private school counterparts.As the journey towards educational equality continues, iDream Education remains steadfast in its commitment to providing digital learning solutions that unlock the true potential of every student. To learn more about their initiatives, visit their website at www.idreameducation.org  or reach out to them at share@idreameducation.org. About iDream EducationiDream Education work with a vision to facilitate universal access to learning and growth. Their solutions are designed to break the learning barriers and empower students to Learn Unlimited.iPrep by iDream Education, is a Learning Platform that runs both offline & online, is bilingual, and works on all major hardware devices and operating systems. iPrep delivers curriculum aligned digital learning for classes 1st to 12th, all subjects in English, Hindi and other language mediums for universal reach and learning use as: iPrep Digital Class for Smart ClassroomsiPrep Digital Library for Tablets/Notebooks based Smart ICT LabsiPrep PAL for Personalized Adaptive LearningiPrep Tablets for Preloaded Learning Devices with MonitoringiPrep App for a one stop learning platform across Android, iOS and WebThrough iPrep, iDream Education empowers teachers and students, both in schools and at homes to Learn Unlimited.