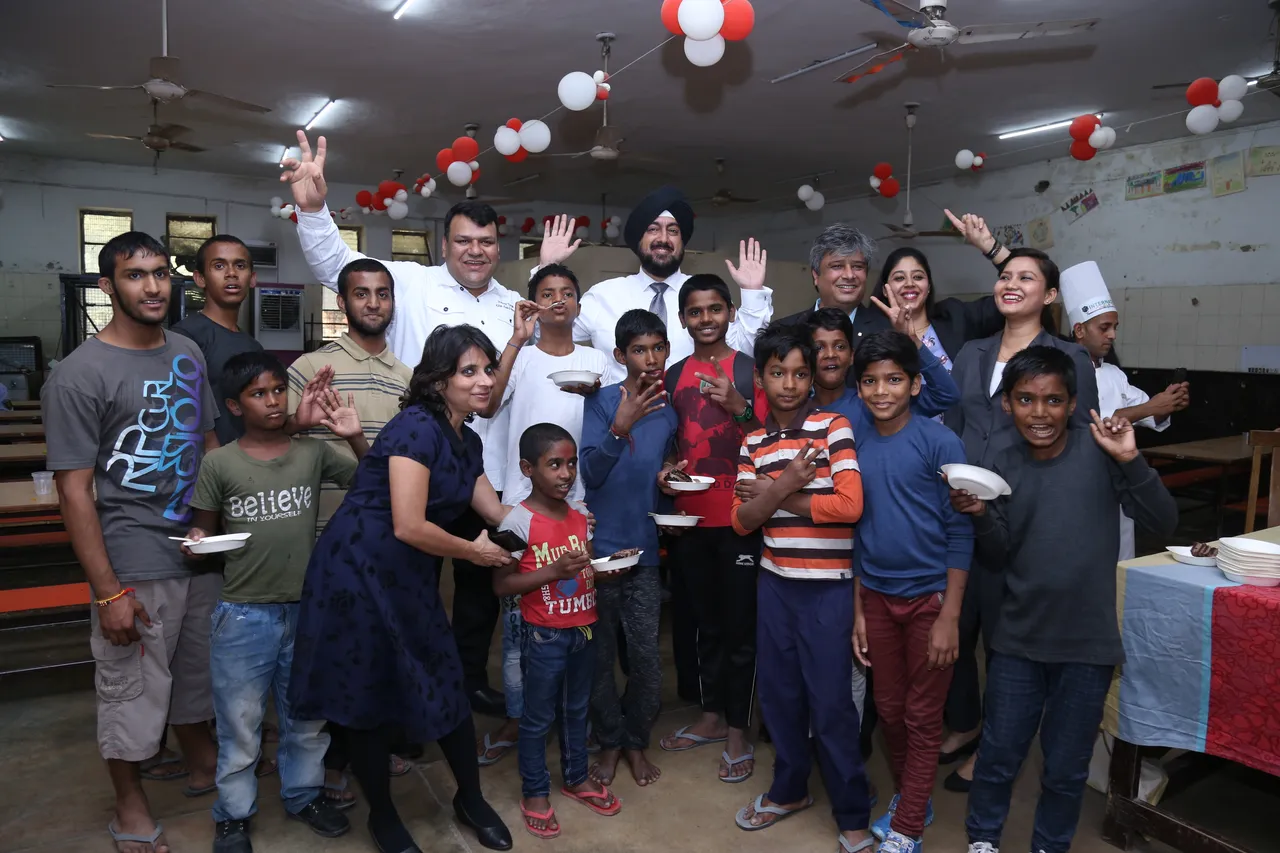 This International Chefs Day,the culinary masters at Shangri-La's - Eros Hotel, New Delhistepped out of their routine of 'Cooking Delights' to'Spreading Smiles'at Bal Sahyog, an initiative that helps children without parents lead fulfilling lives.
The afternoon was crafted to give a delightful and a learning experience to the little ones. It started with spreading awareness about washing hands before the meal, followed by a special lunch crafted by the culinary masters, served by the hotel General Manager, Mr. Parmeet Singh Nayar along with the Chefs and the hotel's Executive Committee.  It ended with a cake cutting ceremony and a smallinteractive session on personal hygiene and wellness.
About International Chef's Day
Every year on 20 October, members of the World Association of Chefs' Societies celebrate International Chefs Day. On this day, chefs around the world celebrate their profession and take time to help people who are less fortunate. Most importantly, it is a day to recognise the very important role that chefs play in society because they have a great responsibility of not only feeding people, but also giving nourishment and education. Chefs are responsible for leading the way in using ingredients sensibly and responsibly. This day salutes their culinary spirit and art of crafting magic for the taste buds.