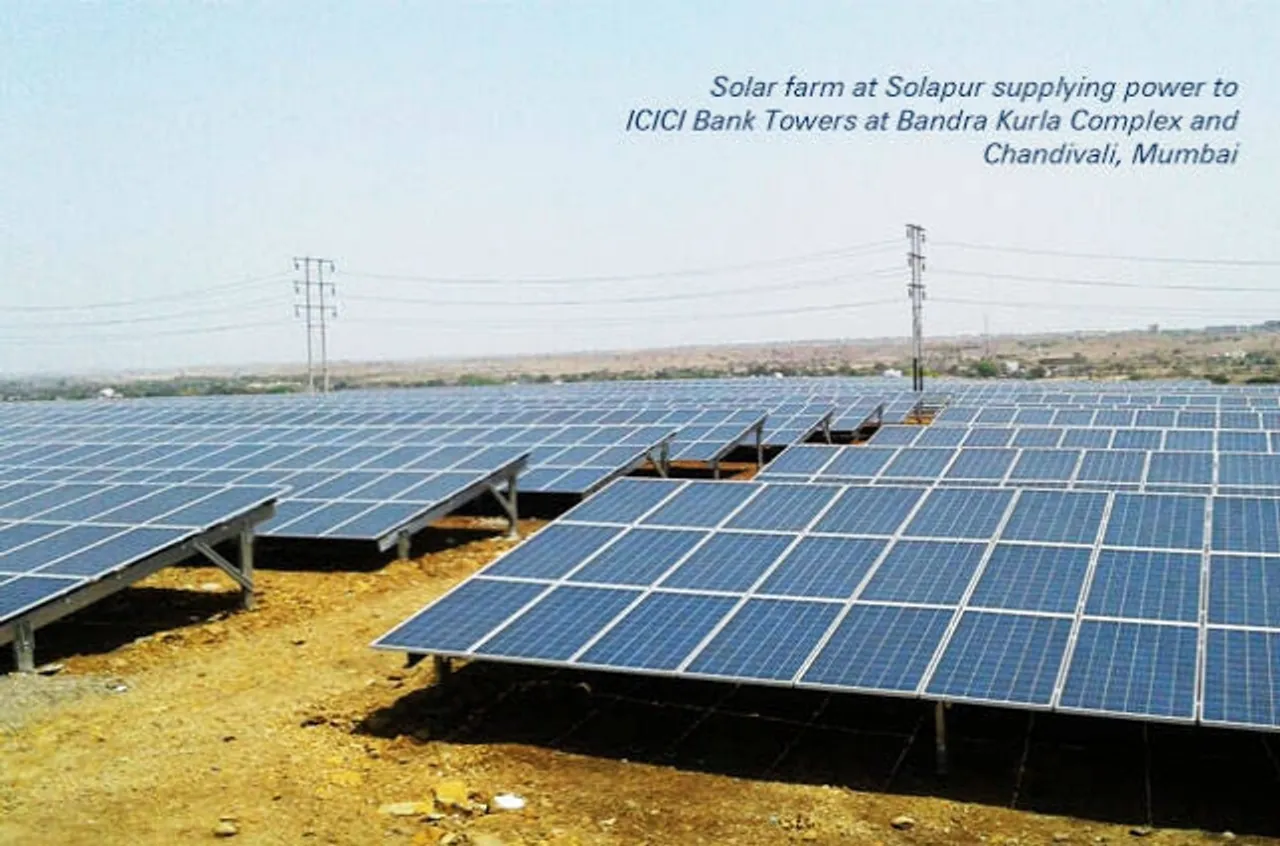 Several companies have come forward highlighting the initiatives they have undertaken for a clean, green and sustainable environment on the occasion of World Environment Day (June 5, 2016). Many of these companies have strategically leveraged technological advancements to create a positive impact on the environment, and have worked to make sustainability an integral part of their operations.
In an outreach campaign ICICI Bank shared few initiatives launched as a part of the Bank's green journey. The Bank reported that switching to energy efficient equipment has reduced their overall energy consumption by approximate 15% in last 2 years, equivalent to lighting up 38,600 rural households. Employing solar systems at corporate offices and more than 400 branches has enabled them to enhance their renewable energy portfolio. And energy conservation initiatives have reduced overall carbon emission by 23,780 tonnes in last 2 years, shared Rajiv Sabharwal, Executive Director, ICICI Bank. By digitizing services like Internet Banking, Mobile Banking, Tab Banking, Insta Banking and 24 hours Touch Banking branches have helped reduce overall paper consumption by over 30% in last 2 years, saving around 13,370 trees, claims the, he added. Taking the cause of the environment to the customer, ICICI Bank is asking them to contribute by adopting digital channels for banking and payment needs and also encouraging them to Take a pledge to increase the impact of these initiatives.
Similarly, as part of their sustainability strategy - Good & Green, Godrej has been working to create a more inclusive and greener India. Launched in 2011 as one of their four key imperatives for 2020, Good & Green is based on shared value, a principle that aligns business competitiveness and growth with social and environmental impact. By 2020, Godrej aspires to create a more employable Indian workforce, build a greener India, and innovate for 'good' and 'green' products. The 'good' products are designed to address a critical social issue (eg. healthcare and sanitation) for consumers at the base of the income pyramid whereas, the 'green' products as those that are environmentally sustainable.
At the recently concluded Waste Management Conclave 2016 hosted by Godrej Good & Green, Mr. Jamshyd Godrej, Chairman and Managing Director, Godrej & Boyce Mfg Co Ltd mentioned, "At Godrej, we have always been concerned towards maintaining the right balance between environment and industry. Our Good & Green vision helps us to focus on greener India, hence a part of our sustainability plan involves achieving zero waste. It has always been our endeavour to manage the waste produced by our business and recycle them. Our teams are working together to constantly come up with innovative processes for higher levels of sustainable productivity." He further added, "It is important that Indian industry should focus on adopting a Green purchase policy and cleaner production technologies."
Oil and gas exploration and production giant, Cairn India also shared some insight into its commitment to sustainability on World Environment Day. Internally, the Company has been working to reduce its carbon and water footprint and increasing the use of renewable power, and energy-efficient projects. The company's fresh water needs at the production facilities in Rajasthan and Ravva are met by desalination of the saline water they abstract. Cairn India monitors their water consumption and have adopted the principles of reusing and recycling water to minimise their requirements. The company is making their water conservation and groundwater recharge measures relevant to the times of drought by improving water conservation and building water potential.
Cairn India's corporate office, referred to as MySmartCampus, is a LEED Platinum-certified green building that saves 30% of energy on a day-to-day basis. As part of its other green initiatives, Cairn India has undertaken the task of creating green belts across its assets in the country. The company employees have taken the Go Green pledge, where they contribute in various forms, doing their bit for the environment and also encourage other colleagues to avoid getting their cars and bikes to work, if possible.
"Sustainable development for us is an integrated concept embracing economic, social and environmental sustainability, not just now but for generations to come as well. Sustainability is an evolving journey for Cairn. Each year we learn more about what it means to be a truly sustainable organisation and bring in measures that will allow us to meet our sustainable development aspirations, more holistically and in larger measure. Cairn has always been a sustainability-driven organisation both in intent and at heart" explains Sudhir Mathur, Acting CEO of Cairn India Ltd.
Apart from the industry giants, start ups are also jumping onto the sustainable environment bandwagon, pledging their support and launching initiatives within their scope of operations. Fashion social network Roposo, shared their initiatives for the environment. The company management has decided to maintain a temperature of 24 degrees C throughout the summer in order to increase electricity savings by 3-5%. All office lights and air conditioners will remain switched off from Friday evening to  Monday morning.  In a bid to do their bit to save the environment, the employees initiated a tree plantation drive, pledged to take care of the trees in their surroundings, and also plant more trees in their residential vicinity.
Roposo is doing away with paper cups and replacing them with reusable mugs and glasses. The employees were also advised to limit the use of paper napkins. To further enhance the environmental consciousness of its workforce, the company is hosting a breakfast session on Tuesday, June 7, to discuss various ways in which everybody can collectively pitch in and work out simple solutions to save the environment.
Talking about the need to take up these initiatives, HR Head at Roposo, Mona Thangaraj said, "On account of World Environment Day, we at Roposo are introducing a number of initiatives to do our own little bit for the planet. We believe if we start these initiatives at an office level, their impact will eventually make its way into the individual lives of our employees and will enhance their propensity to be sensitive towards the environment in their own way."
Aligning the organisational initiatives with the ongoing 'Swach Bharat Abhiyan', she added, "we are also looking at composting waste and tying up with an NGO. We are strongly discouraging waste of paper. All our endeavors are in accordance with the Swach Bharat vision!"