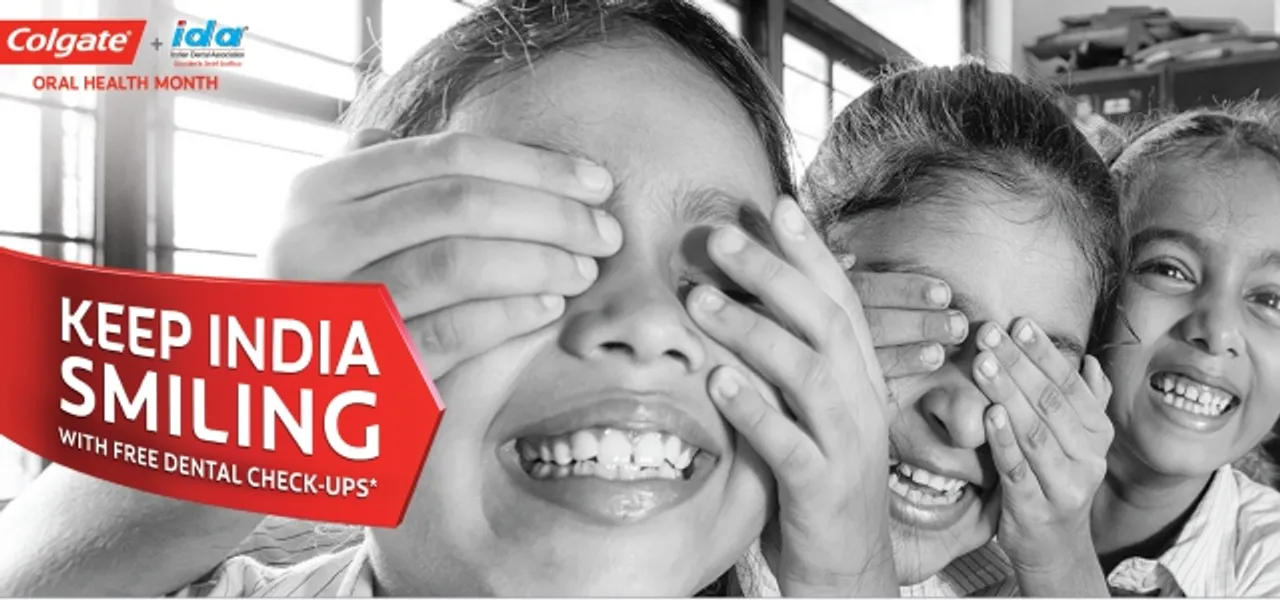 Mumbai, February 20, 2017: Colgate and Indian Dental Association (IDA) recently concluded their 13th annual Oral Health Month (OHM) program, as a part of their initiative: Keep India Smiling. The program saw participation of about 34000 IDA dentists and 6 million dental check-ups, in over 1100 cities during the course of the Oral Health Month 2016-17.
The Oral Health Month program includes: imparting dental education to school kids; educating people on the significance of oral hygiene & promoting healthy oral care habits; and free dental camps for people of all age groups at various locations such as schools, malls, army canteens, and within the mobile dental vans. In 2004, OHM was launched as a 6-city program with only 70 IDA dentists. Since then, it has grown exponentially in its reach.
Talking about the OHM 2016 campaign, Issam Bachaalani, Managing Director, Colgate-Palmolive (India) Limited, said, "At Colgate, we are dedicated to improving the oral care habits of people across India, and Oral Health Month (OHM) is one of our key programs that we have been running in close partnership with Indian Dental Association (IDA), for the past 13 years. OHM provides access to IDA dentists, as well as free dental check-ups to people, across the length & breadth of the country. Till date, the program has provided more than 30 million free dental check-ups… This time alone – through a series of dental camps in schools, malls & mobile vans, across multiple cities – OHM provided free dental check-ups to more than 6 million Indians. We will continue to strive towards growing oral care awareness and to Keep India Smiling."
Dr. Ashok Dhoble, Hon. Secretary General, Indian Dental Association added, "IDA and Colgate have been carrying out the two-month long Oral Health Month program every year, for the past  13 years,  to promote dental awareness amongst people of all ages.  It involves free dental check-ups and use of mobile dental vans equipped with modern dental care facilities that travel to otherwise inaccessible areas to promote oral health awareness and to ensure a cavity free India by educating people about the preventive measures to combat oral diseases. In 2016-17, about 34,000 IDA affiliated dental surgeons participated in the program that covered over 1200 cities and towns across the country. I am happy to say that the program has had a favorable impact with the percentage of people brushing more than once a day going up to 34 % from 28 %, which augurs well for a new dawn in oral health."