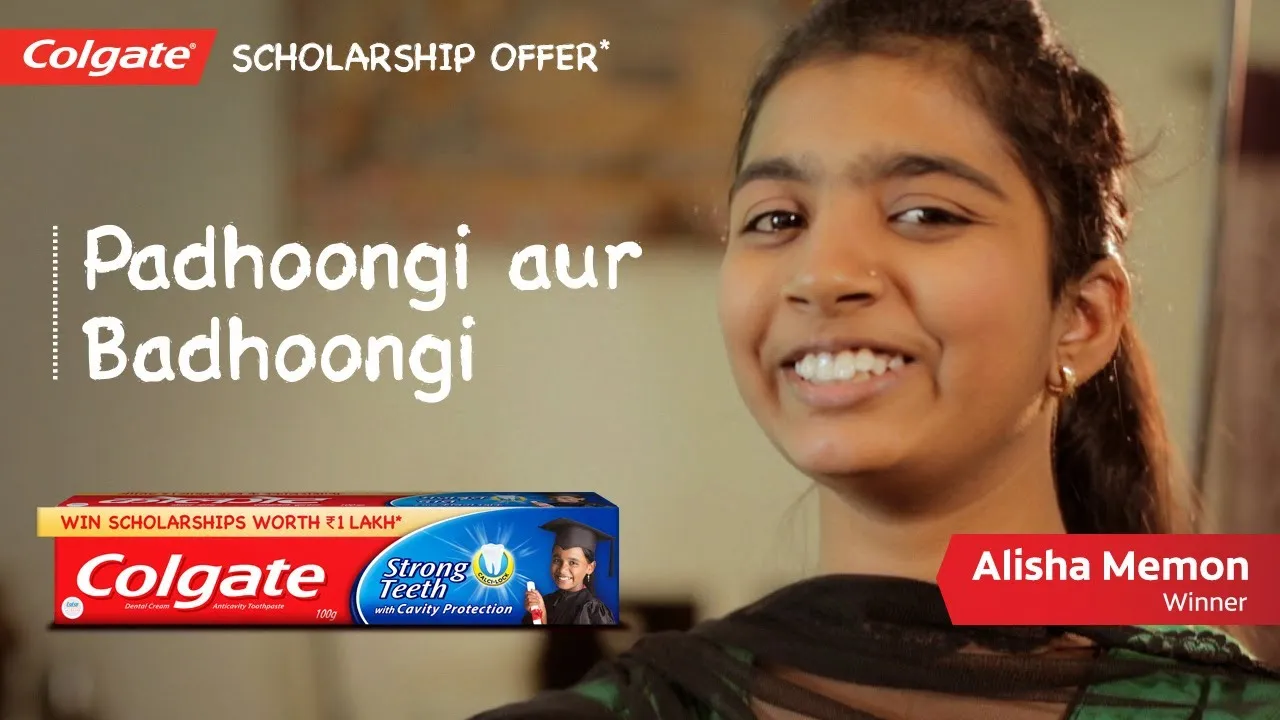 Colgate-Palmolive India Limited has launched its annual Colgate Scholarship Offer. As a part of this limited-edition offer, valid till July 31, 2017, Colgate is offering more than 300 scholarships worth more than Rs. 52 lacs, to help children take small yet meaningful steps in fulfilling their dreams.
Since its launch in 2009, the program has enabled more than 1000 Indian families, from across 100 cities, to give their children a bright future – in dance, sports, music, or academic educations.
Click on the image below to see some of the Colgate Scholarship stories:
Colgate Scholarship Winners
As part of the 2017 Colgate Scholarship Offer those  who buy a pack of Colgate Dental Cream (100gm and above) will additionally get a free one-month video tutorial subscription, worth Rs. 999 each, of BYJU'S – the education app for school students known for its maths and science lessons. To make education accessible for everyone, Colgate along with BYJUshas created special audio lectures for the deserving little ones who cannot access the app.
Issam Bachaalani, Managing Director, Colgate-Palmolive (India) Limited said, "The Colgate Scholarship Offer is one of the many Colgate initiatives meant to give children and their families a future they can smile about. Since the launch of this annual program in 2009, Colgate has tried, in a small way, to impact the lives of Indian families across 100 cities. That, has been a motivation for us to scale up the program this year, by not only providing more scholarships but also by partnering with BYJU'S, the Education Platform so that each pack of toothpaste offered free access to BYJUs content for a month - an offer worth Rs 999."
Commenting on this partnership, Byju Raveendran, Founder & CEO, BYJU'S said – "At BYJU'S, our main focus is to make learning accessible, effective, engaging and personalized for everyone. Our learning programs have been designed to address the gap in the way in which students learn concepts today and how it can actually be learnt. Our partnership with Colgate will offer us the platform to help students from various backgrounds, across the country, have an interesting, enjoyable and effective learning experience."