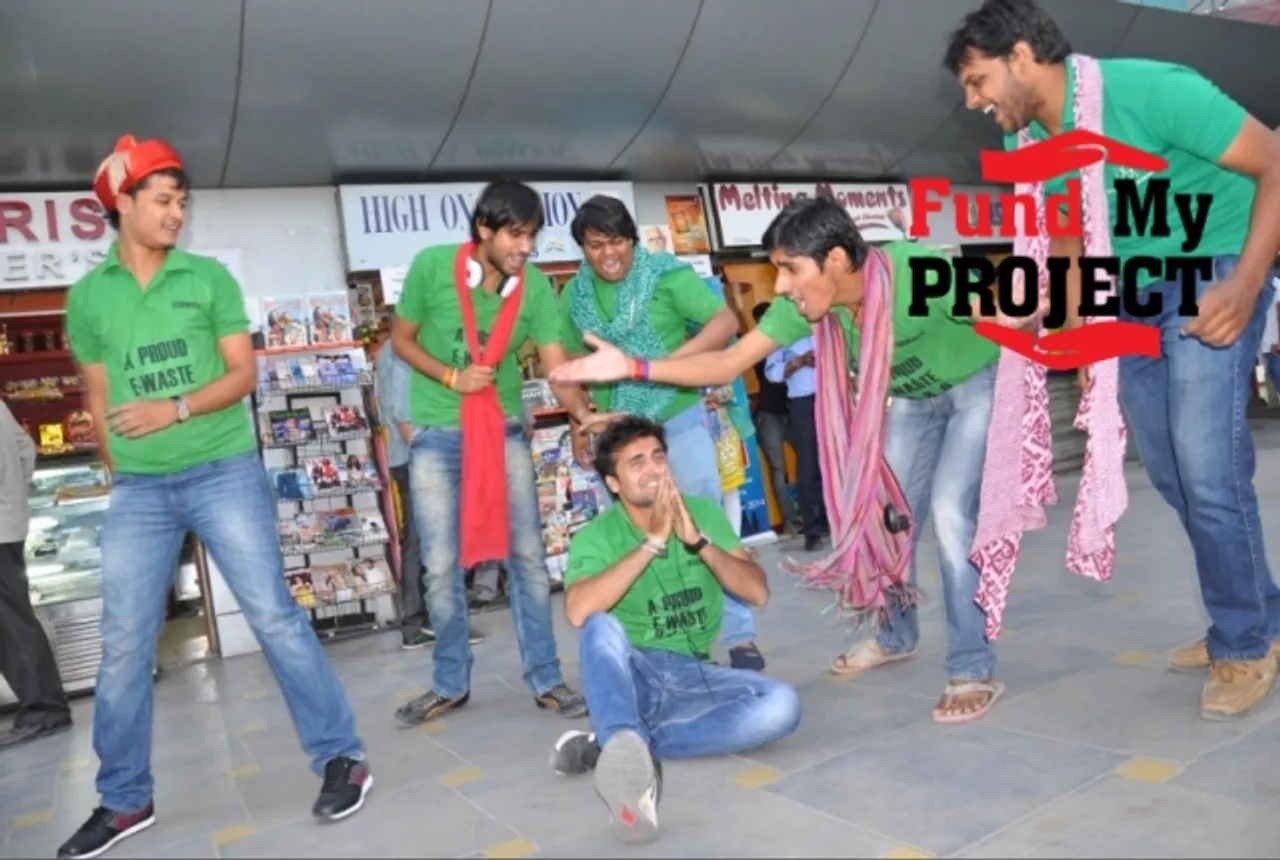 Here's how your CSR funds can help to effectively tackle the hazard of Electronic Waste in the city of Jaipur.
Project by: CURE
Location: Jaipur, Rajasthan
Funding Required: INR 3.88 Lacs
Working Since: 1 year, 6 months
So what's the CURE for?
Clean up & recycle for environment (CURE) is an NGO established in the year 2014 with a vision to provide a wholesome environment to the present as well as future generation. One of the modern era problems is Electronic waste and CURE, supported by experts in the field of Environment, and Electronic Waste aims to mitigate the problem through various activities.
Targeting lack of awareness, among end-users of electronics, about "Best Available Practices" of handling end of life electronics. Organizing collection events to encourage people to recycle their electronic waste, and be a part of sustainability drive.
Inclusive approach by creating better livelihood opportunities for rag-pickers and encouraging informal recyclers to get authorization and adopt safe practices.
Educating children in school and colleges about ill effects of e-waste on environment, and inspiring them to become stewards of cleaner, greener and sustainable ecosystem.
Working with government bodies to effectively implement waste management and handling strategies.
Creating a common platform of electronic waste recyclers, to share best practices, for strong collaborative and constructive efforts.
Implementing certification and accreditation programs with strong controls and oversight in order to create the highest level of confidence that a recycler consistently meets.
The Impact:
Reduction in e-waste generation
Extension of life cycle for Electronic products through Reuse activities
Enhanced recycling rate of electronics.
Reduction in Carbon Emission due to illegal burning of Electronic Waste.
How will the Funds be utilized?
The funds will support the project for a period of 3 months enabling the following activities:
Running e-waste awareness campaign in 50 government and private schools in Jaipur.
Conducting Nukkad Natak (Street Plays) on e-waste problems.
Organising e-waste collection drive under 'Donate Your E-Waste' programme.
Want to Fund this Project?
Write to us at editor@csrlive.in and we will assist you with the process.
Looking for funding?
If you have a social project that's high on innovation and impact, but running low on financial fuel, do write in to Nidhi Singh at nidhi@csrlive.in with your proposal, and we'll feature it on
FUND MY PROJECT
.