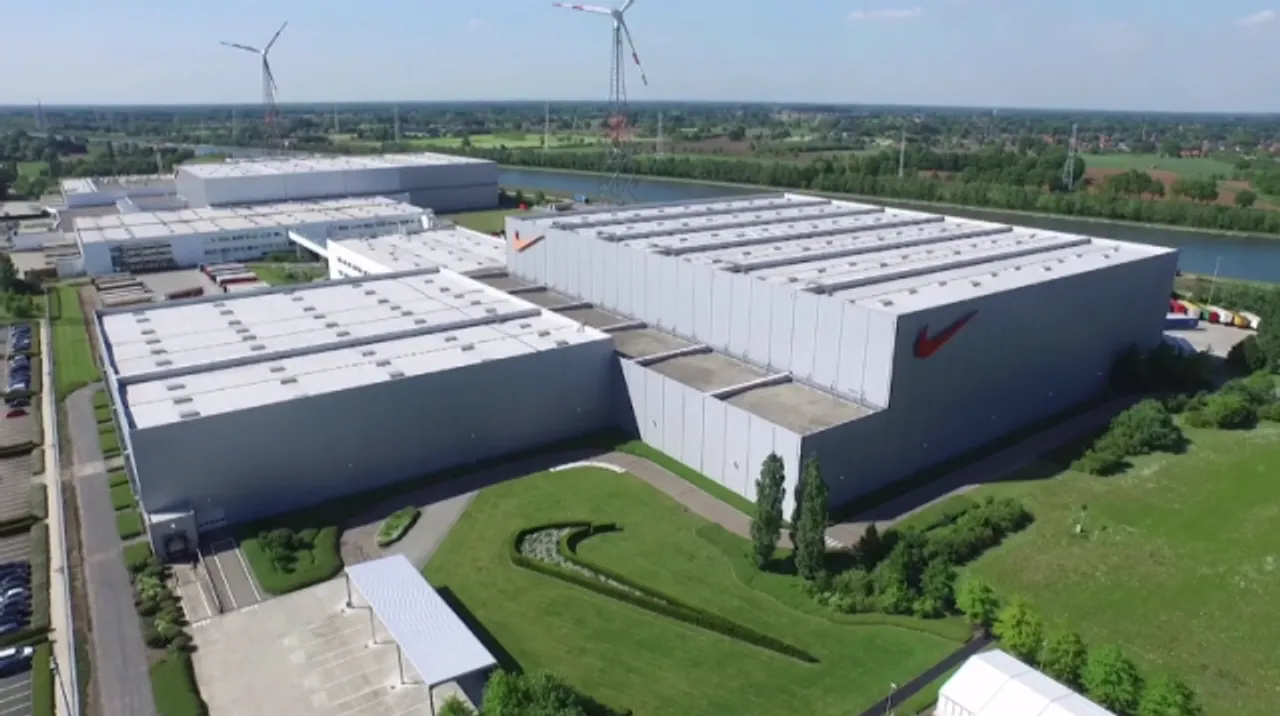 Leading apparel and footwear brand Nike released its latest sustainability report recently and was announced as the newest Global Partner of the Ellen MacArthur Foundation. Nike has made impressive progress during a period of continued growth, and recognizes that to continue as such, it must innovate on an unprecedented scale. The company has set "a vision for a low-carbon, closed-loop future as part of the company's growth strategy."
"We've set a moonshot challenge to double our business with half the impact. It's a bold ambition that's going to take much more than incremental efficiency – it's going to take innovation on a scale we've never seen before," said Hannah Jones, Nike's Chief Sustainability Officer and Vice President, Innovation Accelerator. "It's a challenge we are setting for ourselves, our collaborators and our partners as we move toward a circular economy future."
The company appears to have made significant efforts to curb its waste and emissions, but this year marks a shift in its sustainability strategy to focus on finding new ways to create products from 'waste' materials.
Among the achievements highlighted in Nike's FY14/15 Sustainable Business Report, the company both reduced its carbon emissions and improved its water efficiency by 18 percent per unit from fiscal year 2011 through fiscal year 2015 (FY15), while revenue increased 52 percent during the same period. Nike shipped more than 1 billion units in FY15, which resulted in falling just short of its 20 percent emissions reduction target due to inbound logistics challenges. However, working closely with material vendors allowed them to exceed their 15 percent target for water efficiency, including a 43 percent improvement per unit in footwear manufacturing.
Nike uses a material sustainability index (MSI) as well as indices for footwear, apparel, equipment, and sourcing and manufacturing to evaluate its products' impact. In FY15, 98 percent of new footwear scored silver or better on Nike's product sustainability indices, 80 percent of new apparel scored bronze or better, and the use of environmentally preferred materials increased overall. Preferred materials include Better Cotton, recycled polyester (of which Nike is the world's top user, according toTextile Exchange), leather that is certified to the standards of The Leather Working Group, and "environmentally preferred" rubber base formulations that Nike developed for its footwear in the 1990s.
Nike has cut down on the number of factories it works with in order to build stronger relationships over the manufacturing process and raise its supply chain standards for environmental impacts and working conditions. In FY15, Nike's contract footwear factories diverted 92 percent of footwear factory waste from landfill or incineration without energy recovery. Meanwhile, 86 percent of contract factories demonstrated an investment in workers by achieving a minimum bronze rating on the Nike Sustainable Manufacturing & Sourcing Index, making progress toward its goal of 100 percent by fiscal year 2020 (FY20).
Despite these achievements, the company asserts that efficiency improvements are insufficient and "the world needs systemic change at scale," to limit the average global temperature to a rise of no more than 2 degrees Celsius as agreed at the COP21 climate conference. Thus, several ambitious targets for FY20 and the 'moonshot' challenge of halving Nike's impact while doubling its business were set. As such, Nike's new targets for FY20 include:
Waste: Zero waste from contracted footwear manufacturing sent to landfill or incineration without energy recovery.
Sourcing: Have 100 percent of contract factories meet the company's definition of sustainable.
Products: Deliver maximum performance with minimum impact, through a 10 percent reduction in the average environmental footprint of products and increased use of more sustainable materials overall.
Renewable energy: By the end of fiscal year 2025, reach 100 percent renewable energy in owned or operated facilities and to encourage broader adoption of renewable energy as part of an effort to control absolute emissions.
"At Nike, we believe it is not enough to adapt to what the future may bring – we're creating the future we want to see through sustainable innovation," Nike President and CEO Mark Parker said.
"Today our teams are advancing ambitious new business models and partnerships that can scale unprecedented change across our business and the industry."
One example of this is 'Nike grind,' a material made from recycled sneakers collected through the company's Reuse-A-Shoe program, plastic bottles and manufacturing scraps from Nike's factories. The shoes are sliced into three parts and ground into rubber bits, foam, or fluffy fiber. The materials are used in Nike products and sold to others for use in lining running tracks, playgrounds, gym floors, and more. It is even being incorporated into the foam layer of the NBA's new court for the Sacramento Kings.
"I never knew how excited I could get about waste," Jones told The Huffington Post. "If the world were to reframe how it thinks about waste, it is the delta between the ambition we have collectively to get to a low-carbon world and where we are now."
This line of thinking led to its new collaboration with the Ellen MacArthur Foundation (EMF), a leading organization dedicated to building the circular economy.
"In the early stages of this partnership, we will work together to define specific projects that will deliver value to all parties," said Nik Engineer, Global Partner Lead at the EMF. "There is a shared and explicit understanding that we are trying to stimulate systemic change in complex global systems, and we are excited Nike will be part of this long-term endeavour."
Jones insists that the circular economy will be instrumental in the company's ability to innovate and continue to grow. "Sustainable innovation is an engine for our future growth and a catalyst for revolutionizing the way we do business," she said, "…we fundamentally believe the transition from linear to circular business models will accelerate our ability to create the future of performance products for the athlete."
Sustainable Brands®
 is a global community of brand innovators who are shaping the future of commerce worldwide. Since 2006, their mission has been to inspire, engage and equip today's business and brand leaders to prosper for the near and long term by leading the way to a better future. Digitally published news articles and issues-focused conversation topics, internationally known conferences and regional events, a robust e-learning library and peer-to-peer membership groups all facilitate community learning and engagement throughout the year. Sustainable Brands is a division of Sustainable Life Media, headquartered in San Francisco, CA.