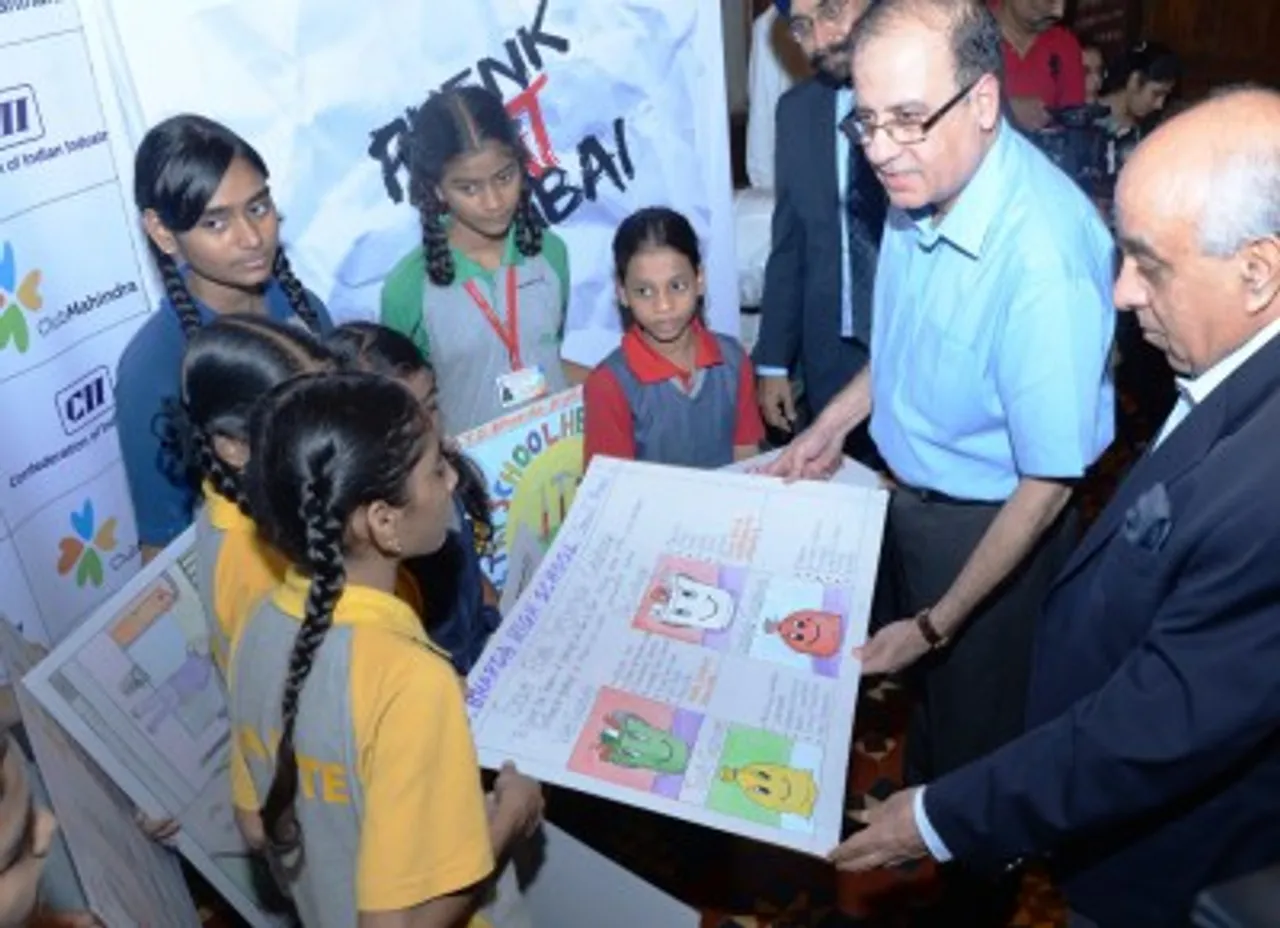 Mumbai (October 1, 2016): Confederation of Indian Industry (CII) along with Club Mahindra launched a special campaign, 'Phenk Mat Mumbai' with a vision to make Mumbai litter free and clean. The campaign envisions to bring about a permanent behavioural change among the citizens of Mumbai by encouraging them to change their habits and keep the city clean.
The campaign launch witnessed some activities such as poster drawing and plays by students of schools and colleges such as HR College, Jaihind College, JD Bharda school, and Anjuman Islam. During the campaign, youth from the city will be given training and capacity building on maintaining cleanliness and encouraging their peers and families to follow suit. The campaign will first be implemented in 2 wards of Mumbai (wards A & F (N&S;). Students from these wards will be Brand Ambassadors of the campaign. As part of the campaign, the youth will be educated and trained to create awareness in society about good sanitation practices and implementing the same through a variety of activities and awareness drives. Starting now, the campaign will go for a year with initiatives creating large scale awareness on cleanliness and sanitation in the city with an intention to bring about permanent behavior change. Speaking at the Launch of the campaign,
Ajoy Mehta, Municipal Commissioner, MCGM
said, "We are happy that CII and Club Mahindra have taken this initiative, and it is heartening to see the enthusiasm and participation of youth in this initiative. MCGM is happy to support this initiative, and we look forward to its implementation".
Arun Nanda, Chairman, CII WR Taskforce on Swachh Bharat and Chairman, Mahindra Holidays
said, "I believe that children are key influencers of society and they will also be our brand ambassadors in this campaign. Phenk Mat Mumbai can only happen with awareness and a change in behavior of the citizens of Mumbai.  We are keen to work with the youth of this city to take this message forward among their peers and families."