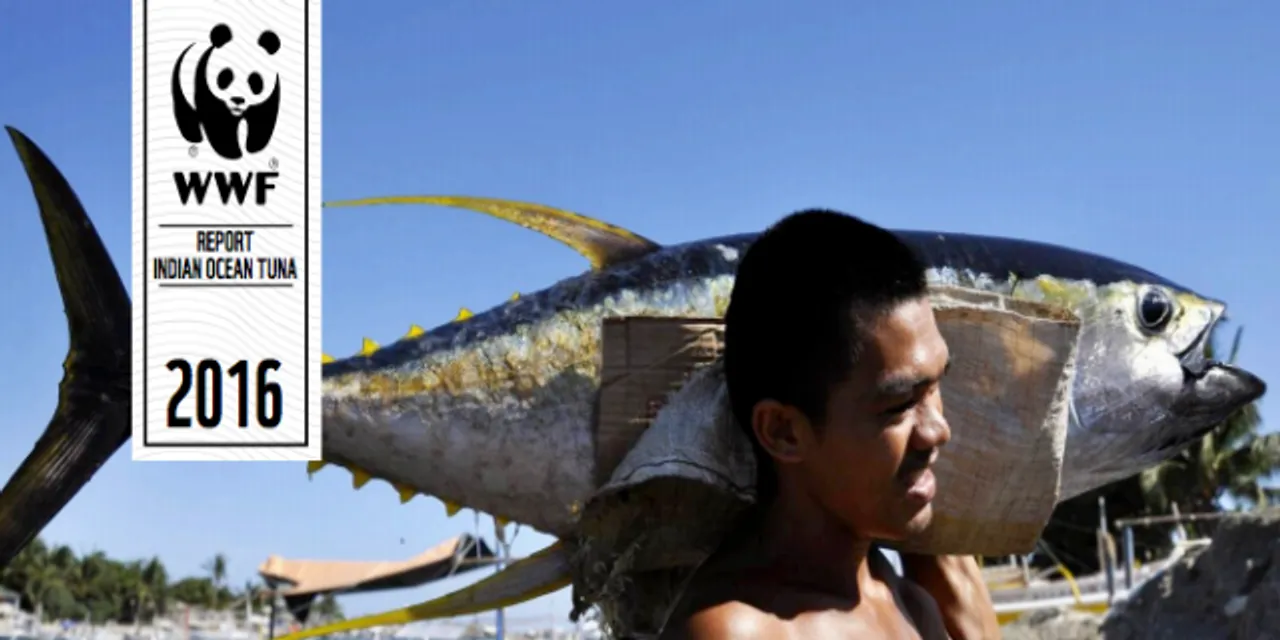 Serious questions have been raised about the credibility of the Marine Stewardship Council (MSC) seafood sustainability scheme. A leaked report alleges "troubling, systemic flaws" in MSC certification, and accuses the MSC of certifying tuna from the Indian Ocean, even though "no Indian Ocean tuna fisheries should meet the MSC Fisheries Standard" because of the lack of even the most basic sustainability checks.
The report was prepared by WWF, a founding partner of MSC, and seems to indicate that WWF is deeply unhappy with what its creation has become. The report says MSC ignored stakeholders in awarding certification to Indian Ocean tuna while listening to sustainability assessors who "repeatedly disregarded facts" and were prepared to approve certification for unsustainable fishing. When objections were raised, MSC relaxed the sustainability standards "despite WWF's ardent resistance," according to the report.
Follow the money
The report highlights what some argue is a basic flaw in some sustainability certification schemes – that they earn revenues from licensing their logos to certified products, and the more products that carry the logo, the more they earn. This could result in a temptation to cut corners.
Brendan May, chairman of consultants Robertsbridge and a former MSC chief executive, says that the WWF report indicates the MSC was "willing to compromise its own systems and processes" for certification of "applicants with deep pockets".
Since the leaking of the report in late November, MSC and WWF have closed ranks to some extent. Both emphasised that the report is an internal document. WWF says that "elements of the paper are part of an ongoing dialogue that we are having with the MSC to drive positive change", and that it continues to support MSC.
'No profit from certification'
MSC says it is a "learning organisation" that welcomes "constructive dialogue and scrutiny". MSC also hits back at claims that it licensed its logo too easily in order to generate revenue, noting that it "makes no profit from the certification of fisheries", and that the amount of fish sold with its logo is "a commercial decision of retailers, and is not under any control by the MSC".
Nevertheless, the incident is a reminder of the often close links that abound in the world of sustainability, and possible conflicts of interest that might arise. MSC does arguably have a vested interest in leaning towards leniency in certification. And WWF arguably has a vested interest in the continued credibility of MSC.
Test case
May says that the MSC/WWF case could in principle be a test case for the ISEAL Alliance, the organisation of sustainability certification schemes that has created codes of practice intended to demonstrate that certification standards are rigorous. The ISEAL Alliance says it has a formal complaints mechanism in place but has so far received no complaint about MSC.
But even if the ISEAL Alliance did investigate, it would be looking into one of its own. MSC is an ISEAL Alliance member and until recently provided a member of the ISEAL Alliance board – another potential conflict of interest that could increase the perception that sustainability certification schemes are vulnerable to being undermined.
Innovation Forum
produces high level events and analysis around sustainability trends and opportunities for business. With over 30 years' experience in the sustainability space the Innovation Forum team has developed an extensive readership and broad network of senior CR and sustainability professionals, along with strong ties to companies, NGOs, academics, governmental officials and the media operating in the sector.