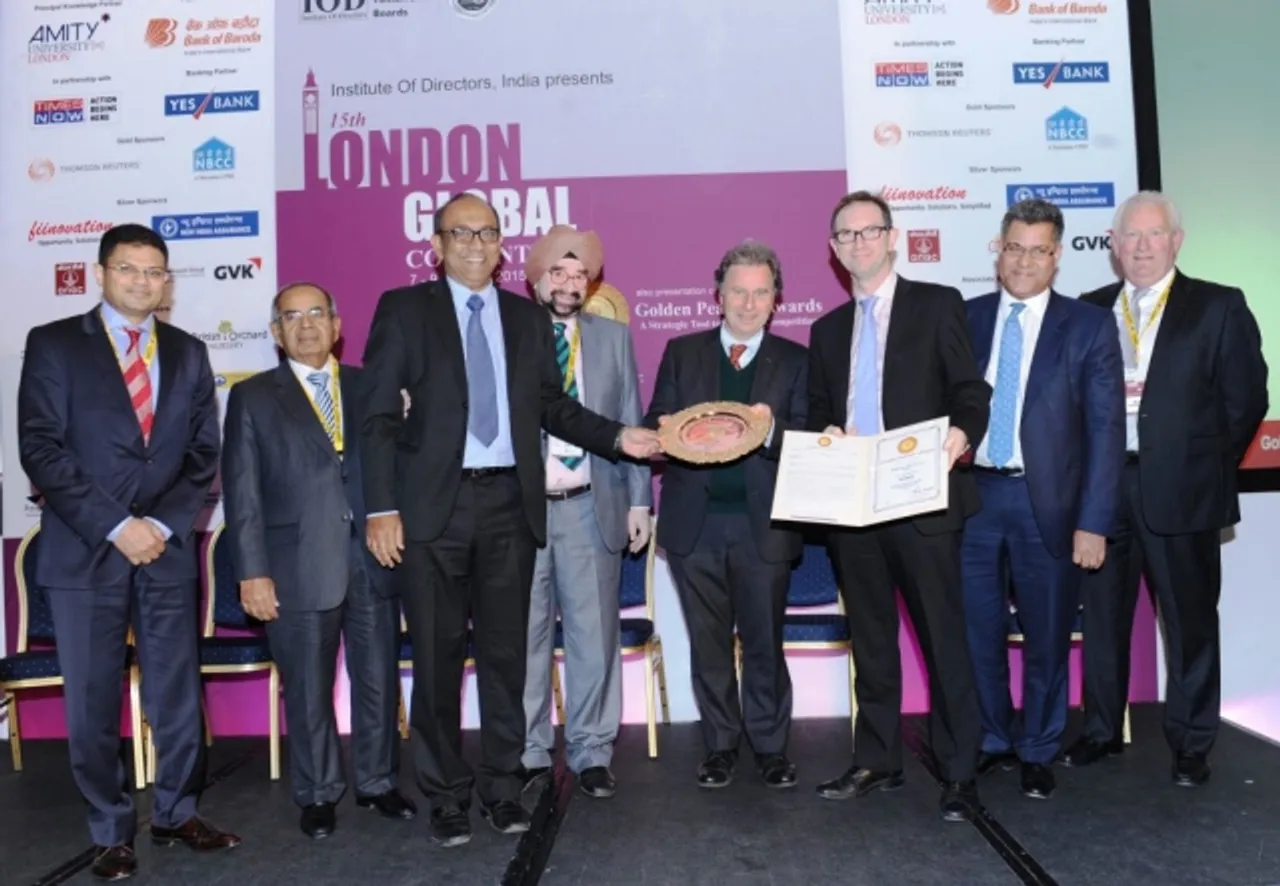 Capgemini, providers of consulting, technology and outsourcing services, has been conferred with the 2015 'Golden Peacock Award for Sustainability' for managing natural resources, and conserving electricity and water in its subsidiary, Capgemini India.
The Award was presented to Capgemini India Sustainability team, by The Rt. Hon Oliver Letwin MP, The Chancellor of the Duchy of Lancaster, Cabinet Minister of UK, at the 'Golden Peacock Awards Nite' in London. The event was presided over by Rt Hon Baroness Sandip Verma, Parliamentary Under Secretary of State at the Department for International Development, Govt of UK.
Aruna Jayanthi CEO of Capgemini India was invited to the event and on winning the award Aruna said, "Capgemini India has a highly focused approach to Environmental Sustainability. We are happy to receive Golden Peacock Award for our extraordinary initiatives in promoting sustainability, which recognizes our contribution toward reducing the Carbon footprint using our very own Smart Energy Management Solution. I want to thank Institute of Directors for this award as well Capgemini India's Sustainability Board and the team in taking us closer to our goals on renewable energy, conservation and green environment".
Bestowed annually, the Golden Peacock Awards were instituted by the Institute of Directors (IOD) in 1991 and is regarded as the benchmark of corporate excellence worldwide. Capgemini was declared the winner of this year's 'Golden Peacock Award for Sustainability' after an exhaustive selection process and scrutiny of applications by the awards jury under the chairmanship of Justice M. N. Venkatachaliah, former Chief Justice, Supreme Court of India.