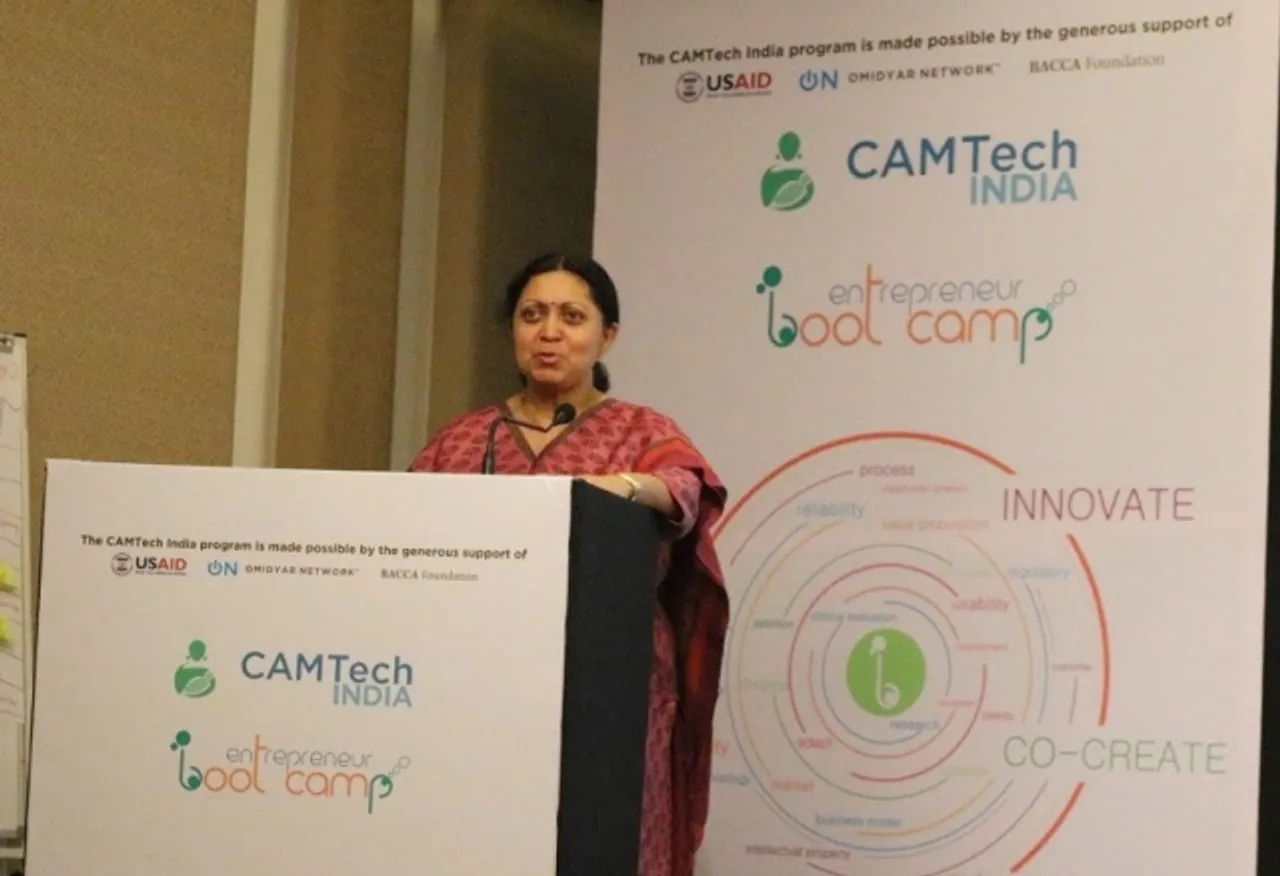 BENGALURU (January 2016): The Consortium for Affordable Medical Technologies (CAMTech) at Massachusetts General Hospital Global Health in partnership with InnAccel hosted the CAMTech INDIA Entrepreneur Bootcamp recently in Bengaluru.
Supported by the U.S. Agency for International Development (USAID), the Bacca Foundation and Omidyar Network, CAMTech INDIA is a public-private partnership committed to driving medical technology innovation to improve reproductive, maternal, newborn and child health (RMNCH) in India. The three-day intensive Bootcamp brought together 50 engineers, product designers, entrepreneurs and clinicians to help turn their innovations into commercially viable, market-ready, medical products. "There is such an exciting pipeline of innovations to improve health for mothers and children in India. The Entrepreneur Bootcamp is an essential way that we can meet the needs of Medtech innovators to make their promise a reality," Elizabeth Bailey, CAMTech's Director, said.
Since its inception in 2014, CAMTech INDIA has supported nearly 1,000 innovators from across the country to address pressing clinical challenges in RMNCH.
The event in Bengaluru opened with keynote speeches from Dr. Renu Swarup, Advisor, Department of Biotechnology, Ministry of Science & Technology, Government of India, and Managing Director of Biotechnology Industry Research Assistance Council (BIRAC); and Dr. V M Vamadeva, Director, Directorate of Health and Family Welfare Services, Government of Karnataka. Dr. Swarup stressed on the need for more events like the Bootcamp to accommodate the growing cadre of health innovators across India, and Dr. Vamadeva talked about the importance of innovation in driving down maternal and newborn mortality rates, and cited work in Karnataka.
Siraj Dhanani, Founder and CEO at InnAccel, said: "InnAccel is excited to be part of this consortium where we can leverage our expertise in medtech innovation. By supporting these entrepreneurs, we march toward a healthier India through locally developed products."
The Entrepreneur Bootcamp assembled key opinion leaders and experts to mentor innovators on a wide variety of topics including clinical needs specification, RMNCH rural perspectives, design and engineering of new products, stakeholder analysis, go-to-market and commercialization, business models, clinical trials and evaluation, and financing early-stage ventures. To view presentations, featured speakers and panelists and more information from the Bootcamp, visit here.
Press Release Source: