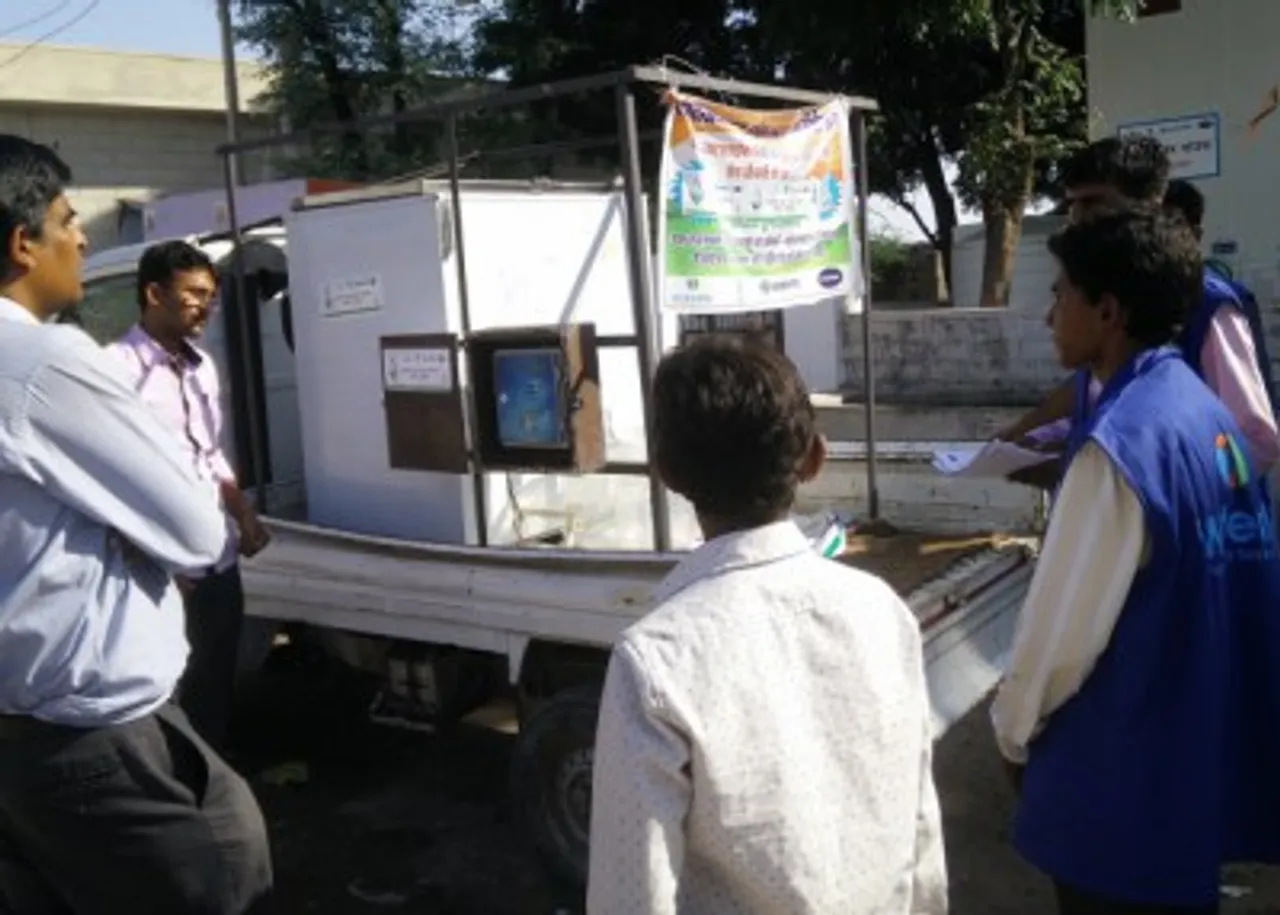 Cairn India recently established mobile Water ATW kiosks (Any Time Water) which dispenses chilled water for the benefit of the community in Barmer. The ATW kiosks functions like a mobile ATM, only it dispenses chilled water instead of cash when a smart ATM-type card is used at the POS terminal.
Water scarcity and the lack of access to safe and clean drinking water has been one of the most pressing problems in rural as well as urban India. Rajasthan being one of the driest states in India, where rainfall patterns are erratic and inconsistent, people are forced to walk long distances to procure water, which is of a highly questionable quality and generally does not meet WHO defined norms. To address the acute water shortage and provide access to clean and safe drinking water, Cairn has initiated a key CSR intervention to support the Government of Rajasthan (GoR) in its effort to provide safe drinking water to households in the state.
Cairn India Limited is creating awareness for water conservation, rainwater harvesting and importance of waste water management through various campaigns such as nukkad nataks at schools and in the community, door-to-door household surveys, tele-calling and SMS campaign. "Cairn India is committed to conduct its business in a socially responsible, ethical and environmentally friendly manner and to continuously work towards improving quality of life of the communities in its operational areas", says Sudhir Mathur, Acting CEO of Cairn India Limited.
The company initiated the Jeevan Amrit pilot project in collaboration with the Public Health and Engineering Department (PHED), GoR, to ensure clean and safe drinking water to the communities in the districts of Barmer and Jalore through the establishment of Water ATW (Any-time Water) kiosks. The initiative involves setting up of 333 small scale ATW plants (1,000 to 3,000 litres per hour capacity) over the next three years to provide clean and safe drinking water.
The first plant based on this initiative, a solar operated community based ATW plant, has been installed at Sewniwala in Baytu Tehsil. The solar plant will generate a power of 5KW and store the same in batteries, which can be used for 8-10 hours of plant operations. Barmer has abundant sunlight availability throughout the year. To maximize use of this renewable source of energy, Cairn India and Fontus Water will be operating some of the water purification plants using solar energy.
A key feature of the Jeevan Amrit project is that it is a community managed initiative, giving members a sense of ownership. Cairn has also partnered with a few local entrepreneurs to run a 'water on wheels' system (called Jal Rath) which fosters a spirit of rural entrepreneurship and will generate rural employment opportunities.