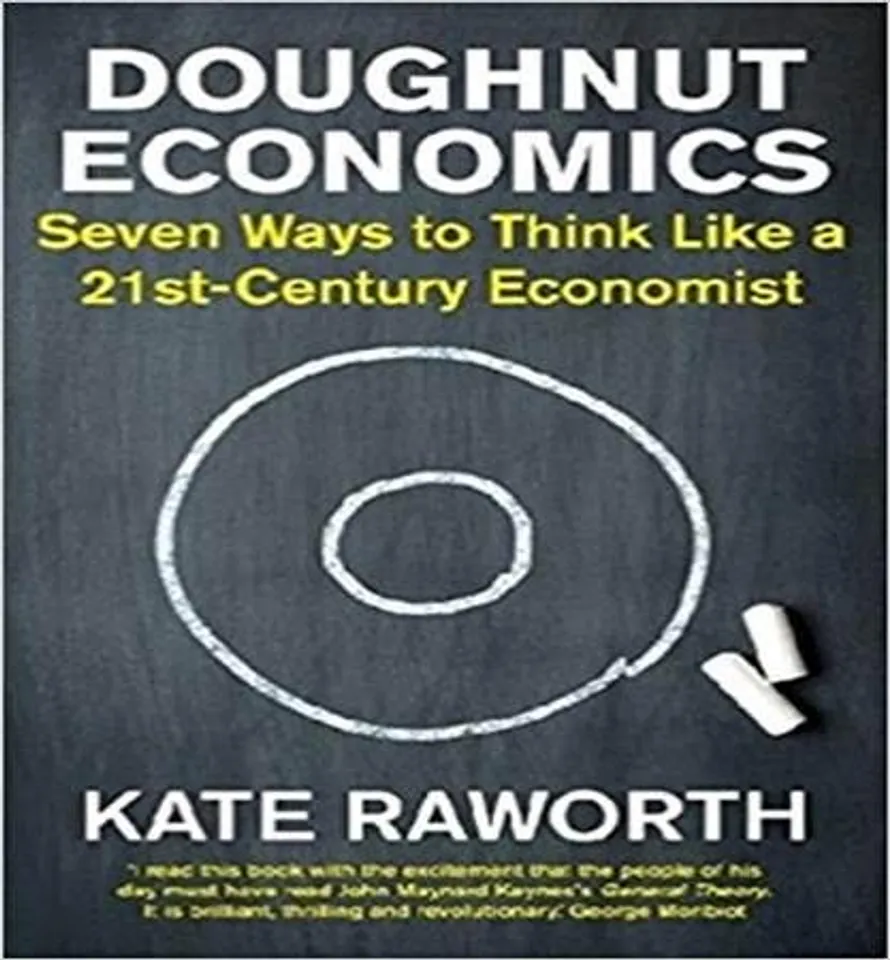 In her recently released book Doughnut Economics, Oxford academic Kate Raworth identifies seven critical ways in which mainstream economics has led us astray and sets out a roadmap for bringing humanity into a sweet spot that meets the needs of all within the means of the planet. En route, she deconstructs the character of 'rational economic man' and explains what really makes us tick. She reveals how an obsession with equilibrium has left economists helpless when facing the boom and bust of the real-world economy. She highlights the dangers of ignoring the role of energy and nature's resources – and the far-reaching implications for economic growth when we take them into account. And in the process, she creates a new, cutting-edge economic model that is fit for the 21st century – one in which a doughnut-shaped compass points the way to human progress.
Kate Raworth is an economist whose research focuses on the unique social and ecological challenges of the 21st century. She is a Senior Visiting Research Associate teaching at Oxford University's Environmental Change Institute and a Senior Associate of the Cambridge Institute for Sustainability Leadership.
Over the last two decades Kate has worked as Senior Researcher at Oxfam, as a co-author of the UN's Human Development Report at the United Nations Development Programme and as a Fellow of the Overseas Development Institute in the villages of Zanzibar.