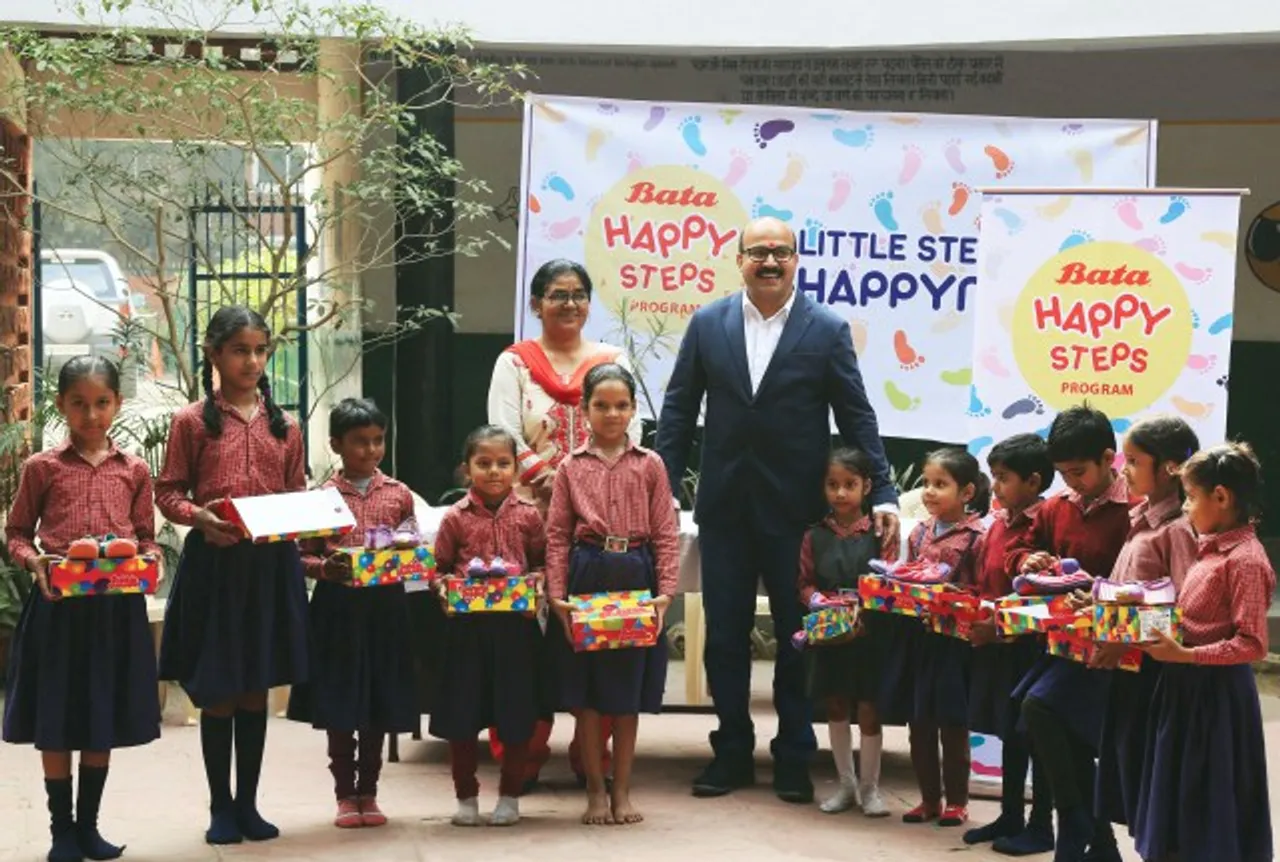 New Delhi: November 15, 2016: This Children's Day, Bata, the European footwear brand headquartered in Switzerland initiated the 'Bata Happy Steps' campaign as part of its CSR, to assist children who are walking barefoot to keep them safe & healthy by providing 50,000 pair of shoes for kids across India. To help distribute shoes to needy children, Bata is engaging with multiple NGO's.
Speaking on the occasion of Children's day, Rajeev Gopalakrishnan, President, Bata South Asia said,"Children need to attend school in comfort and with dignity, be better prepared to learn and play. A pair of well fitted shoes can do wonders to a child's self-esteem and the confidence they get inspires them to succeed at school, on the playground and in other walks of life."
 "Not having footwear can prevent kids from going to schools, playing and achieving their full potential. This children's day we pledge to always be alongside our kids, in every step of their lives, supporting them as they achieve extraordinary feats. We are sure that 'Bata Happy Steps' will assist as many children as we can in their respective journeys of success." he further added.