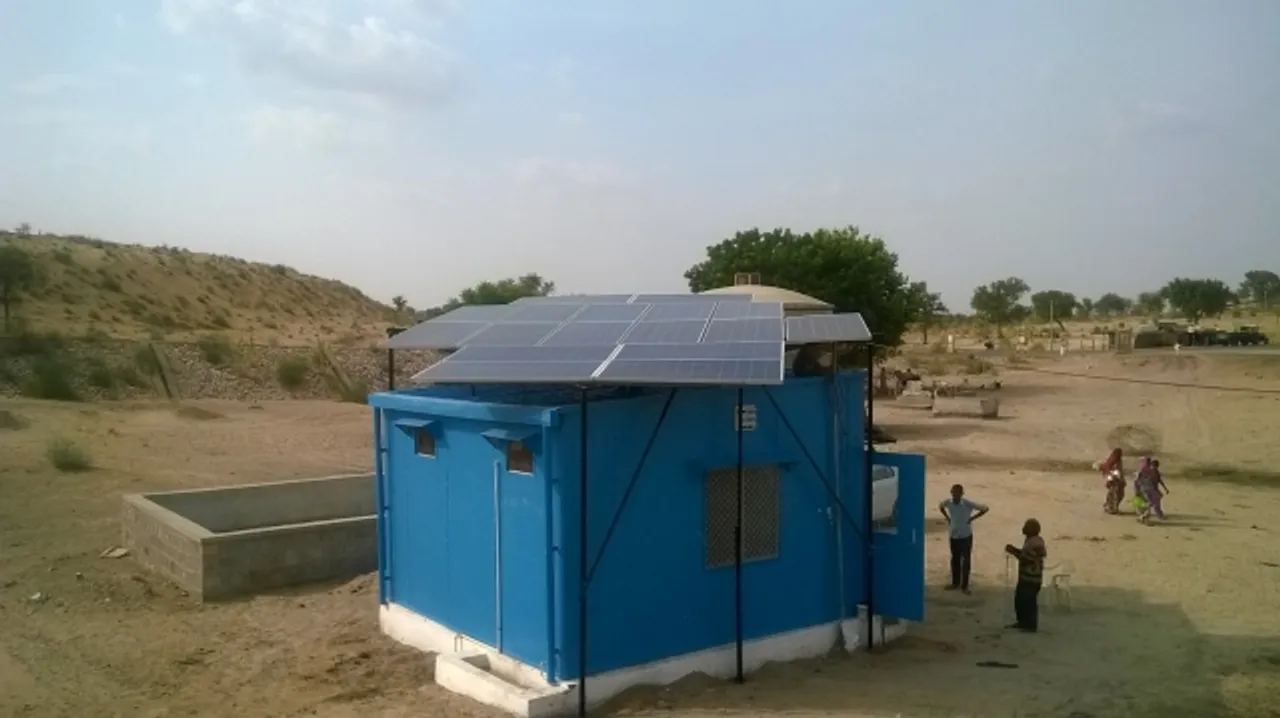 Under a Memorandum of Understanding (MoU) with Public Health and Engineering Department (PHED) of Rajasthan Cairn India is establishing clean water plants across Barmer District. The first plant based on this initiative a solar operated community based RO Plant, has been installed at Sewniwala in Baytu Tehsil. The solar plant will generate a power of 5KW and store the same in batteries, which can be used for 8-10 hours of plant operations. The water from this plant will be sold at 25 paise per liter to the local community.
Barmer has abundant sunlight availability throughout the year. To maximize use of this renewable source of energy, Cairn India and Fontus Water will be operating some of the water purification plants using solar energy.
This installation has put Sewniwala on world map and will help in improving various health issues of the local people by providing purified drinking water at their door step. This is an innovative example of sustainable solutions in community development, where environmentally-friendly green solutions are being used to serve the poorest population with safe drinking water.
A total of 331 clean water plants would be established under this MoU. Fontus Water is one of the two implementing partners for the project. These plants have varying capacities from 1,000 to 3,000 litres per hour capacity and will be installed over the next three years to provide safe drinking water to a large number of people (estimated in excess of 1 million) living in 800 villages.