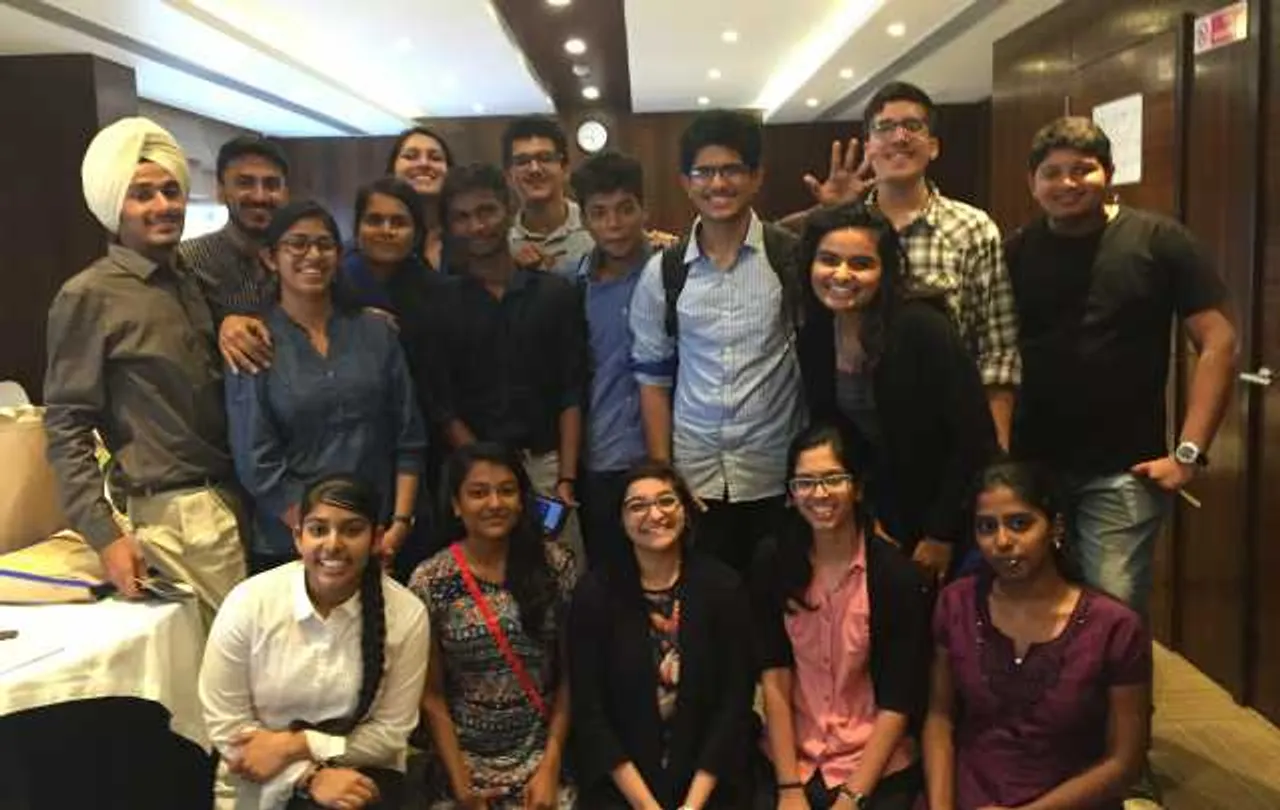 New Delhi (July 4, 2016): Ashoka: Innovators for the Public, India, Youth Venture program selected its cohort of 14 young social innovators and entrepreneurs, within the age group of 12 and 20, for the year 2016. The initiative aims at addressing the fact that the majority of the Indian population still lives in poverty, with 95% of the people qualifying as poor to low-income (less than USD10 per day). In addition, an outdated educational system, where only 60% of the students that begins first grade reaches fifth grade, has led to only 2.3% of the workforce in India having undergone formal skill training, making it largely unemployable. Among the population's lacking skills not being developed in schools today are empathy, creativity, leadership and team-work skills, which not only leads to difficulties in finding jobs, but also in creating their own: youth entrepreneurship is lacking far behind in India.
Ashoka India has identified these teen innovators as young leaders who have been selected on the basis of their demonstrated passion and commitment towards social change, leadership potential and their aspiration to become change representatives for their society. These youngsters are working on projects as diverse as creating informal housing for the homeless, skills training for small town youth, building a technology platform for carpooling and traffic management, creating market linkage for micro enterprises, bridging rural urban divide through immersion programs; water harvesting, educating underprivileged slum kids and so on.
The selection process took place with the help of an exclusive network of partner organizations, Ashoka fellows and select schools and colleges. The program will mentor these young leaders with the help of experts from different sectors and in turn help create a network of young leaders in the country. After understanding the need gap of these young innovators, Ashoka Youth Venture will support them primarily in three ways:
Learning & Skill Building: This will be done by the sessions and workshops once every three months for a year.
Regular Guidance: Each of the selected innovators will be assigned a mentor/allies who is an achiever in their area of work. Interaction with the mentors will ensure they get to learn from someone experienced in the same space.
Access Global Network: Ashoka will provide them access to its global network of incubators and entrepreneur support organisations, which could be useful for these early stage innovators
Speaking on the occasion, Yashveer Singh, Head, Youth Venture, Ashoka India said, "Through the Youth Venture program, Ashoka aims to celebrate the "new" role that young people are playing towards building an Everyone a Changemaker world and plans to support them in their growth to have larger impact. This program not only helps these youngsters to accelerate their efforts to bring about a positive change in the society but also recognizes their work, which is creating opportunities for the economically challenged sections of the society to inspire more youngsters to follow the same. The only way forward to address the problem of unemployment in the country is to unleash the entrepreneurial instincts of our youth, so that they not only create opportunities for themselves but for other young people as well."
In a span of one year, Ashoka will host workshops and co-creating session with veteran social entrepreneurs, thought leaders and experts from business to help the youngsters learn from these experts and each other through regular interactions and knowledge sharing. Through these sessions the young leaders will learn about micro & macro aspects of running and scaling a social venture.