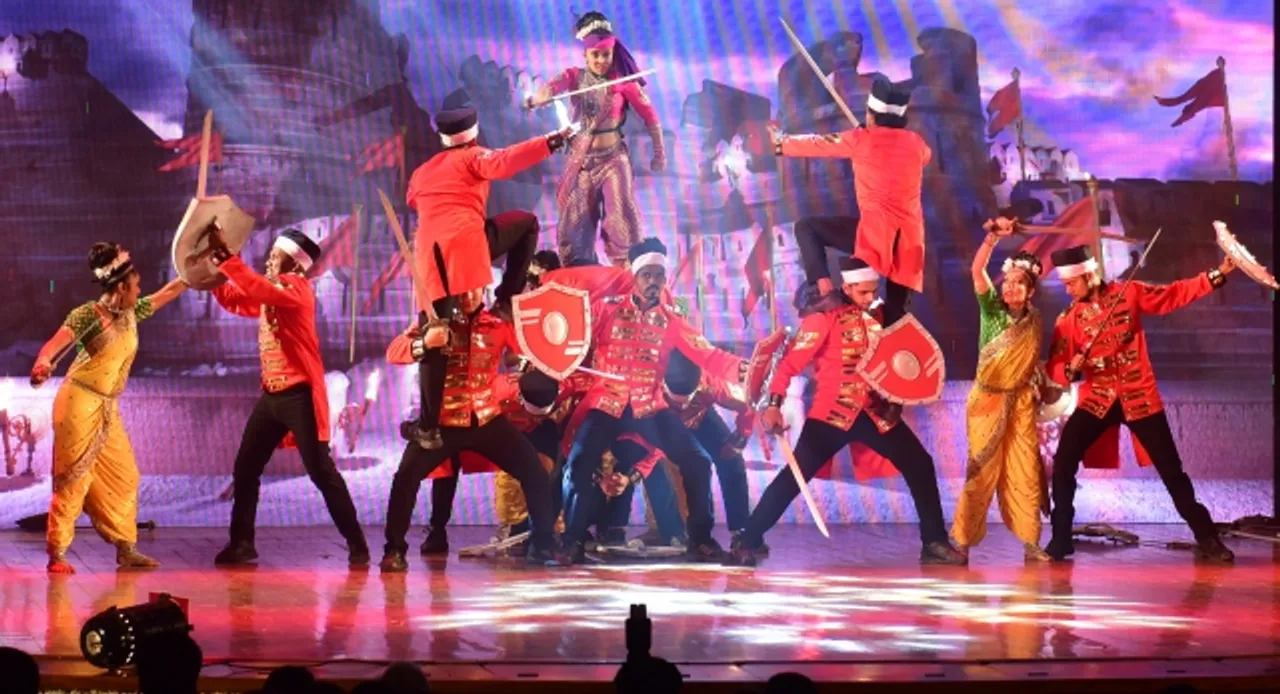 Mumbai (January 4, 2017): The new year commences with the foundation of India's first 4D Memorial dedicated to the Indian freedom struggle- the Vande Mataram Memorial. Created as part of the Ashapura Group's CSR initiative, the Memorials' pre-launch took place at the Nehru Centre Auditorium, Worli.
The Vande Mataram Memorial was conceived more than 4 years ago by Chetan Shah, Chairman Ashapura Group to propagate and immoralise the story of our country's independence. According to Shah, "India's journey to freedom and the sacrifices to attain it cannot simply be relegated to the pages of history; they need to be experienced, to be relived and to echo in our hearts and souls for eternity – and that is what the Vande Mataram Memorial has set out to achieve".
The Memorial takes one through the journey of captivity and enslavement under the British rule, right up to Indian independence and sovereignty. The Memorial honours the legacies of our freedom fighters such as Shaheed Bhagat Singh, Mangal Pandey, Jawaharlal Nehru and Mahatma Gandhi, all through a series of episodes that combine synchronized special effects, art and architecture creating an immersive experience.
It captures the significant events in our freedom struggle including the British landing in the court of Emperor Jehangir, the Dandi March, Quit India Movement, the night episode in South Africa where Mahatma Gandhi was unceremoniously offloaded onto the platform in South Africa, the martyrdom of Shaheed Bhagat Singh and the transfer of power, among the many events. The memorial immortalises 17 crucial episodes of India's freedom struggle.
The entire phenomenon takes place within a real life structure of the Indian Parliament Building with a built-up area of 100,000 sq. ft , spread over a 12-acre plot. The stones used to construct the building of the Memorial are brought from the same place from where the original Sansad Bhavan was built.
At the press conference on Wednesday January 4, 2017 at the Nehru Centre Auditorium, there were prototype exhibits that gave the viewers an accurate idea about the actual contents within the Memorial. In Bhuj Gujarat, more than 250 mannequins of approximately 10 feet are used within the structure. All the mannequins were designed in Vijaywada, Andhra Pradesh. The Memorial comprises of 400 lights, video mapping, state of art, integrated audio system to create a real life experience. The complex also includes a 20-foot Gandhi statue meditating beside the Parliament block. The main structure encloses two mammoth pillars of Shanti and Kranti statues, which symbolise the concept that freedom was achieved through sacrifices made on both the paths.
Ashapura's Corporate Social Responsibility initiatives through the Ashapura Foundation also include creating several sustainable institutions for water harvesting, healthcare, education, women's empowerment, vocational training. In 2005, the Group set-up the Hiralaxmi Memorial Craft Park for the preservation and promotion of local crafts & culture.