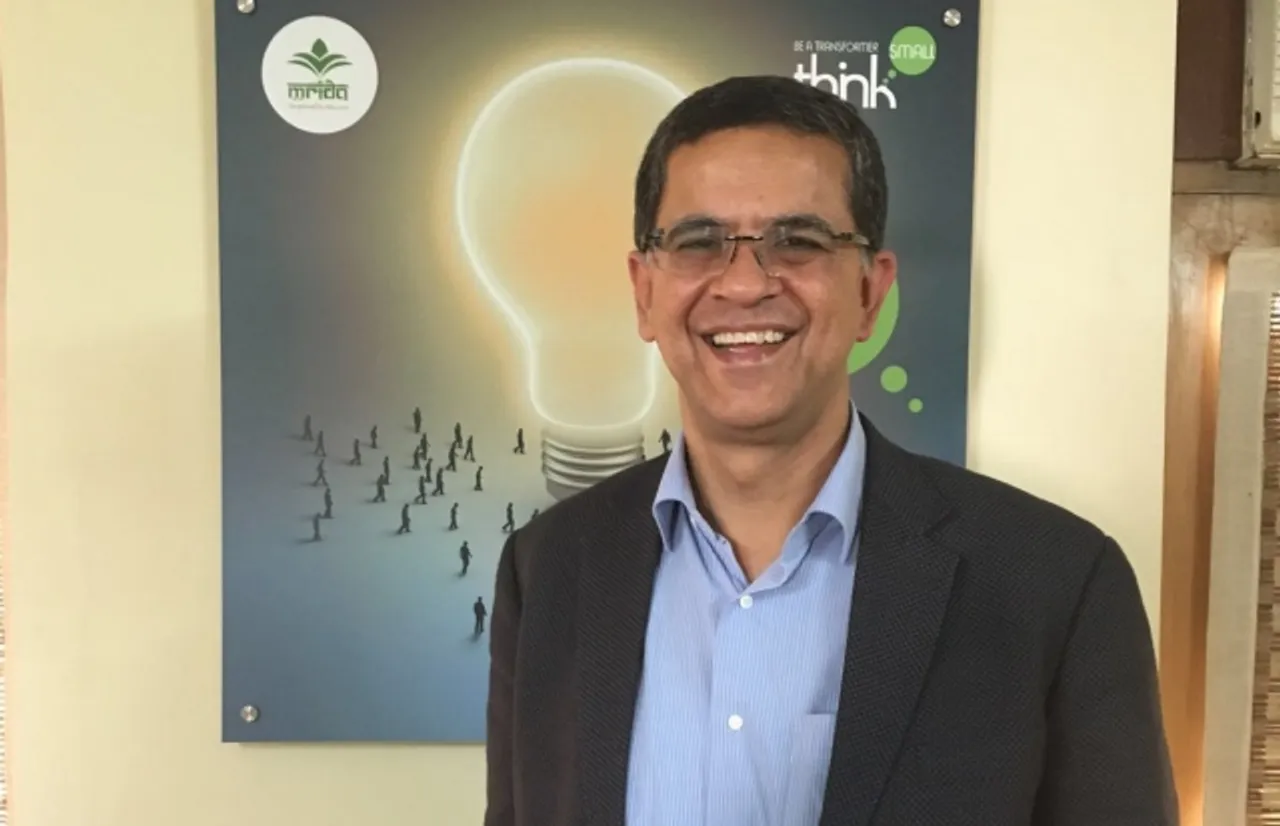 Arun Nagpal, Co-founder of MRIDA Group, a social business venture that focuses on sustainable, scalable models for 'holistic rural development' talks about the journey of CSR in India since the implementation of the CSR mandate in April 2014, and how CSR implementation is all about converting challenges into opportunities - in this exclusive interview with Nidhi Singh, Executive Editor, CSRlive.in.
With the CSR law now having completed 3 years since their introduction in April 2014, how have you seen the CSR landscape evolve in India?
The CSR landscape has indeed evolved over the last couple of years, in terms of the number of Companies engaging actively in CSR initiatives, the quality and the intensity of such engagement, involvement of employees in CSR initiatives, and finally, a shift in focus from simply spending money on CSR, to measurable impact created, and sustainability of the same.
Given your expertise in facilitating the creation of model, sustainable villages as CSR implementation partners for large corporations - what are some of the biggest challenges you faced?
We have been fortunate to have had the opportunity to partner with large and reputed organizations to create 'MPowered Villages' under their CSR Programs.
Building the initial credibility with village folk and mobilizing community engagement around various initiatives has presented some challenges, particularly with regard to the time it takes to build such credibility.
Our philosophy, even while implementing CSR initiatives, has been that 'nothing comes free', and that some commitment – financial as well as engagement/effort-wise, must come from the beneficiaries themselves. This presents its own set of challenges, including specifically in a scenario where subsidies have often been generous.
E-Rickshaws introduced by MRIDA as part of their MPowered Village rural development initiatives
Finally, the entire principle and processes of applying the same rigor and financial discipline of business models and corporate entities into the development sector – an integral part of Mrida's strategy - is one that calls for a great deal of patience, effort and time commitment to bring it to a point that demonstrates visible impact and sustainability. Balancing this aspect with the urgencies and needs of beneficiary communities on the one hand, and CSR partners on the other, represents a challenge at times.
Of course, we look at these as 'positive challenges' that will be a given feature on the journey that Mrida has embarked upon, and the overall approach within the organization has been on how we can convert these challenges into opportunities.
According to some recent global Reports - consumers are still 'significantly suspicious' of CSR motives of companies. Given your experience in terms of interaction with CSR leaders - how much ground does corporate India have to cover in terms of being genuine in CSR.
While I am sure there would be scope for improvement and further evolution as we go along, our experience overall has been very positive. In fact, in all the organizations where we have been engaged on CSR initiatives so far, such activities in various forms have been the norm even well before CSR became a compliance parameter under Company Law.
MRIDA's MPowered Village Initiative focuses on providing avenues for livelihood generation, skill training and economic enhancement leading to social change
Some experts say that companies who invest in CSR have a good business sense. Would you agree?
Absolutely. CSR itself has immense potential to generate goodwill – for brands, for businesses, for organizations – and goodwill does ultimately contribute to top-line and bottom-line as well. One increasingly hears of the term 'Strategic CSR', where CSR initiatives can become an integral part of business strategy itself. I feel this is an excellent way to positively combine a genuine desire to contribute to the society one operates in, a regulatory and legal framework, and an organization's business strategy.