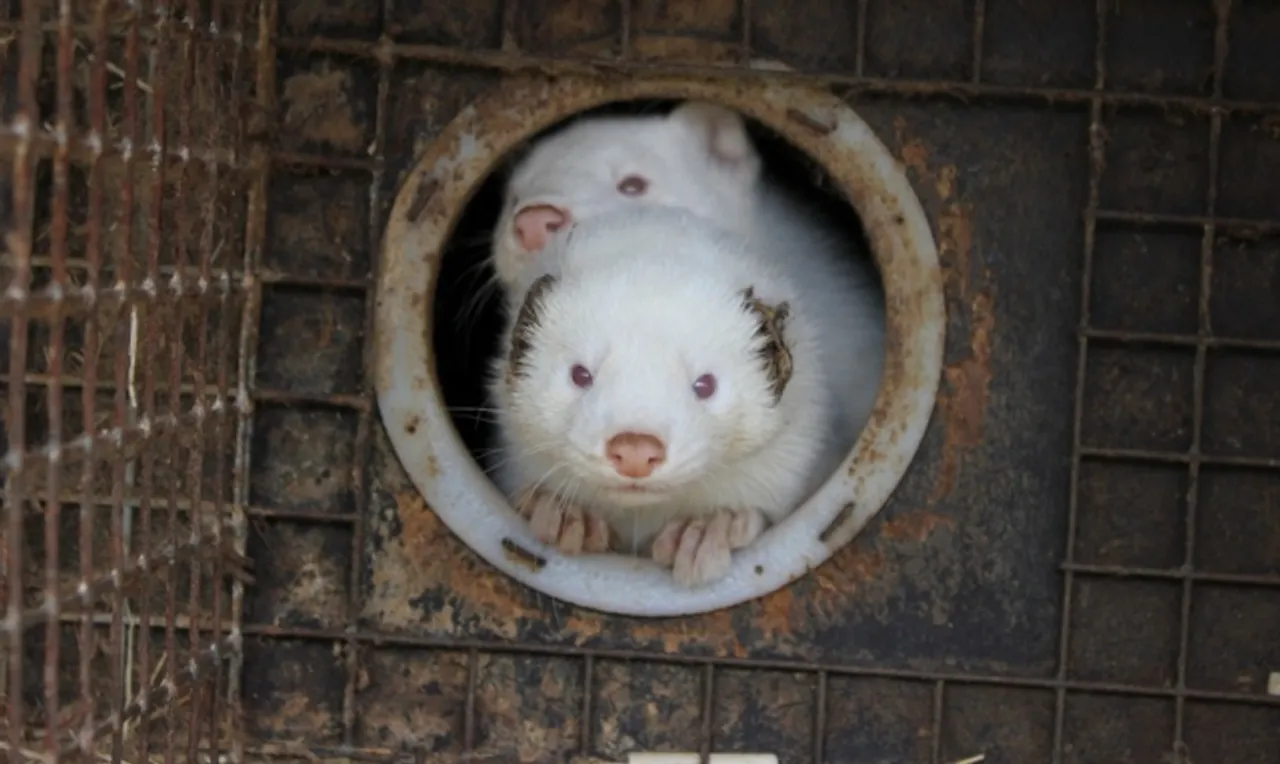 Italian fashion designer, Giorgio Armani, has pledged to go 100 percent fur-free across all his labels from the Autumn/Winter 2016 collection onwards. Armani's no-fur promise follows hot on the heels of a similar commitment by Hugo Boss last year, and comes after the designer worked closely with Humane Society International and The Fur Free Alliance, a coalition of 40 animal protection organizations in 28 countries working to end the fur trade.
Claire Bass, executive director of Humane Society International/United Kingdom, said: "Armani is the first word in luxury fashion, and so it is hugely significant for the global fashion industry that Armani has pledged to remove animal fur from all his new collections going forward. Those designers such as Prada, Fendi and Michael Kors who continue to put animal suffering on the catwalk are looking increasingly isolated, with this move by Armani probably the most powerful message yet that killing animals for their fur is never fashionable."
The Fur Free Alliance is an international coalition of 40 animal protection organizations working together to end the exploitation and killing of animals for fur (Image: hsi.org)
Giorgio Armani said: "I am pleased to announce that the Armani Group has made a firm commitment to abolish the use of animal fur in its collections. Technological progress made over the years allows us to have valid alternatives at our disposition that render the use of cruel practices unnecessary as regards animals. Pursuing the positive process undertaken long ago, my company is now taking a major step ahead, reflecting our attention to the critical issues of protecting and caring for the environment and animals."
Humane Society International recently exposed the suffering of rabbits, as well as foxes and raccoon dogs confined their whole lives in small, bare, wire cages on Chinese fur farms. Enduring lives of unrelenting deprivation, in which they are unable to exhibit natural behaviours, many of the animals displayed stress-related repetitive turning and pacing.
HSI video footage also exposed the brutal killing methods used to kill foxes and raccoon dogs, such as repeated electric shocks and animals being crudely beaten to death with metal bars.
Mink farm (Image: www.furfreealliance.com)
More and more brands and designers, such as Hugo Boss, Calvin Klein, Tommy Hilfiger and Ralph Lauren, are shunning fur and switching to cruelty-free alternatives. However, on the high-street, consumers are warned to remain vigilant as HSI has revealed many examples of real fur being misleadingly labelled as synthetic.
Use this handy "Fur or Fake?" guide at hsi.org/makeitfake and if in any doubt, leave it out!
Sign HSI's no fur pledge here.