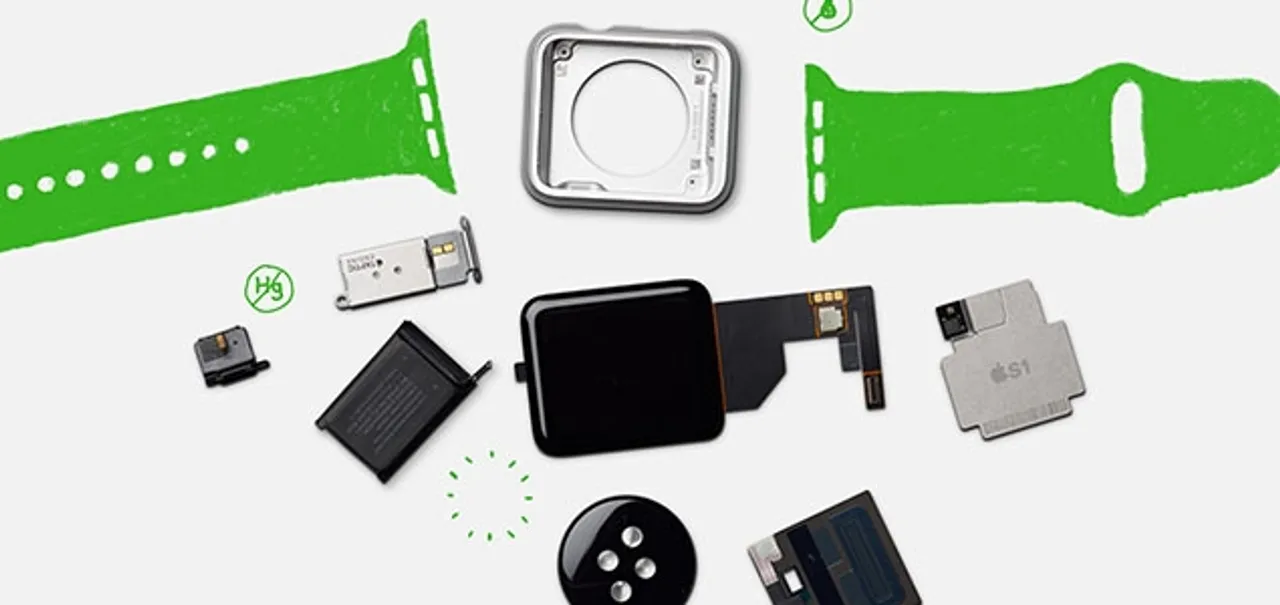 In its annual Environmental Responsibility Report, tech giant Apple has revealed ambitious new plans to develop a closed-loop model for its supply chain. To achieve this goal, the world's second largest smartphone producer will focus on using only renewable resources and recycled materials and eliminating conflict materials from its value chain.
"Traditional supply chains are linear. Materials are mined, manufactured as products and often end up in landfills after use. Then the process starts over and more materials are extracted from the earth for new products. We believe our goal should be a closed-loop supply chain, where products are built using only renewable resources or recycled material," Apple states in the report.
"We are also challenging ourselves to one day end our reliance on mining altogether."
To achieve these goals, the company has already tapped artificial intelligence — a robot called "Liam" — to aid in the disassembling of products and recovery of components that can be recycled. And through its Apple Renew recycling program, the company hopes to encourage more consumers to return products to be recycled and made into new equipment.
Apple is also researching ways to reuse materials such as aluminum to reduce reliance on virgin conflict materials and production techniques that put increasing pressure on the environment. For the iPhone 7, Apple managed to reduce the amount of aluminum used to make the phone's enclosure by 27 percent over its iPhone 6 model, and has transformed aluminum enclosures on the iPhone 6 into Mac mini computers. The company has already transitioned to using 100 percent recycled tin for the main logic board of the iPhone 6S and is exploring ways to recover cobalt from lithium-ion batteries.
Renewable energy is another top priority for Apple, who has increased its use of renewables in its manufacturing facilities, office and retail stores from 60 percent in 2012 to 96 percent in 2016. Apple uses 100 percent renewables in 24 countries and in all of its data centers. According to a recent Greenpeace report, Apple is the only major smartphone company to extend its renewables commitment to 100 percent for its product supply chain.
Despite these successes, Apple admits that there is still a long way to go.
"We're actually doing something we rarely do, which is announce a goal before we've completely figured out how to do it," said Lisa Jackson, Apple's VP of Environment, Policy and Social Initiatives. "We still have a long way to go and a lot to learn, but we're making tremendous progress."
Source:
Sustainable Brands®
 is a global community of brand innovators who are shaping the future of commerce worldwide. Since 2006, their mission has been to inspire, engage and equip today's business and brand leaders to prosper for the near and long term by leading the way to a better future. Digitally published news articles and issues-focused conversation topics, internationally known conferences and regional events, a robust e-learning library and peer-to-peer membership groups all facilitate community learning and engagement throughout the year. Sustainable Brands is a division of Sustainable Life Media, headquartered in San Francisco, CA.