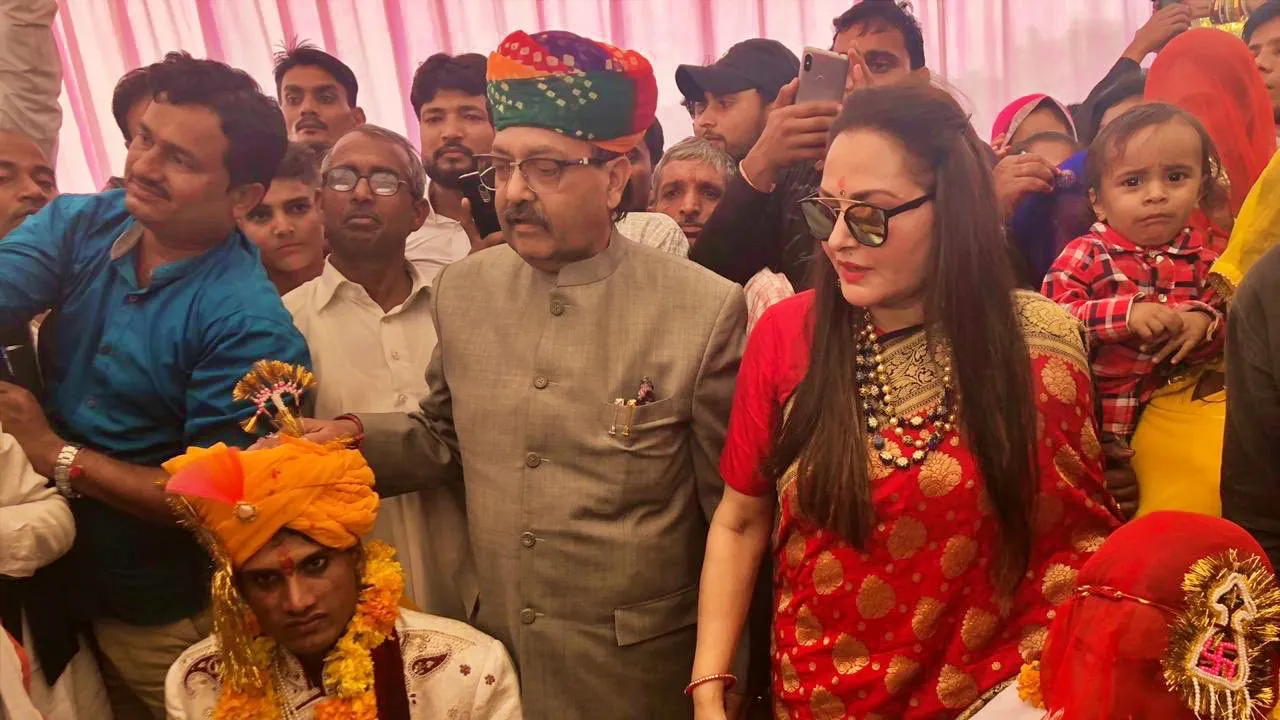 It was a late Saturday afternoon, sometime in the November of 2006, when I first met Amar Singh, at a friend's place in Juhu Mumbai. I worked with CNBC-Awaaz, back then and had just started to report on policy and business, thanks to Sanjay Pugalia, who was the Editor then. I was the most junior person in that gathering, so most of the half an hour spent there was mostly listening to the conversations, nodding and smiling.  He cracked jokes, sang film songs and quoted Urdu couplets. One line which I think he repeated three times during the conversation, "Ye hai Mumbai meri jaan". I was truly amazed by the man's capability for a free flowing, interesting and spiced up conversation on topics ranging from Politics to Business, History to Poetry and Bollywood songs to famous dialogues.
His conversations were often mix of Hindi, English and Urdu with some references in Bengali, which he spoke will equal ease. Probably, his ability to express in many languages brought him closer to consequential people across the globe from Mamata Banerjee to Bill Clinton. His 5-million-dollar donation to the Clinton Foundation, got him coverage in US media too.
Though there was no personal connect that I shared with him but over the last 15 years got many opportunities to interact with him in different spaces and with different people. Sometimes he acknowledged me sometimes I had to be introduced, but the content and composition of the conversations always remained the same.
Last time I met him was at Jayaprada's office in Delhi, sometimes in the winter of 2017.By then he had undergone the kidney transplant and looked weak, aged and subdued physically but the mannerism remained same while talking.
In one of his last interviews just before he fell ill, He said, "Jeevan mey nav ras hai aur maine sabhi ras chakhe hai, aisa kahene mey mujhe koyi sharm nahi hai" roughly meaning I am not ashamed of accepting the fact that I have lived and experienced all that life offers.
He seemed to be transparent, vocal and non-apologetic personality, at the same time he also knew something about everybody, which made him friends with the who's who of Politics, Business and Bollywood. He once famously even said that I am a Businessman in Politics, a very bold stateman for the otherwise always Politically correct Political Fraternity
His flamboyance and extravagant lifestyle made even top Bollywood stars jealous. Once upon a time, he was the most trusted friend of Amitabh Bachchan and Anil Ambani. In those days, his life seemed to be a never-ending party. Amar Singh sometimes in his band-gala suits and sometime in Armani coats fancy watches and Mont Blanc Pens brought life to these gathering through his wit, anecdotal songs and filmy dialogues. A regular in these parties, once told me that due to his health issues he could barely eat and digest anything and had to run to the washroom, after any intake. Still the man never bothered.
This year in March, there were strong rumours of his death to which he replied "Tiger Zinda Hai", along with a 120 sec video updating on his health condition.
In one of his leaked conversations of 2006, with a very famous Bollywood actress, he said a one-liner which became very famous during those days. "Do tango ke beech me jo hota hai usse kaise samjhaye". Roughly translating to what is between the legs can't be controlled.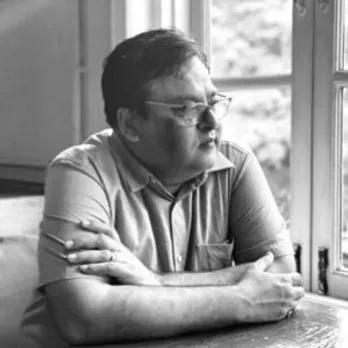 An old journalist friend and now, Advisor in Planning Commission, Chhattisgarh, Gaurav Dwivedi, narrated me an incident of 2002 UP elections. In those days he used to work for Doordarshan and as a part of election programming he was sent to Lucknow. Mulayam Singh was supposed to attend a live chat on the day of the exit poll but backed out one day before. Gaurav says, he went to Mulayam Singh's place to request him in person, where Amar Singh was also sitting in the room. While he continued to request, Mulayam explained his election commitments and didn't agree. Amar Singh, who was sitting on the other sofa, was smiling softly and humming famous Bollywood number "haasta hua noorani chehera".
The next day at around 5.54 pm, Gaurav got a call on his newly acquired mobile phone from an unknown number. The caller asked, "kahan ho", to which he replied at the Doordarshan Studio in Meera Bai Bagh. The caller said, "Amar Singh bol raha hoon", come and pick me from the gate. Apparently, Singh took a chopper from a political rally to participate in the show.  Mr. Dwivedi, who was a Vice-Chairman of the Film Promotion Council in Akhilesh Yadav government, still smiles remembering the magnanimity of the man
During the UPA regime, 27 Lodhi Road, his residence was one of the most happening places for the media and well the other players of the corridors of power. OB vans and reporters lined up in front of his house for their daily political stories. Amar Singh gave colourful bytes with insider dopes on the side-lines, most of which stoked controversies.
I remember sitting in a Journalists friend's house in suburban Mumbai, He is a Big Editor of a Hindi News Network today. In those days he used to work for Star News in Mumbai. It was around 10.30 pm and his landline rang. It was Amar Singh on the other side. They spoke for almost 20 minutes and my friend got the breaking story for the next morning. Again, the striking feature of that conversation, my friend burst out in laughter at least half a dozen times. Later he told me Singh was cracking some Adult jokes.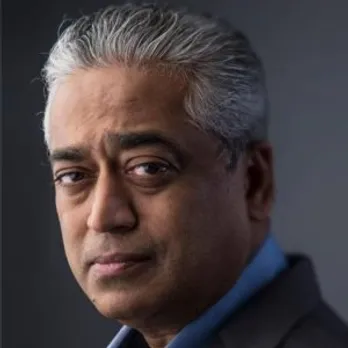 Rajdeep Sardesai | Pic: Facebook Page
One of India's Best-known Political Commentators and My former Boss, Rajdeep Sardesai remembers his famous Dialogue, "Tum karo to ras leela hum karen to character Dhila", when he questioned Singh about his plans to split the Samajwadi Party and form his own Party.
Born to a Rajput family in Azamgarh in 1956, he did his school and college from Kolkata. Azamgarh is known to be a notorious district of Eastern Uttar Pradesh and a Political hotbed. So, in that sense, Amar Singh, had the nucleus of a politician by birth and probably would have fallen in love with cinema, poetry and flamboyance from colourful Kolkata.
In his last years, even after announcing retirement from Politics, he took to Twitter to vent out his thoughts on everything under the sun. Most of his tweets were original, witty, sarcastic or sometimes even revealing, in fact sometimes his tweets were so compelling that they made headlines on national new channels for their content and context. His twitter account remained active hours before he died, on 1st of August, 2020 in a hospital in Singapore.
Amar Singh, may have lost the battle at an early age of 64, but the "Thakur Saab", as he was called by his close friends, will also be remembered for his witty remarks, cruel sarcasm and insightful dopes.
---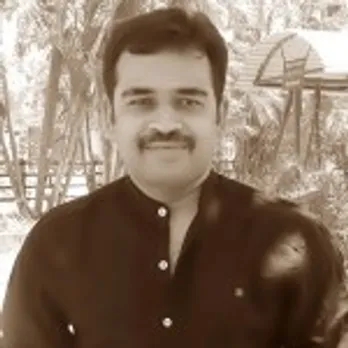 Kanhaiya Singh is a senior Indian Journalist and Editor-In-Chief of CSRLive.in, having interests in politics, economy & sustainability. He has worked with prominent news organizations like CNN-NEWS18, CNBC-TV18 & NewsX in various capacities.