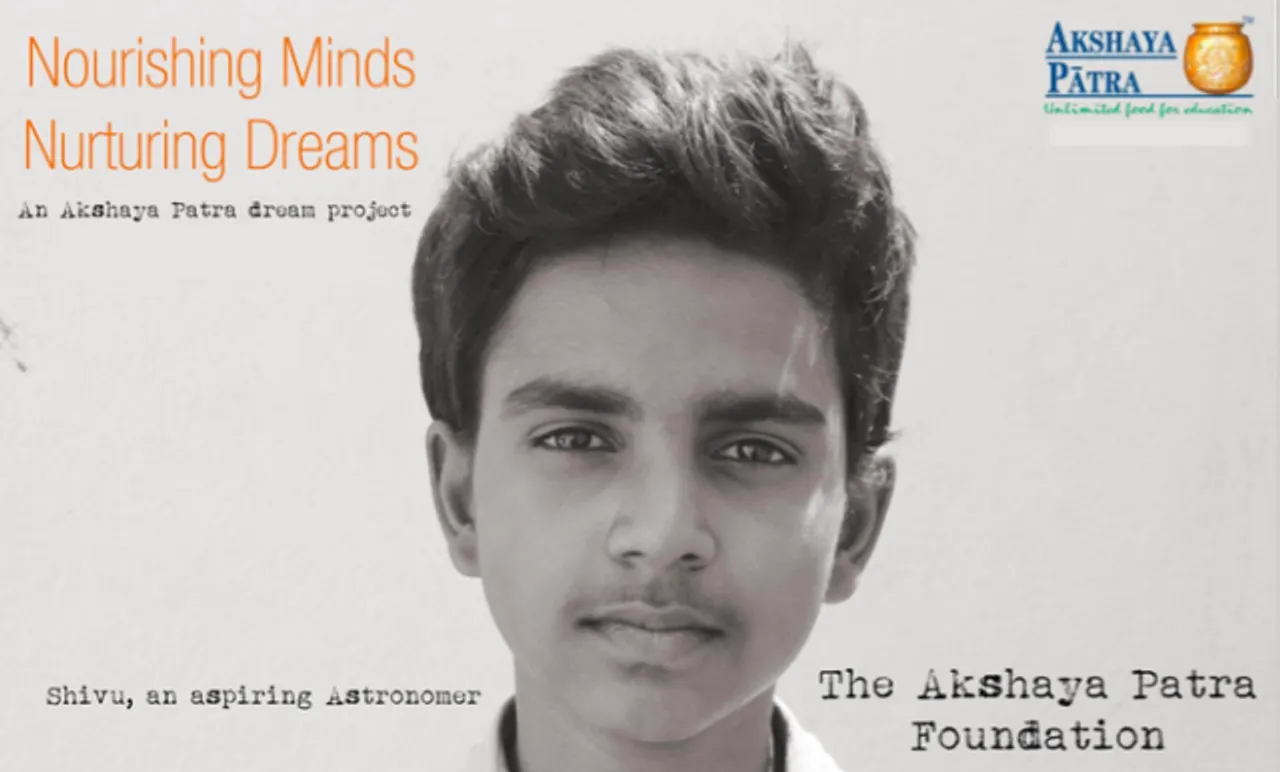 Bengaluru (June, 11 2016): The Akshaya Patra Foundation has embarked on a pilot project 'Giving Every Dream a Chance' in the year 2015-2016. The project aims to initiate a sponsorship programme to ensure continued support to 100 children, conduct mentorship programmes to nurture talents and to identify more children with unique dreams across the country.
This unique programme was launched on June 11, 2016 at the Vivanta by Taj by Chief Guest, Mrs. Sudha Murty, Chairperson, Infosys Foundation, a supporter of Akshaya Patra. The event was presided by Madhu Pandit Dasa, Chairman of The Akshaya Patra Foundation, in the presence of Mohandas Pai who also serves as an independent trustee of the foundation. Bollywood musician duo of Sona Mohapatra and Ram Sampath presented the theme song which was exclusively composed for the initiative.
Akshaya Patra has initiated the project by launching the dreams of its three mid-day meal beneficiaries: Manjula, the debuting actress; Shivu, an aspiring astronomer and Shekar, a chef in the making. Akshaya Patra facilitated them with a two month mentorship programme wherein the children were tutored, groomed and guided by the experts in their respective fields. Manjula was mentored by Dr. Zulfia Shaikh, Founder-Director of Bangalore School of Speech & Drama. Shivu was tutored by Preethi Krishnamurthy, a senior research fellow in astrophysics. Shekar's passion for cooking was nurtured by renowned celebrity Chef Ramasamy Selvaraju, Executive Chef at the Vivanta by Taj.
"This initiative is to highlight the link between food and education. Once we provide the nutrition requisite for a child to grow healthy and smart― the vast universe of dreams, ignited by education, opens up new avenues for the child to explore; and nothing becomes out of reach for a well-nourished child. Let's end classroom hunger- meal by meal and give every dream a chance - child by child", said Madhu Pandit Dasa.
Vivanta by Taj, MG Road, supported the initiative as hospitality partner while pledging to continue supporting Shekar till he achieves his dream. The all new Akshaya Patra App was also launched at the event.