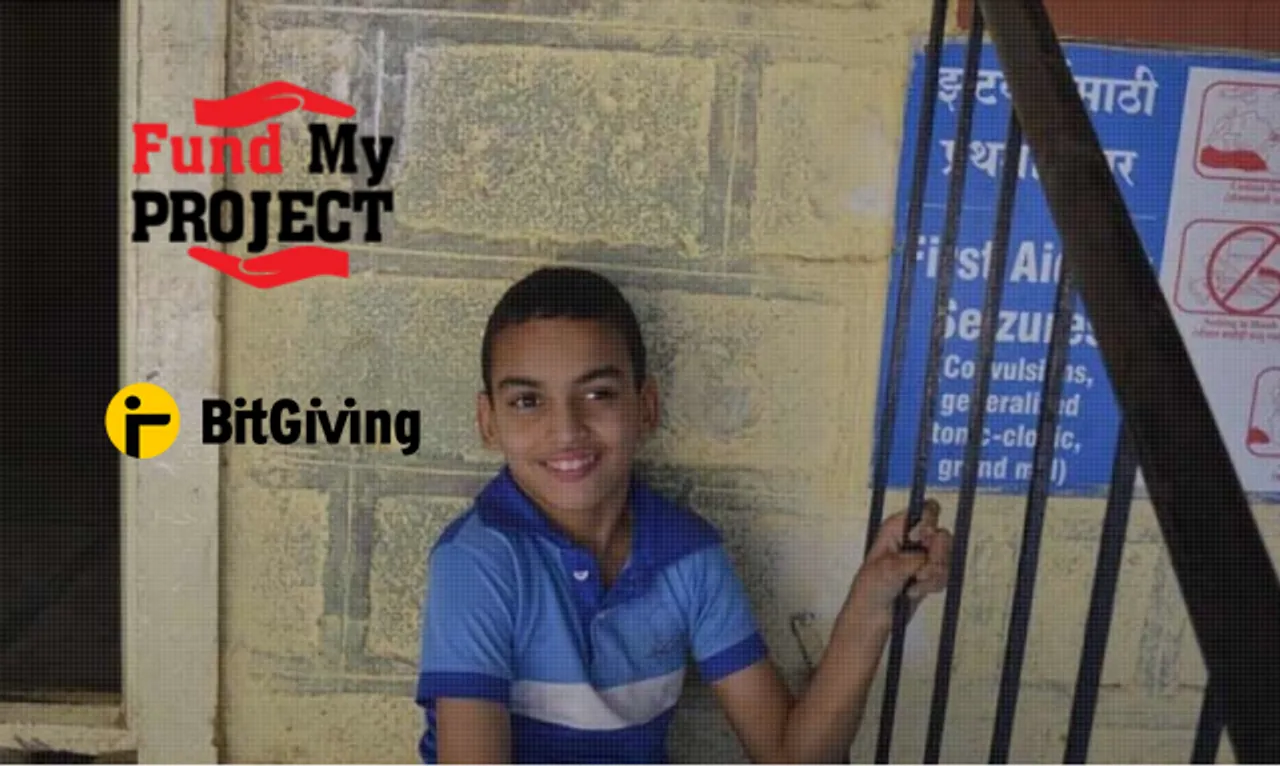 Here's how your CSR funding can help provide mentally and physically disadvantaged children with their basic necessities - education and healthcare.
This cause is featured on Fund My Project as part of
CSRlive.in
's collaboration with
BitGiving.com
Project by:
Apurva Godbole
Location:
 Pune
Category:
Eligible CSR activity as per Companies Act 2013, Schedule VII (ii) promoting education, including special education and employment enhancing vocation skills especially among children,…
Funding required:
INR 2 Lacs
Here's what Apurva has to say about this project.
Prism foundation is an organisation which educates mentally and physically disadvantaged children in order to give them secure futures and equal opportunities.
Aayati is an initiative to provide funds for education of mentally and physically disadvantaged children, for their better future.
The Aayati initiative is trying to, in a small way, aid children and create awareness about Prism foundation and their immense efforts to educate these children.
The Pitch & Impact
The Aayati Initiative is collecting funds for the Prism foundation, to provide the children with their basic necessities- education and healthcare.
'Children are the future of the world' it has been said, it includes ALL children. So why do we neglect the education of special needs' children and only focus on the ones which are 'smart' or 'normal'? The Aayati Initiative is trying to bring into perspective and spread awareness about the children who are more often than not, neglected and unfortunately left behind. We, at the Aayati Initiative are striving to ensure that each and every child is given equal opportunities to make their lives as magnificent as they want them to be.
Growing up, we are not truly aware about the privileges and liberties we are fortunate enough to have been born into. However, even spending a few hours at the Prism Foundation's school, engaging with the children, makes one realise how hard the children at this school work to do the best with the limited opportunities that they have. We at the Aayati Initiative, with your help, are striving to help these children reach their potential, not just academically, but also in sports, dance, music, art, sewing, cooking, etc.
How these Funds will be used
By contributing to this project you will not only be donating funds towards education, but also give a chance to these children to have better equipment and facilities to aid learning. You will be helping each and every child of the Prism foundation feel equal and have equal opportunities as any other.
The funds collected by Aayati Initiative will be used to provide the children at Prism's schools with new and safe equipment for their physical therapy sessions, such as, but not limited to new wheelchairs, crutches, and hearing aids.
To facilitate easier and efficient learning and academics, the funds collected will also be utilised for buying new textbooks, notebooks, and stationery for the school.
Aiding motor skills, and relieving tension, art therapy has been proven to be beneficial for physically and mentally disadvantaged children. The funds will also be used to facilitate better and more advanced forms of art therapy at the Prism Foundation.
In addition, the funds will also be used to provide the children at the Prism Foundation's Schools with appropriate and constant medical care and physiotherapy. 
With your undulating encouragement and support, the children at Prism will have the opportunity to pursue their hobbies and interests devoid of any barriers or restrictions. You're encouraging them to become the next Stephen Hawking, the next Beethoven, the next Frida Kahlo, or even our next President.
Want to Fund this Project?
Visit BitGiving.com
here
 and support the cause.
Looking for funding?
If you have a social project that's high on innovation and impact, but running low on financial fuel, do write in to Nidhi Singh at nidhi@csrlive.in with your proposal, and we'll feature it on FUND MY PROJECT.