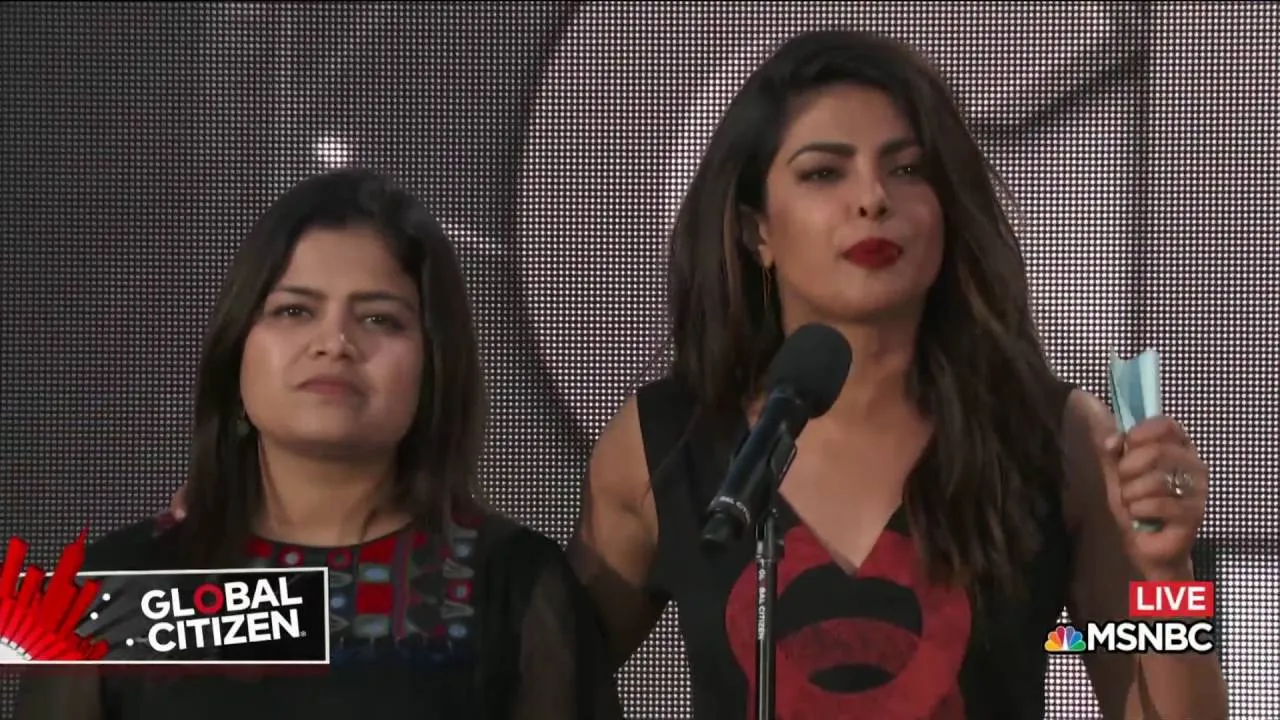 Coldplay, Jay Z, Aamir Khan, Ranveer Singh, Katrina Kaif, and more will join forces in India in November as the Global Citizen Festival arrives in India. Overseen by the Global Poverty Project, the charity concert will be held at the MMRDA Grounds in Mumbai on Nov. 19, which also happens to be World Toilet Day. The concert aims to draw attention to pressing issues of sanitation, clean water, education and gender equality.
The Global Citizen Mumbai Concert marks the launch of a 15-year campaign to mobilize social change in India. In the newly launched platform for social action Globalcitizen.in, people in India can start taking action to earn a free pair of tickets to the festival. The new platform, which is home to event information, grassroots activism, campaigns, and online activism, has two goals: achieve the Global Goals for Sustainable Development and bring about an end to extreme poverty.
Coldplay will headline the 2016 Global Citizen Festival in India
GlobalCitizen.in will also house content and actions around three critical areas: quality education, gender quality, and clean water and sanitation.
Hugh Evans, the chief executive of Global Citizen, said, "The years I spent living and working in India as a teenager were a key catalyst of my passion for challenging the status quo of poverty alleviation. So bringing the Global Citizen movement to India is a moment many years in the making."
"I am so pleased to see an initiative like Global Citizen coming to India and it is an absolute honor to participate in the Global Citizen India Festival in its premiere year," said Aamir Khan. "This is a great social action platform that brings people together to support the UN Global Goals to eradicate poverty, not only in India but around the world."
Jay Z is headlining the 2016 Global Citizen Festival in India
Farhan Akhtar, who founded Men Against Rape and Discrimination, also expressed his excitement about the festival. "This is a great way to contribute collectively and take action to deliver change with full commitment," Akhtar said. "As a socially conscious individual, I am glad to be a part of this movement to support the Global Goals to help make a difference."
The upcoming show will also mark Jay Z's first-ever concert in India. "The impact of this organization is incredible," sais Jay Z, who headlined the 2014 Global Citizen Festival in New York. "This is the perfect example of the meaning of what a Global Citizen is: individuals from all parts of the world joining as one voice to call for change."
Coldplay's lead singer Chris Martin, signed on last year as the curator of Global Citizen's music festivals for 15 years. His band's 2015 music video for " target="_blank">"Hymn for the Weekend" was filmed in India and featured Beyoncé, who is married to Jay Z and was last year's Global Citizen headliner.
The nonprofit, hosted its fifth-annual flagship concert in Central Park on September 24 with Priyanka Chopra, Rihanna, Kendrick Lamar, Major Lazer and Metallica. The Mumbai edition of the event will also feature the Bollywood actors Amitabh Bachchan, Aamir Khan, Ranveer Singh, Katrina Kaif, Farhan Akhtar, Kareena Kapoor Khan, Arjun Kapoor, Shraddha Kapoor, Arijit Singh, Shankar-Ehsaan-Loy, Dia Mirza, and Monali Thakur.