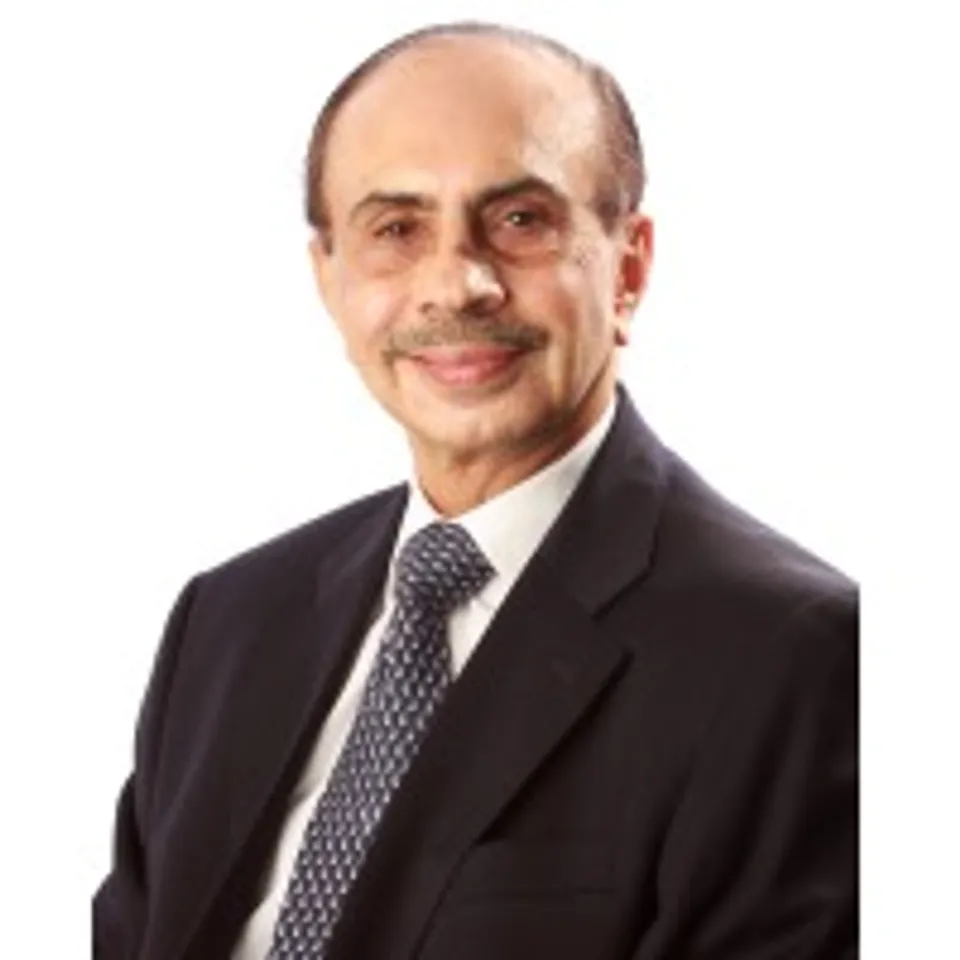 A SPONTANEOUS donation of Rs. 3 lakh rupees in 1926 for the upliftment of Harijans (considered untouchables) by Ardeshir Godrej, one of the founders of the Godrej group of industries, set the tone for the philanthropy and social outreach that has become part of the group's DNA. Today, up to 25 percent of shares in its holding company are held in trusts that support healthcare, education and environmental sustainability. Godrej Industries Chairman Adi B. Godrej speaks to Raksha Shetty on what Godrej's corporate social responsibility has evolved into, and how Godrej's next generation is leading the group's CSR initiatives. Excerpts from the interview:
The Godrej group has always had a rich legacy of responsible business practices, and of course, philanthropy. To some extent, like the Tata management recently spelled out, has it been a challenge to formalize that wide-ranging philanthropy into a structured format?
At Godrej, we differentiate between our philanthropy and our CSR. Philanthropy is done by our trust (run by the family), and CSR by the company. We've had a structured CSR programme for some time and formalized it a few years ago, in a CSR initiative called Godrej Good and Green through which different group companies cooperate with each other to achieve defined goals. Our CSR work is made up of two major initiatives: one is on the environment. We do a lot of CSR work to preserve the environment, and to make environment-friendly products. For example, all our projects at Godrej Properties,our real estate company, are LEED-certified (globally recognized as the highest rating of sustainable design) 'green' buildings.
"(Mandatory CSR) is a win-win solution for the economy of the country. So I don't look at it as something we are expending, but rather as something that the economy benefits from."
The second focus area is in skilling and training. We have a target to skill and train a million people in 10 years. Skilling and training is also useful to our companies – we skill and train different segments of employees, construction workers, women who work in salons, poultry farmers, etc. Of course, we do other CSR work, like helping people set up social work organizations – my daughter Nisa (Nisaba Godrej, Executive Director, Godrej Consumer Products) is on the board at Teach For India. So the CSR teams in all our companies are already in place and are working with the new policy.
Your daughter Nisaba is playing a key role in modernizing the company's business practices, bringing in new blood, more aggressive pricing strategies, focus on sustainability, etc. How do you view CSR for Godrej evolving along similar lines?
We have a CSR policy in place with a capable CSR council that meets and takes decisions from time to time. Like everything in business, things must change, so of course, CSR strategy and programmes will also change. The younger leadership is passionate and will take it forward. My daughter Nisaba supervises our CSR efforts. The next generation is particularly enthusiastic for efforts which are related to development and people. They are always looking for new opportunities and they will be instrumental in taking CSR forward.
You've spoken previously in support of the new legislation. Now that implementation is actually underway, what is your take on how corporate India is approaching this, and what do you think can be the impact of these initiatives?
The focus is to do good but also good to help the businesses of the companies. It's up to each company to do what they feel is worthwhile, depending on company to company. We are the first country to have mandatory requirement of CSR, and we are also a large economy with serious social and development issues. So it's a very good effort and should be supported – we are setting an example to the rest of the world.
What would be your advice to companies who are trying to maximize impact based on the funds at their disposal?
The largest privately managed belt of mangroves in Mumbai, spread over 1750 acres, is protected and preserved by the Soonabai Pirojsha Godrej Foundation
Each company has its own platform, and does its philanthropy based on what works best for them. I think the private sector should be strongly involved in the social sector of India. It creates a win-win situation for the private sector. Take skilling and training, for instance. We are short of skilled people, and the industry is suffering because people are not adequately trained. This kind of CSR activity will increase both employment and growth, and will be a win-win solution for the economy of the country. So I don't look at it as something we are expending, but rather as something that the economy benefits from.
Critics feel that the Rs. 25,000 crore expected to enter the social sector through CSR is a small amount compared to the budget of even a single ministry of the Government of India. How would you rationalize this?
Not everything should be measured by the amount of money that is spent on it. Government expenditure is wasted, and doesn't always go where it is due. In that sense, the private sector is much more efficient in management of funds. So I expect the effect will be better than the same amount of money spent by government sources. Also, as this will involve a lot of money and time and effort, corporates have the managerial capability to produce desired results.