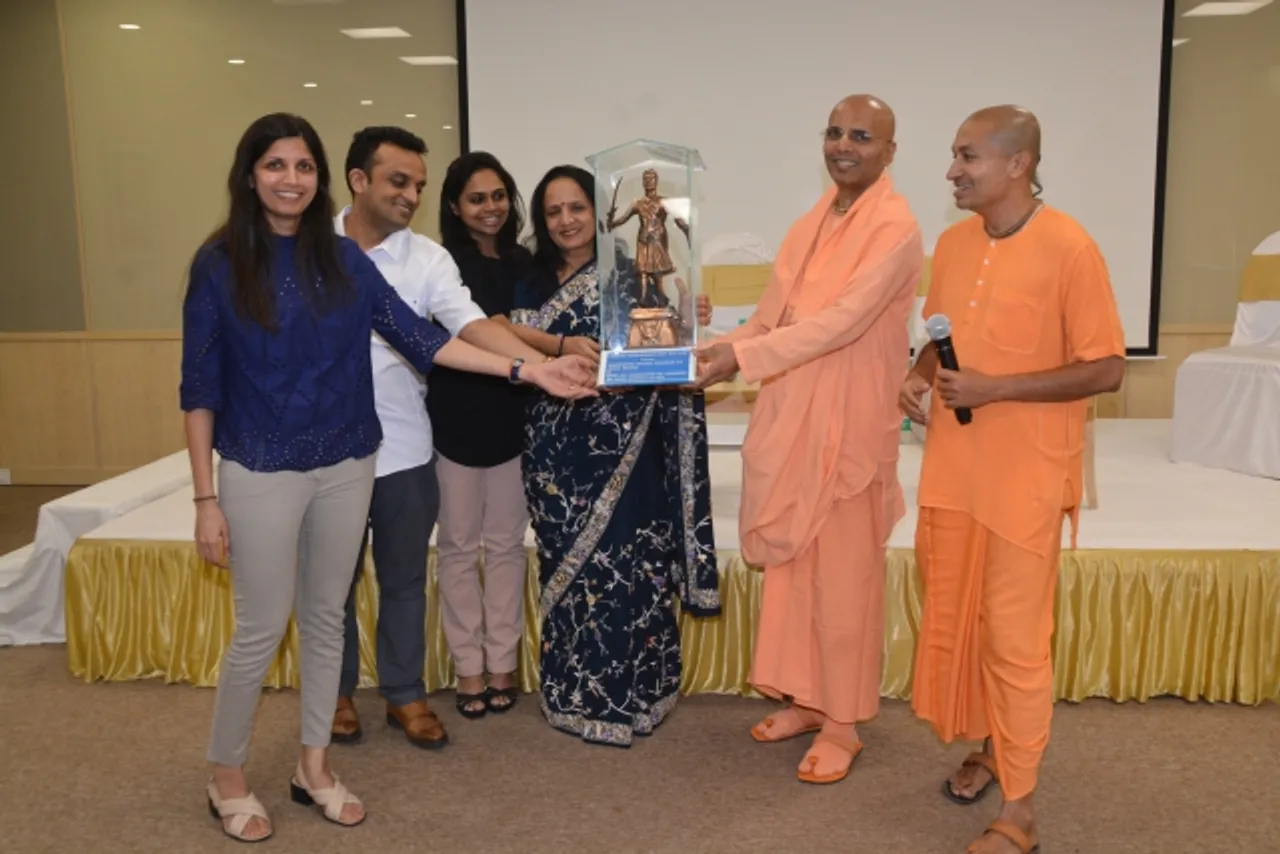 MUMBAI: Artha Forum in partnership with The Learning Galaxy, recently held a thought provoking panel discussion on 'Dharma in Business' that dwelled deep into the practice of 'compassionate capitalism'.
Amit Chandra - Managing Director of Bain Capital, Sunil Sanghai - Managing Director & Head of Banking of HSBC, Rajeev Srivastava - Managing Partner of Basil Capital Partners and His Holiness, Bhakti Rasamrita Swami - Global Spiritual Leader, were the panel members who related their life changing experiences and discussed their views on the topic.
Other prominent attendees at the discussion were Hrishikesh Mafatlal - Chairman of the Arvind Mafatlal Group, Kushal Desai - Chairman and Managing Director of Apar Industries, Sanjiv Maheshwari - General Partner and CFO of the Basil Growth Corporation and Vinod Gowani - Managing Director of the T.G. Group.
Amit Chandra, a keynote speaker at the event and who is also a trustee of the TATA Trust, said "Giving your time towards social causes is key as it helps sensitise you and leads to personal growth. Time helps you understand the situation and differentiate between flamboyance and true giving".
Vinod Gowani, Managing Director of the T.G. Group and trustee of the Urmi Tej Foundation, was also felicitated at the event by the International Society for Krishna Consciousness (ISKCON) with the Chhatrapati Shivaji Award for his contribution towards social causes.
Artha Forum is a platform dedicated to connecting entrepreneurs, professionals and business leaders to showcase and spread awareness on the relevance of ancient wisdom and literature in modern business.