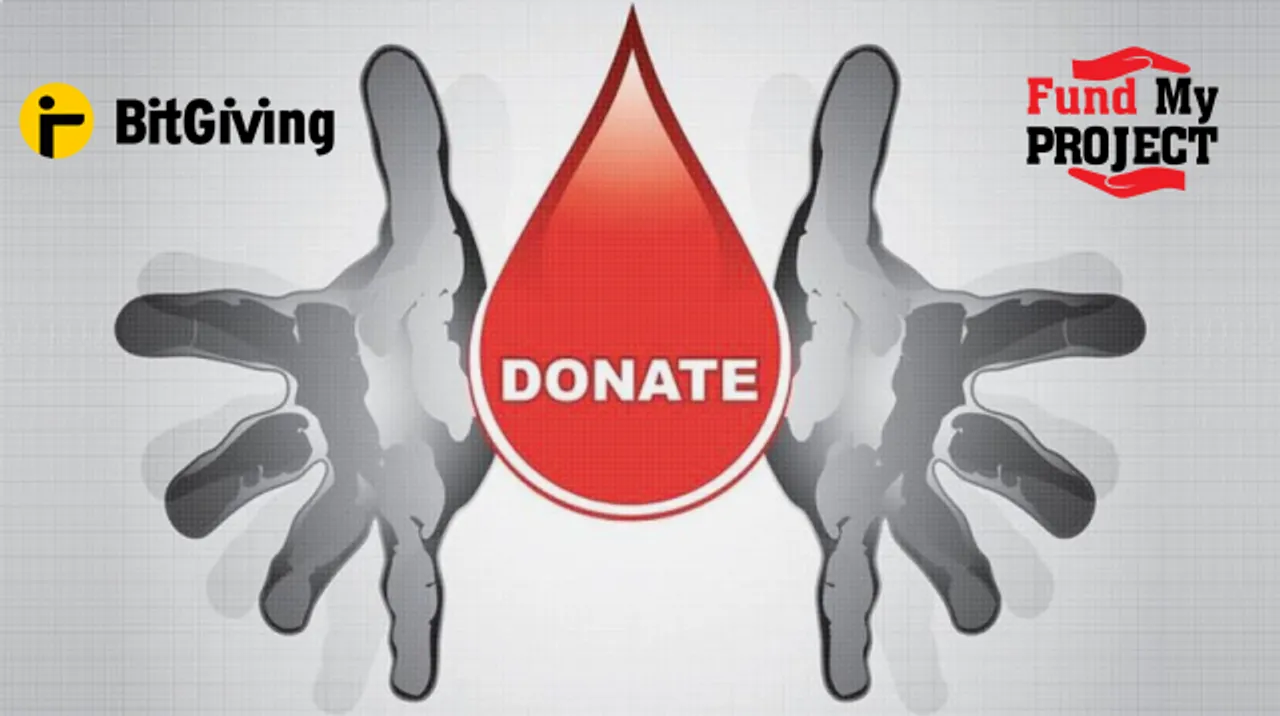 Here's how your CSR Funding can help patients urgently needing blood connect with blood donors in an emergency situation, as well as contribute towards eradicating blood shortage in India.
This cause is featured on Fund My Project as part of CSRlive.in's collaboration with BitGiving.com
Project by: Raghav Baldwa, Founder of Blood Sure.
Location: Indore
Funding Required: INR 7.5 lacs
Category: Eligible CSR activity as per Companies Act 2013, Schedule VII
(i) ...promoting preventive health care, …
Here's what Raghav has to say about his project.
Blood Sure is a social platform for connecting blood and platelet donor to patient in need. Helping people in any emergency situation since 2012.
Why is this important? 
In India itself we are short of 3 million units every year. Every year over 50000 families lose their loved ones because of blood shortage. India has a potential donor base of over 500 million people but still hardly very few donate blood when required.
Taking advantage of above given fact, hospitals and blood banks are charging as high as INR 3500 for a single pint of blood, which for a poor man is a huge amount.
What needs to be done?
Every healthy person between 18 and 55 years of age can donate blood once in 65-75 days.
If only 10% of India's potential donors donate once in a year, we will have enough blood, so that we can also help the entire south-east Asia.
We need to bridge the gap between potential donors and those in need. Using technology to connect families for patients to donors in their cities. So that no one every loses his precious life because of blood shortage in India.
A Thalassemic patient requires blood in every 28 days.
How are we going to use the funds raised?
We are working on a platform which will be a kind of facebook for patients, their families and the donors to connect with each other in an emergency situation.
The prototype has been made. A location-based platform - A person can register as a donor and can also raise a blood donation request which will be shared with each and every registered donor with that particular blood group in vicinity. Donors will be rewarded with goodies, certificates and lots more.
Here is the detailed budget:
Product development will cost us around INR 4.5 Lacs, which includes HR cost and infrastructure.
Marketing for taking this product to masses in south-east Asia will cost us around INR 2.25 Lacs.
Our product depends a lot on viral content and impulsive need, while the rest will be used for incentives for donors and arranging blood donation camps.
We will also run campaigns to educate and spread awareness about blood and platelet donation.
Our story so far:
Blood sure was started as Facebook page in 2012, since then we have helped over 14000 people, organized over 20 blood camps, collected over 3000 pints of blood for thalassemic patients. We won't stop until we eradicate blood shortage from India.
Want to Fund this Project?
Visit BitGiving.com here and support the cause.
Looking for funding?
If you have a social project that's high on innovation and impact, but running low on financial fuel, do write in to Nidhi Singh at nidhi@csrlive.in with your proposal, and we'll feature it on FUND MY PROJECT.