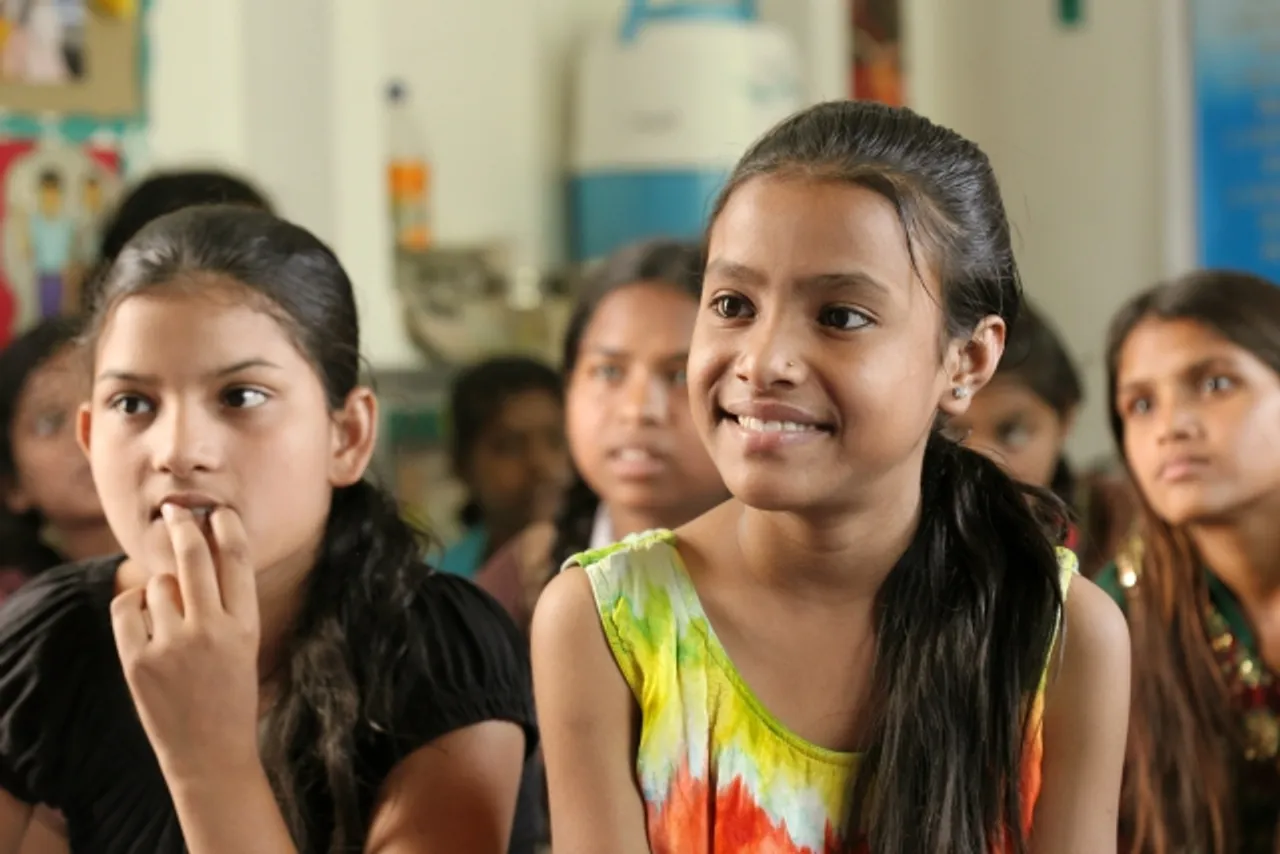 This case study shared by Plan India reveals how a strategic intervention, leveraging technology can go a long way in addressing welfare issues, fill up gaps in education and enable all round development of children with special needs.
After having accidentally fallen off the roof of her home in Delhi, Jhanavi suffered a traumatic brain injury that forever changed her life. The fall rendered her an invalid for many long months, and bereft of her most precious skill - her ability to read and write.
Heartbroken, she coped as best as she could. She took to staying home and helped her mother with chores, refusing to go to school for fear that she'd disappoint herself and her teachers. "The doctors told us that while she needed time to recover, her abilities may have been permanently impaired. This made her retreat even further into her shell", her father recalls.
Then one day, a young woman stopped by to speak with Jhanvi and her family. She was a learning facilitator at a recently established Digital Learning Centre supported by Plan India and Ericsson.
There, she said, Jhanvi could be among friends and catch up at her own pace, on all the learning she'd missed. What's more, she could do this in the comfort of her own backyard. The Centre was designed such that the girls in the neighbourhood could visit without worrying for their safety and traveling long distances. Jhanvi would have a chance to build her own future, armed with an education. It took a bit of convincing, but she eventually relented and there was no looking back.
"The first time I went to the Centre, I was so nervous I thought everyone could hear my heart pounding through my chest! What would the others say? But then I go in and there's this sea of smiling faces in front of me and on screen!"
What Jhanvi saw was a class in session, with over 500 girls across Delhi and the National Capital Region, simulcast using cutting edge technology provided by Ericsson. The interactive learning modules being utilised were specially developed for the centres by Plan India (across multiple grades, on core subjects such as science, math and the English language).
It's only been six months since that fateful visit, but Jhanvi is slowly going back to her old self. She attends class regularly, is the first to share her thoughts and encourages everybody to come and learn - including her mother, whom she has brought to the Centre numerous times. Not only has she learned to read and write again, she's also back to sharing whatever she learns with the other kids in her neighbourhood.
"I want to be the best school teacher there ever lived", she says, smiling widely.
Plan India, a member of Plan International Federation, is a nationally registered independent child development organisation committed to creating a lasting impact in the lives of vulnerable and excluded children, their families and communities. For over 35 years, Plan India and its partners have improved the lives of millions of children by providing them access to protection, basic education, proper healthcare, a healthy environment, livelihood opportunities and participation in decisions which affect their lives.