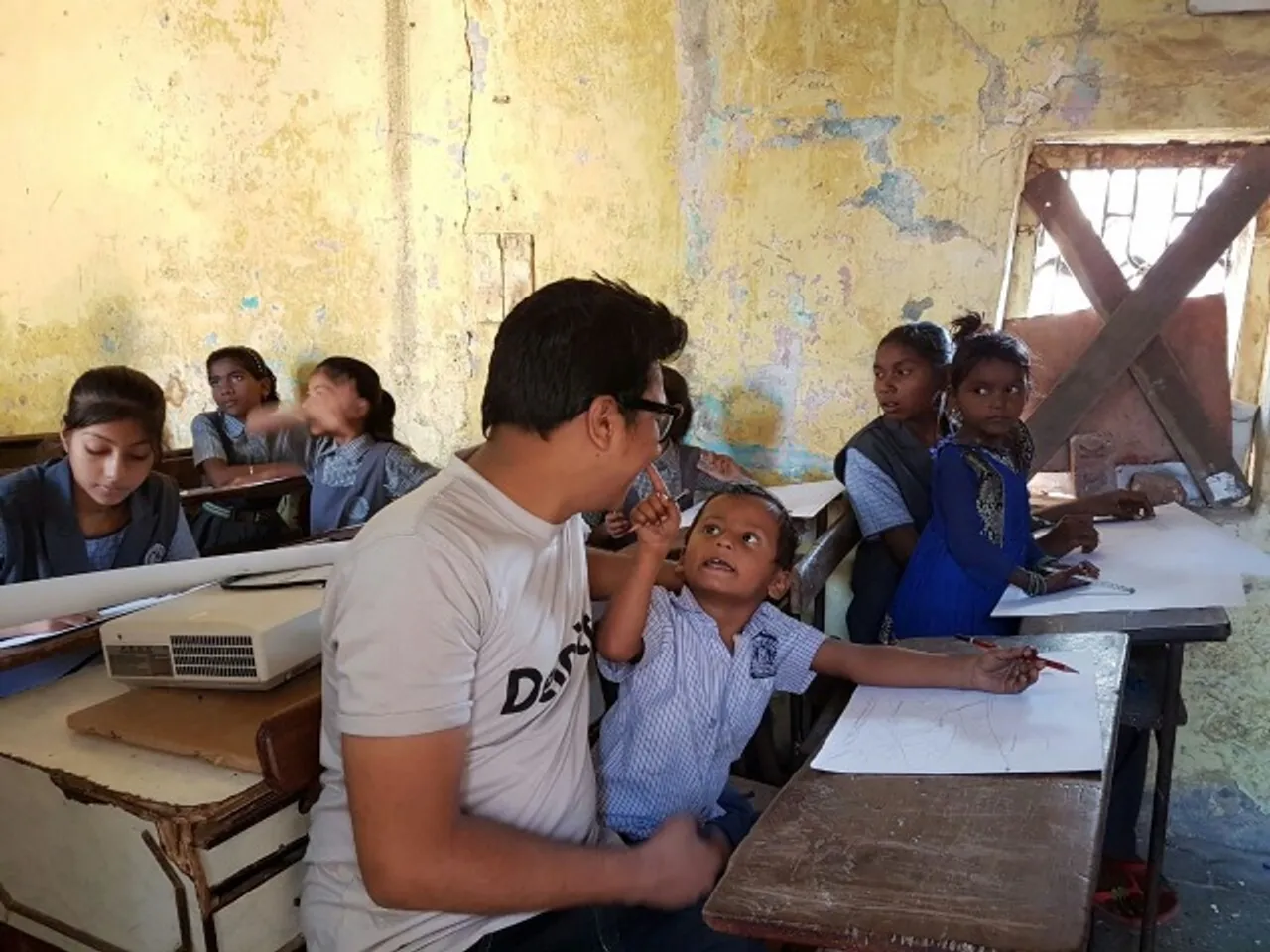 Mumbai (November 25, 2016): Deloitte commemorated its 14th annual Impact Day, the organization's year-round commitment to community investment in India. Impact Day is a dedicated day for Deloitte professionals to offer skills-based volunteering to not-for-profit organizations, sharing knowledge and expertise to create meaningful impact in the community.
Adopting a multi-pronged cradle-to-college approach, Deloitte is focused on addressing education and employability concerns from the grassroots up, in India. Alarming statistics and data illustrates how the low quality of education, high dropout rates and lack of employable skills currently impede the rate of advancement in the area of education in India. The organization's innovative 360 degree approach includes empowering new mothers with knowledge of new-born care, supporting pre-school children and their families, ensuring children stay in school through remedial classes and bridge schools or anganwadis, helping them graduate successfully, and finally preparing young adults for their transition into the workforce.
"Impact Day is a visible means through which Deloitte demonstrates its contribution to the society. Community is our business and over the past 14 years in India, the organization has been investing in the society through several projects, primarily in the area of education and skill building, healthcare and sanitation, environment sustainability, and empowerment. We believe that every organization has the social responsibility to give back to the society, what it takes. Impact Day is Deloitte's way to volunteer the time and expertise of its professional, towards the socio-economic development of India," said S.V. Nathan, Partner and Chief Talent Officer, Deloitte India.
This year in Mumbai, Deloitte is also collaborating with the International Justice Mission. It has established counselling rooms and is providing vocational skills training for the rehabilitation of human trafficking survivors.
The organization has teamed up with Teach for India and contributing at 12 sites in the areas of education and awareness for children from the lower strata of society.
"Our legacy is defined by what we do for our communities, which have given us so much over the years. This is why we proactively seek out projects where we invest our industry knowledge and professional expertise to address strategic, operational and financial challenges. This helps us shape the future for these communities and truly make an impact that matters," said Bruce Stewart, Principal, Deloitte LLP.
Deloitte professionals across the country are participating in 175 different projects focusing on education and skill building, healthcare and sanitation, environmental sustainability and empowerment.