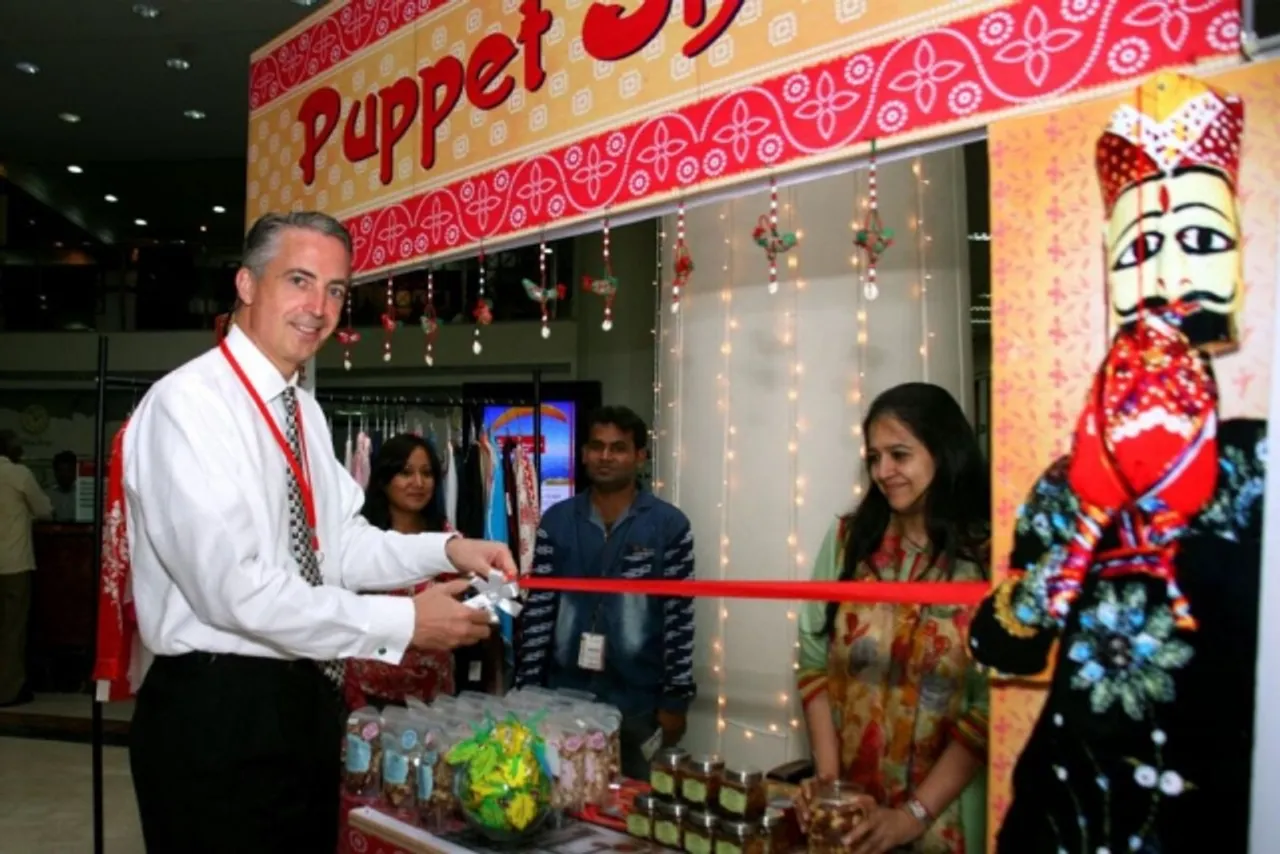 HSBC's Helping Hands Mela, (2-9 November 2015) is an annual event where HSBC invites local NGOs to come to its branches across the country and display their products, and arts and craft designs. It gives NGOs and communities an opportunity to sell their products at HSBC locations to customers as well as the general public. The proceeds of the sale go towards supporting a charitable cause in communities where the NGOs have a presence.
This is  the fifteenth year of the Mela and over 100 NGOs will be participating with community work profiles ranging from childwelfare, tribal development, welfare of the physically and mentally challenged, rural development and arts and crafts development. 47 HSBC branches across 25 cities of Ahmedabad, Bangalore, Chandigarh, Chennai, Coimbatore, Gurgaon, Hyderabad, Indore, Jaipur, Jodhpur, Kochi, Kolkata, Lucknow, Mumbai, Mysore, Nagpur, Noida, New Delhi, Nasik, Patna, Pune, Raipur, Trivandrum,Thane and Visakhapatnam will be participating in the Mela.
The HSBC Helping Hands Mela also provides an opportunity for HSBC employees to interact closely with NGOs and understand the issues facing the communities around them. HSBC in its role as a responsible corporate citizen has been working in the areas of:
Education and Financial Inclusion: HSBC supports education of children from underprivileged communities, life skills training for disadvantaged youth, financial literacy and entrepreneurship capacity building for rural women in disadvantaged communities.
Environment and Climate Change: HSBCs supports climate change mitigation and adaptation, ecosystem conservation and climate change awareness. They also work to identify business opportunities that have an environmental or social dimension with a focus on energy, water and microfinance.
Press Release Source: