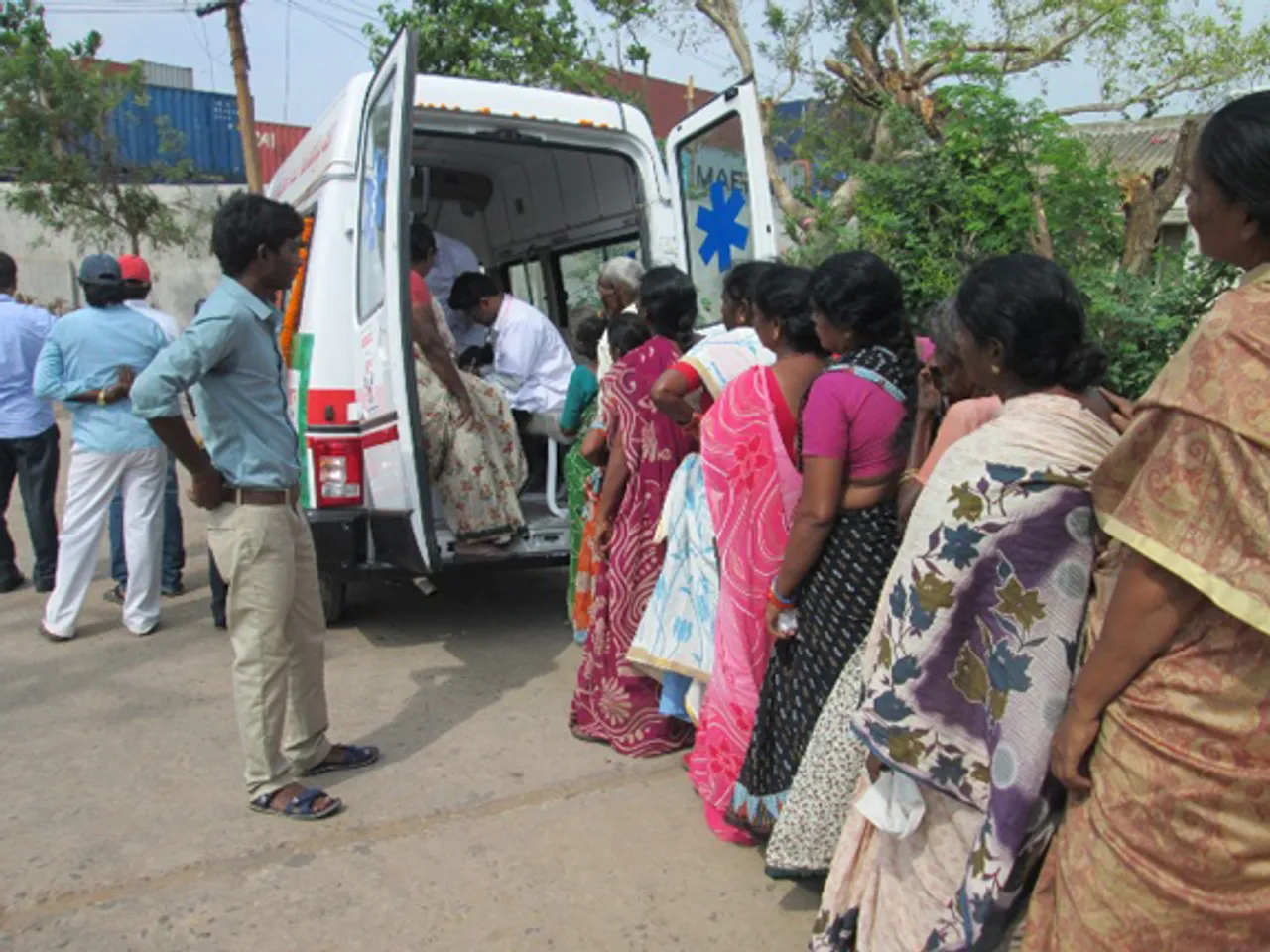 WOCKHARDT Foundation reached a milestone achievement of adding the 100th Mobile 1000 health van, to its rapidly expanding healthcare services. The latest van will ply in Vaijapur village in Aurangabad. Launched in 2007, Wockhardt Foundation's ISO 9001:2008 approved Mobile 1000 programme has been successfully administering high quality, free, primary healthcare services to growing number of rural areas across India.
So far, it has benefitted about 1,36,78,633 (13.67 million) people from a total of 1560 villages in 15 states across India. The first Mobile 1000 van was launched in Mumbai in 2007, and has since then grown to 12 vans. These health vans cover the areas of Chembur, Govandi, Vikhroli, Bharat Nagar, Byculla, South Mumbai and has benefitted 2,90,543 rural and slum people till December 2014. In the state of Maharashtra, about 13 Mobile 1000 health vans have benefitted a total of 3,29,536 people till December 2014 from 153 villages/rural areas of Nasik, Aurangabad, Mumbai, Raigad and Vaijapur.
 Dr. Huz (Dr. Huzaifa Khorakiwala), Trustee and CEO – Wockhardt Foundation, said, "Tackling the national concern of dearth of rural healthcare facilities is the need of the hour. According to the National Rural Health Mission, mobile health vans traversing in rural areas are the best solution to address this problem. In this regard, Wockhardt Foundation's Mobile 1000 health van is glad to provide quality, free, basic healthcare services to underprivileged people of Mumbai and Maharashtra. Today, is a proud moment for our Mobile 1000 programme as it achieves a milestone of 100 mobile health vans. We thank all our partners and sponsors for helping us achieve this milestone. Mobile 1000 plans to partner with various corporates and PSUs to expand healthcare services to many more slums in and around Mumbai as well as rural areas of Maharashtra."
The existing sponsors for Mobile 1000 health van in Mumbai are Rashtriya Chemical Fertilizers (RCF) Wockhardt Hospitals and Tata Power.  Sponsors for rest of Maharashtra are HPCL, Vaijapur Merchants Co-Op Bank, Allana, Wockhardt Hospitals, Welspun and Tata Power.