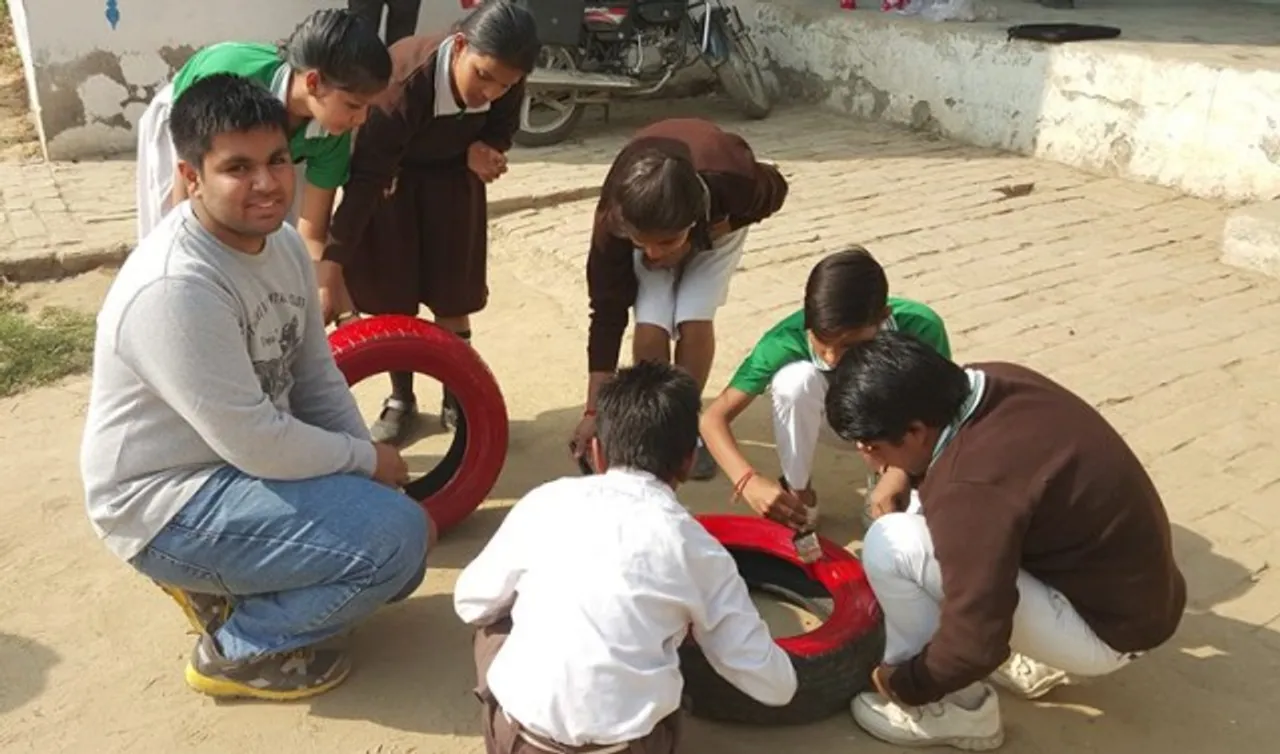 Noida, UP: During the month of December, 2016, Voiceless India conducted a series of workshops with students between the ages of 11 and 13 on environmental sustainability. The workshops took place in Diamond Valley school in Gehja Village, Noida, on the 3rd, 10th, 17th and 24th of December 2016.
The Voiceless India Campaign was founded by Ankit Puri, a high school student and is run by a team of high school students who want to make a difference by spreading awareness about animal cruelty and environmental degradation on our planet.
Team Voiceless India believes that conducting workshops for young students is an effective way to tell them about important environmental issues and helps sensitize them.
On the first day Head of Operations at Voiceless India, Gurbani Singh and Founder, Ankit Puri conducted a 'recycling' activity using old tyres to make seats; on the second day the students were told about sustainable development and were asked to create artworks to show the basics of sustainable development which can be used in urban planning; on the third day they conducted a workshop on animal welfare, informing students of the basics of animals rights, hoping to make them compassionate through storytelling and various activities; on the fourth and final day the students were given a recap of the previous three workshops and were given prizes as appreciation for their creative abilities. Approximately 70 students attended on each of the days and have taken a lot from these workshops, in terms of knowledge about environmental sustainability as well as animal welfare.