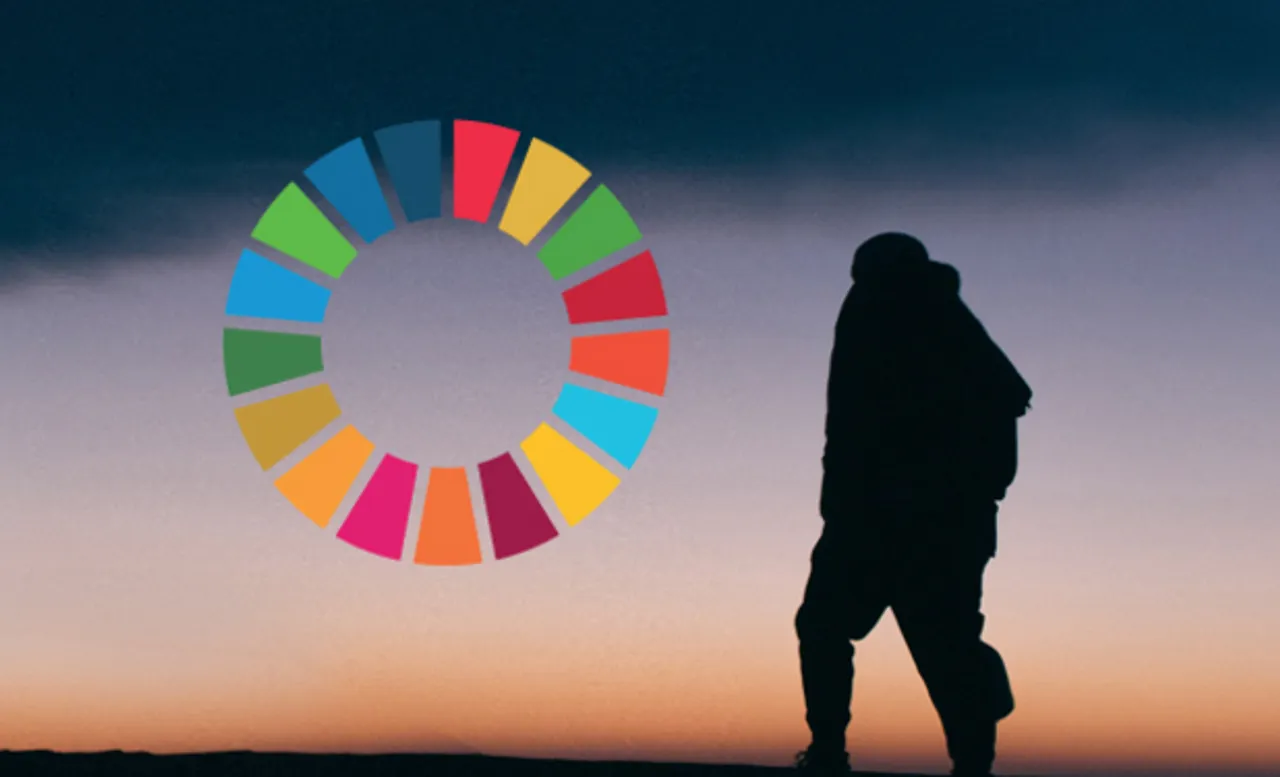 "Time is of the essence," urged Lise Kingo, CEO and Executive Director of the United Nations Global Compact, to an audience of more than 300 local and global leaders from business, finance, civil society, Government and the UN, at the conclusion of the UN Global Compact two-day event, Making Global Goals Local Businesses – India, in New Delhi recently. The closing of the meeting focused on the opportunities for driving transformational change and using breakthrough innovation to achieve the UN Sustainable Development Goals (SDGs).
"The first movers to align their businesses with the Global Goals will have a five-to-fifteen year advantage on this sustainable playing field, and the best minds from the world of sustainability are coming together with those at the forefront of innovation to generate disruptive technologies," said Kingo. "We are seeing how new breakthrough technologies in a range of fields are enabling the type and scale of change needed to meet the Global Goals."
The two-day event brought together local and global leaders to focus on how, through bold innovation, businesses can create solutions to address the challenges of sustainable development, advance responsible business practices and tap into new opportunities found within the SDGs.
An objective of this event was to facilitate a multi-sectoral dialogue to contribute to the development of the UN Global Compact's new suite of Action Platforms, launched this year with partners from business, civil society, Government, academia and the UN. These Action Platforms seek to promote responsible business activities and fill emerging gaps in meeting the Global Goals. Participants representing all sectors actively engaged in breakout sessions to generate new ideas and shape these platforms going forward, for example on breakthrough innovation, impact reporting, humanitarian action and peace, sustainable finance, low-carbon development, inclusion, decent work and sustainable living.
During the event, the Business and Sustainable Development Commission released its Better Business, Better World - India country report.
Elaborating on key highlights from the report, Lise Kingo noted:
"The SDGs offer a compelling growth strategy, opening up at least US$1 trillion of market opportunity for the private sector in India. This is out of a total global value of US$12 trillion that could be unlocked by sustainable business models in four key areas: food and agriculture, energy, cities and health.
Over 72 million new jobs could be created in India by 2030. One market hot spot alone — low-income food markets — could create around 11 million of these jobs.
Indian business leaders are already using innovative technology and business models to enter Global Goals-related markets."
Participants and speakers also advocated for a holistic approach to SDG leadership, empathizing both the opportunities and responsibilities presented by the SDG agenda. They discussed their company's efforts to align with the Ten Principles of the UN Global Compact, which ask businesses to meet fundamental responsibilities in the areas of human rights, labour, environment and anti-corruption. Throughout the breakout sessions, "do no harm" practices and collective action initiatives were common topics, from corporate water stewardship, to anti-corruption, to financing education for girls.
A Special Partner Session co-hosted by the UN Global Compact, Carbon Disclosure Project (CDP), World Resources Institute (WRI), and World Wildlife Fund (WWF) present insights on the Science-Based Targets initiative, making the business case for companies in India to set science-based targets and helping them specify how much and how quickly they need to reduce their greenhouse gas emissions.
Looking to future and the next steps on the journey to 2030, Lise Kingo announced the launch of the search for the 2017 class of SDG Pioneers, seeking out individuals who are taking bold actions for the SDGs. She called on individuals to submit their story to the UN Global Compact by 26 May 2017.
The event adjourned with a call to action to business leaders in India and all over the world to spread the global movement for responsible and sustainable business and to make the SDGs and 2030 Agenda a mainstream business agenda. "Let's build our movement and keep the momentum," concluded Lise Kingo. Businesses working together with civil society and Governments can create a more peaceful, just and prosperous society, leaving no one behind.
A full agenda for the forum can be found here. A list of distinguished speakers can be found here.
Source: