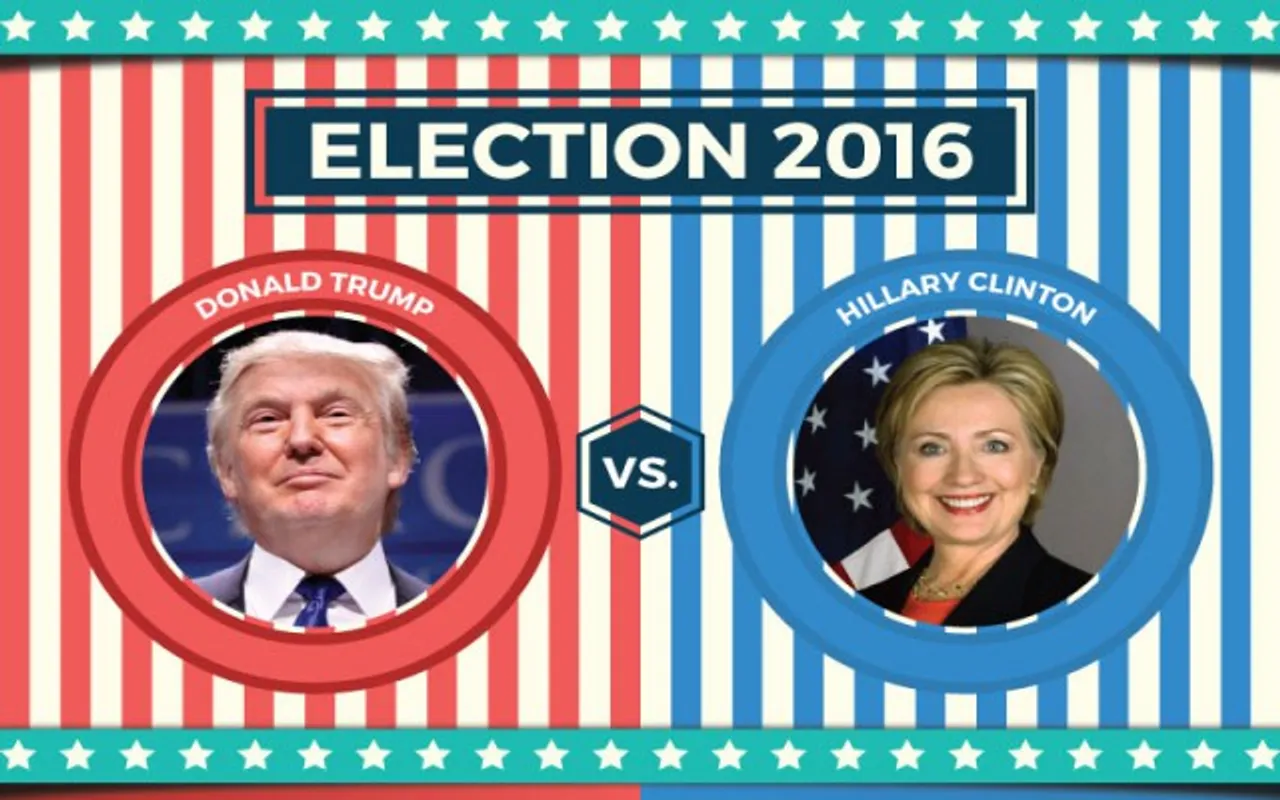 CSRlive World: Pointing out the alarming lack of collaborative spirit in the sustainability reporting landscape, CSR & Sustainability expert Elaine Cohen shares why a respectful, collaborative, constructive coexistence of both GRI and SASB would be advantageous for financial markets.
Topical as ever on the CSR Reporting Blog, although usually not party-political, I was struck by some of the similarities in the current U.S. Presidential Election and the sustainability standards reporting landscape. In fact, we might liken the Trump-Clinton adversarial position to the SASB-GRI position, where the stakes have just been raised with the official publication of the GRI Standards.  
GRI was created as the voice of the people in 1999 to support the inevitable need of wide groups of stakeholders for increasing transparency about business practices and corporate accountability. Over the years, GRI has remained steadfastly true to its multi-stakeholder process (sometimes, sadly, at the expense of speed and flexibility) and continues to deliver the only broad set of globally applicable standards for sustainability reporting available today. With the vast majority of reporting companies using GRI guidelines, and, I expect, an equally vast majority planning to transition to the GRI Standards in the next reporting cycle, GRI's voice has been a dominant one on the sustainability landscape for many years. Unfazed by the absence of a CEO in this current period, the mission goes beyond individual interests, and the Standards promise to elevate GRI's position in the global debate - especially in the political arena where governments make decisions and regulators earn their bread. The voice of GRI is the voice of how business affects us. Often, the actions of business affect our bank accounts, but for most of us, they affect the quality of our environment, the values we hold dear and the way we live happy, productive lives. (Cue: violins).
SASB was created in 2011 with a different purpose. Distilled into one sentence, that purpose (as I interpret it) is to help people who have more money make more money with sustainability in mind. SASB states its vision and mission as: "The Sustainability Accounting Standards Board sets industry-specific standards for corporate sustainability disclosure, with a view towards ensuring that disclosure is material, comparable, and decision-useful for investors." This is how it's portrayed in a video screenshot on the SASB website:
Helping investors make more money in itself is nothing to be ashamed of. SASB's approach has been to split the business of corporations into different sectors, and develop a comprehensive range of standards, focusing on the mostly sector-specific sustainability-related issues that affect the financial valuations of companies for investors. SASB has had an amazing crazy-busy time, consulting with corporations and investors and pulling together sustainability accounting standards across 79 industries in 10 sectors. The full set was published in March 2016. It's been a mammoth job and the outputs are very clear. At the center of SASB's raison d'être has always been that existing sustainability reporting is rubbish for investors. Sure, I don't recall SASB ever using the word rubbish, but that's how I understand it. For example, in a letter from
SASB to the United States Securities and Exchange Commission in July 2016
, SASB refers to Sustainability Reports as "
glossy, attractive publications, often developed in consultation with a company's marketing department or a public relations firm that describe a company's achievements with respect to environmental, social, governance, and related matters
"
and
"
sustainability reports generally include information that is immaterial for purposes of investment decision-making. These reports tended to make the reporting company look as good as possible to stakeholders other than investors
"
and
"
Standalone sustainability reports are often prepared by corporate communications departments or public relations firms. They tend to be positively biased and do not provide investors with a true and fair representation of performance on material risks....This practice of producing a glowing sustainability report is known as "greenwashing".
" No doubt then, that investors don't think much of sustainability reporting, according to SASB. SASB goes further in its public comments to
GRI during the Exposure Draft Period of the GRI Standards
, submitting a 4-page letter, which includes the paragraph:
"Perhaps GRI is better placed in providing a forum for stakeholders to voice their concerns and ideas"? Seriously? After 17 years of driving the sustainability conversation by creating reporting frameworks that have been adopted and recognized as best practice by thousands of organizations globally, the suggestion is that GRI backs off and runs a chat-club while SASB's largely untried and untested Standards become the SEC endorsed/mandated reporting tool for a small pool of U.S. public corporations? That's a bit off in my book. It made me think of the adversarial positions we are currently witnessing in the U.S. Presidential Election. In politics, for you to win, someone has to lose.
Portraying GRI as a virtually useless initiative that's encouraging companies to greenwash, and the thousands of sustainability reporters around the world as creators of imbalanced marketing blurb to make them look good is a distortion. SASB wants to be the recognized standard that the U.S. SEC endorses.  The
above-mentioned letter to the SEC concludes
: "
Because of SASB's approach, with its emphasis on due process and adherence to U.S. securities law, we believe it would be appropriate for the SEC to acknowledge SASB standards, once they become final, as an acceptable framework for companies to use in their mandatory filings to comply with Regulation S-K in a cost-effective and decision-useful manner."
Now that GRI is a formal Standard, and not just a framework
,
SASB has real competition.
Even before the GRI Standards were published, the GRI reporting guidelines (specifically G4) were used widely in
both
non-financial AND financial reporting. For example, using
CaspianTM
powered by Datamaran
TM
, eRevalue's brilliant corporate disclosure research tool
, covering more than 44,000 corporate reports, it took me just a split second to discover that GRI was referenced 733 times in 2016 in
financial
reports and SEC filings, whereas, in this same period SASB was referenced just 18 times. That's in addition to the >800 non-financial (sustainability) reports that reference GRI, versus 51 non-financial reports that reference SASB. (Interestingly, SASB may be becoming a tool that's used more in non-financial reporting than for financial reporting. Oops!)  Of the 18 financial reports published in 2016 that reference SASB, only one actually reports against the sector indicators according to the relevant SASB Standard. All the others mention SASB once - in reference to the frameworks and guidance used in the preparation of a materiality matrix. Of these 18 financial reports, 14 include a full GRI G4 report with a Content Index, or refer to a standalone G4 report in addition to the financial report. The remaining four companies mention GRI as a guidance framework for the materiality assessment.  
Now, let's be clear. SASB has a very legitimate and useful agenda. Make sustainability disclosure more relevant and useful for the U.S. financial markets. Address the very specific information needs of investors. Help the financial markets enhance value creation. Efficiency. Comparability. Clarity. Focus. Sector-specific. It's all good. But as good as SASB is, SASB is not better by telling GRI to go and sulk in a corner because GRI has a different definition of materiality or because proper use of the GRI framework is evolving rather than perfect. Sure, GRI-based reporting is fraught with issues of quality, good news rather than balanced news, and omissions. I have been a constant voice of the reporting quality mantra. It's true that some Sustainability Reports are glossy brochures. That's not to say the framework doesn't add value. GRI has been used tens of thousands of times over tens of years in hundreds of countries. How many times have the SASB standards been used in practice? How is the quality of adherence to the SASB Standards assessed? How many investors used SASB based disclosures and found them to be relevant to their investment decisions?
What's the prognosis about how investors will actually use the information reported according to SASB Standards, if they are ever used by more than a couple of corporations? In my work of more than 10 years as a sustainability reporting consultant, I know first-hand the tough deliberations that go into sustainability reporting and the processes companies go through to make quality and meaningful disclosure. I witness a genuine intent to present good and relevant information for stakeholders. I believe the reports of today are much more balanced than those of some years ago. But there is obviously still some way to go.
Marjella Alma, CEO and co-Founder of eRevalue
, developer of a groundbreaking analytics platform for emerging ESG, regulatory and reputational risk assessment, is very much at home in this space. Marjella says: "
The collective push for disclosure on sustainability issues is impressive. Irrespective of the specific framework, there is growing evidence that companies are including non-financial issues into all kinds of reports, including 10-K's and Annual Reports. If you look at the issues, rather than the frameworks, you can see companies embracing the thought leadership and this push to more meaningful disclosure. GRI's work of the past 20 years is incredible; the global uptake including emerging markets, not just large multinationals, has made a big difference. The sector-specificity of SASB is a helpful addition. Ultimately, it's about helping companies understand 1. what issues are out there 2. manage them properly and 3. use the right metrics that reflect their business model. At eRevalue, we are making it much easier and much more efficient for companies to know what's on the radar and do something about it."
What alarms me about the sustainability reporting landscape is this lack of respect and collaborative spirit. It may be that investors have different needs than non-financial stakeholders. It may be that materiality in sustainability reporting is used differently than materiality in a U.S. regulatory framework. But that doesn't mean that respectful, collaborative, constructive coexistence of these two approaches for maximum benefit would not be advantageous for financial markets. Both GRI and SASB organizations together are spending around $15 million per year to advance this - our - agenda. Perhaps that money could be used more efficiently with a greater degree of synergy. Instead of telling GRI to back off, maybe there should be a serious discussion about how to jointly provide guidance that meets the needs of SEC regulatory filings, investors
and
other stakeholders. I am sure this is possible. SASB has done amazing work in articulating sustainability priorities by sector. This is GRI's Achilles Heel. GRI has done amazing work in creating a strong framework that has put disclosure on the map around the world. There is surely something SASB can learn from that. Do we, as stakeholders, need to live with either/or? Can't we have both, in good spirit? Which brings me back to the election. Only one candidate will win. One wins, one loses. It doesn't have to be that way in sustainability. But then, I never was a politician but will always be an optimist.
Elaine Cohen is a CSR consultant, Sustainability Reporter, HR Professional an Ice Cream Addict! Author of Understanding G4: the Concise guide to Next Generation Sustainability Reporting AND Sustainability Reporting for SMEs: Competitive Advantage Through Transparency AND CSR for HR: A necessary Partnership for Advancing Responsible Business Practices. You can follow her on Twitter @elainecohen