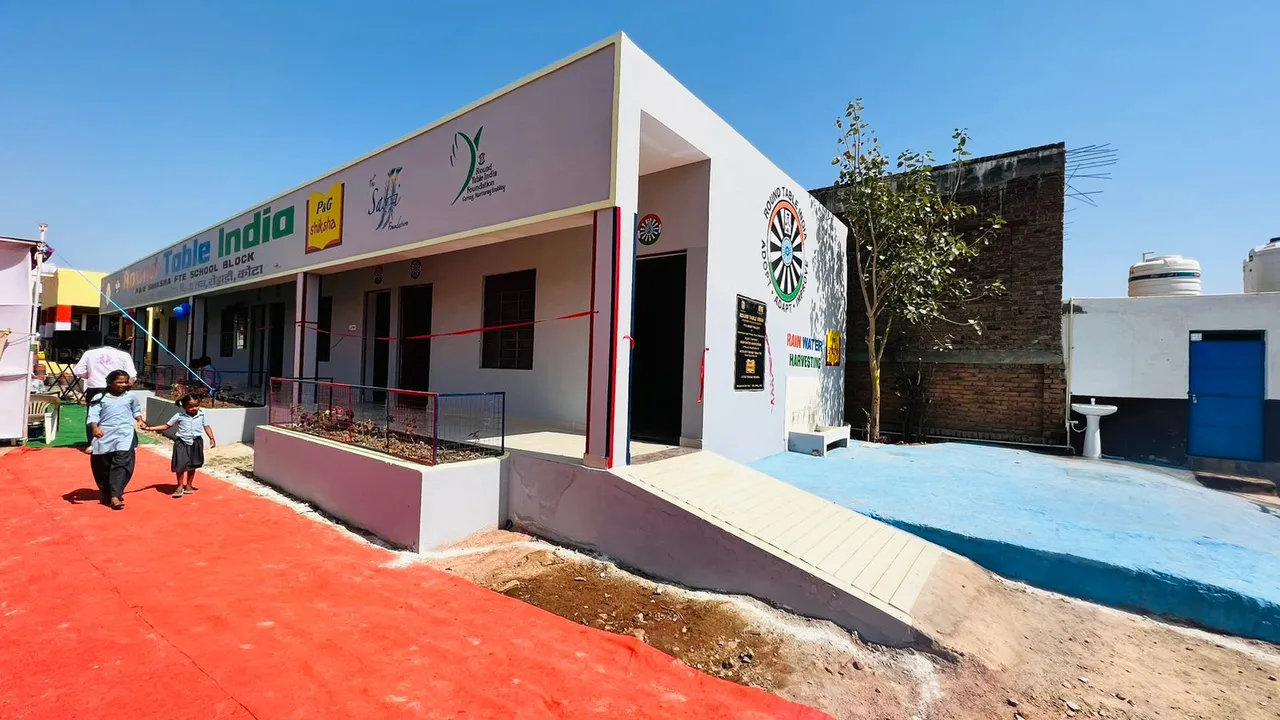 Following World Environment Day, P&G India – the maker of brands like Whisper and Vicks, announced that as part of its water conservation efforts in water-stressed regions in the country, the Company has installed rainwater harvesting (RWH) infrastructure at P&G Shiksha supported schools in nine cities. The initiative has been executed in partnership with Round Table India, across Kota, Ahmedabad, Jodhpur, Baddi, Udaipur, Bhopal, Chennai, Raipur, and Pondicherry.
With this, the rainwater harvesting infrastructures will cumulatively help preserve an estimated 10 lakh litres of water annually, which can then be used by the schools for non-potable purposes. By conserving rainwater, the initiative further aims to reduce dependency and usage of the municipal water supply by these school and help recharge the ground water table. In addition, the accessibility of rainwater harvesting infrastructure at schools is enabling the younger generation even in lesser privileged areas, to imbibe the basic understanding and need for sustainable practices from a young age. The initiative is in line with P&G's endeavour to contribute towards building a water positive future through sustainable practices and interventions.
P&G Shiksha is the flagship CSR program of P&G India, and through the rainwater harvesting initiative, the Company aims to amalgamate education and sustainability to ensure that the future generation inculcates sustainable practices right from an early age.
Pawan Verma, Head – Purchases and Environmental Sustainability, P&G India said, "At P&G, we recognize the importance of water conservation and its profound implications for sustainable development. One of the ways we want to work towards this, is by building transformative partnerships to help solve some of the world's most pressing global challenges where we can make the biggest difference. Therefore, in partnership with Round Table India, we are piloting a new approach where we are introducing rain water harvesting as a sustainable practice at Shiksha supported schools in water stressed basins.    This initiative not only ensures access to clean non-potable water for students but also instils a sense of environmental responsibility and empowers them to become future advocates for a sustainable world."
The initiative comes close behind the global water strategy that P&G announced recently. Through the strategy, the Company aims to reduce water usage in its operations, responding to water challenges through innovation and partnerships, and supporting projects in 18 water-stressed areas around the world. Among these, 5 such water-stressed areas are in India where P&G India aims to make a meaningful impact by restoring and revitalizing water resources for the benefit of the communities and the environment at large.
Disclaimer: This story has not been edited by CSRLive Staff and is auto-generated from news agency feeds |