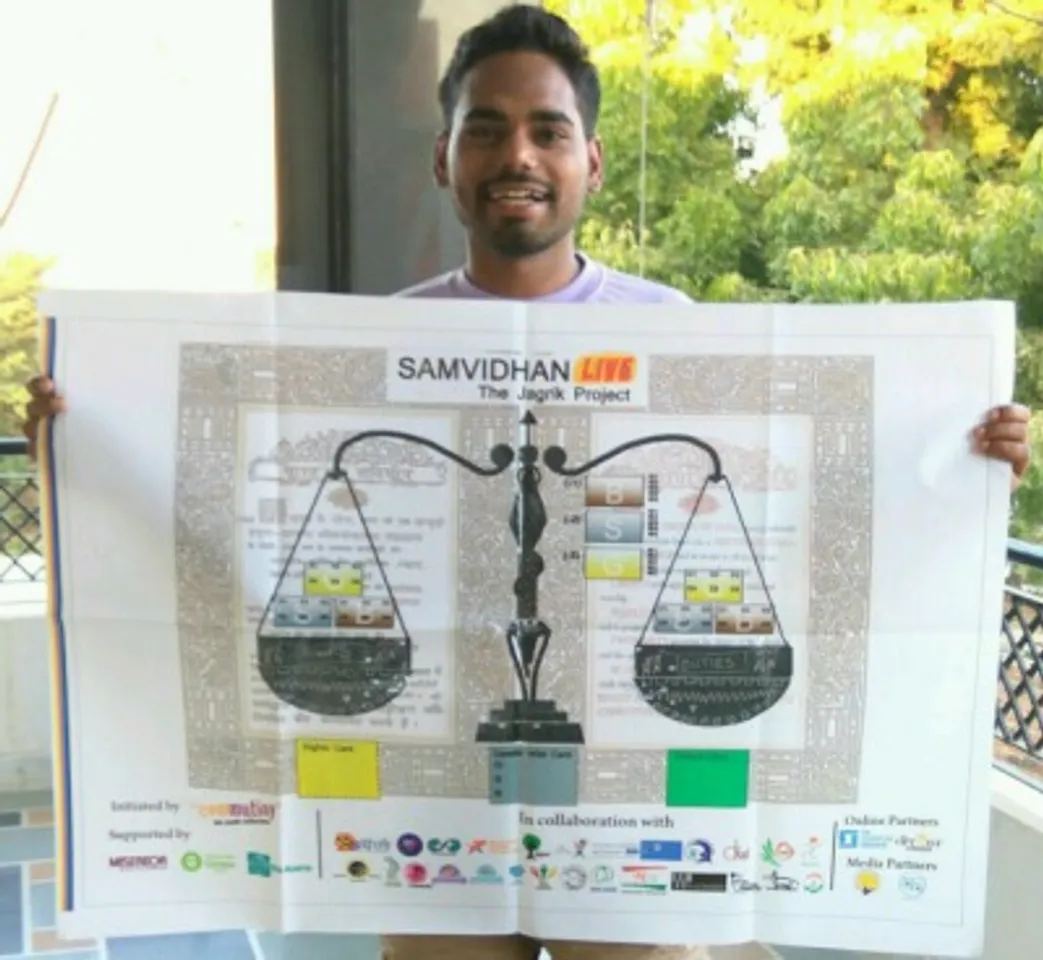 As part of ComMutiny–The Youth Collective's latest public initiative, Samvidhan LIVE - The Jagrik Project young people will be invited to engage with, live the Constitution of India and experience their rights and duties in an experiential game format.  Over 500 young passionate youth will work in teams of two <250 pairs> across India. Each duo will during their program journey of 5 weeks, learn and discover their fundamental rights, perform duties and truly live the Constitution framework.
The project aims to build young people's capacities for meeting this challenge as they refl-act (reflect+act) in the real world. Through this public initiative, ComMutiny-The Youth Collective wants young people to experience how the rights and duties in our constitution are being lived, and report back their experiences to the rest of the world.
In a unique game format, each 'Jagrik'/team member will be paired with another Jagrik from a different background to embark on a 5 week long journey to discover their dreams, values, find out about their responsibilities and perform several duties/tasks to explore their inside-out youth leadership, complete challenges that will test them both emotionally and physically. At a regional level, the teams will be recognized for their efforts at an event. The top 5 teams from across India will receive prizes and be invited to an event in Delhi. The Jagriks will be between 18-30 years and ably supported by mentors that include youth workers, activists, civil society representatives, policy makers, media practitioners etc.
The Jagriks will reach out to approx. 7,000 people directly through community interactions, Common Action Day events hosted across over 20 regions across India where the activity will be executed. The survey reports compiled from across the regions will be compiled into a Constitutional Report Card to share with policy makers and media, as part of a National Culmination Event on January 2017.