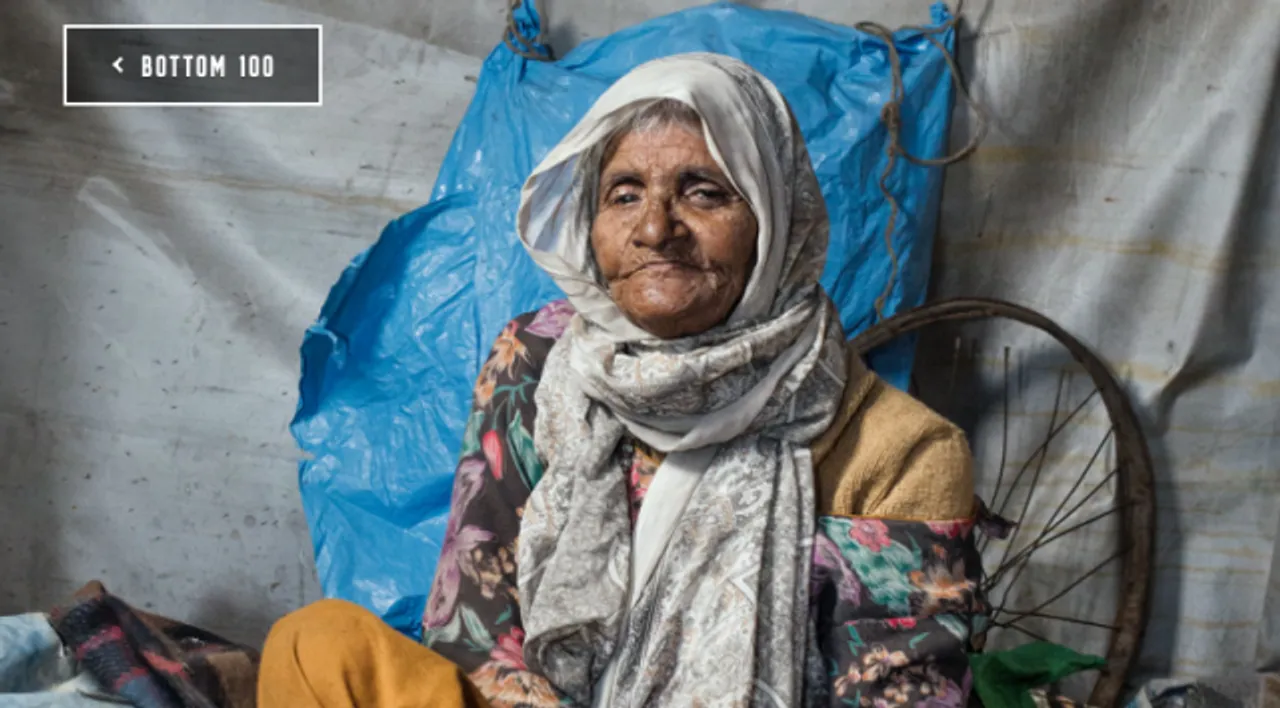 Bottom 100, an international campaign, aimed at raising awareness of the issue of global poverty has been launched recently by Havas for international not-for-profit organisation, Fund for Peace. In a world-first, The Bottom 100 is a look at the other end of global 'rich lists', revealing the faces and stories of one hundred of the world's poorest individuals from around the world.
Through the powerful content featured within the Bottom 100, Havas and Fund for Peace are working to create a greater platform for lobbying of Governments, businesses and influential organisations to provoke greater worldwide action to combat global poverty.
While 'Rich Lists' detail the wealthiest individuals, their assets, investments and net worth, The Bottom 100 highlights individuals and their families facing extreme poverty caused by war, ethnic, religious, or social persecution, climate change or forced displacement. Many within The Bottom 100 have been forced to flee their homes and countries, leaving behind everything they own and any security for their future.
To launch the digital platform www.bottomhundred.org, Havas, with support from Red Agency and Havas Media across its international network, have created a campaign which will run through OOH, experiential, digital and PR.
Stuart Turner and Seamus Higgins, Joint Executive Creative Directors at Havas Sydney said: "We are incredibly proud to be launching the Bottom 100. It's been a huge team effort over 2 years to make this happen across the global Havas network and through support from strategic partners including Finch and Cream. Our combined capabilities have enabled us to give a voice to these 100 people who represent millions living in similar circumstances around the world. Our hope is that this campaign helps people see through the faceless crowds and look at the individuals and their struggles for a better life for themselves and their families."
The Fund For Peace's Bottom 100 took almost two years to complete with interviews taking place across five continents, covering 23 different nationalities and many more ethnicities and languages. While all of these stories feature struggle and suffering, they also tell a story of resilience, perseverance, and courage in the face of extraordinary challenges.
The new initiative forms part of the FFP's commitment to promote sustainable security for those living in debilitating poverty, and has been launched in response to the current global migrant crisis.
J.J. Messner, Executive Director at Fund For Peace said: "When the world talks about rich lists, the focus is always at the top. But there is a lack of knowledge and understanding about those at the other end of the spectrum. We believe the more people hear stories like these, the less common they will become. The stories of these 100 people are just as important as those at the top and deserve to be heard. We encourage everyone to take a stand on behalf of the people featured in the Bottom 100 – and the millions facing the same struggles. It's time to take a stand and make clear that poverty alleviation is a high priority for us all."
To see the faces and names behind The Bottom 100 online and support the cause, visit http://bottomhundred.org.
Source: 
GoodCrowd.info
as part of CSRlive's collaboration with
Your Mark On The World