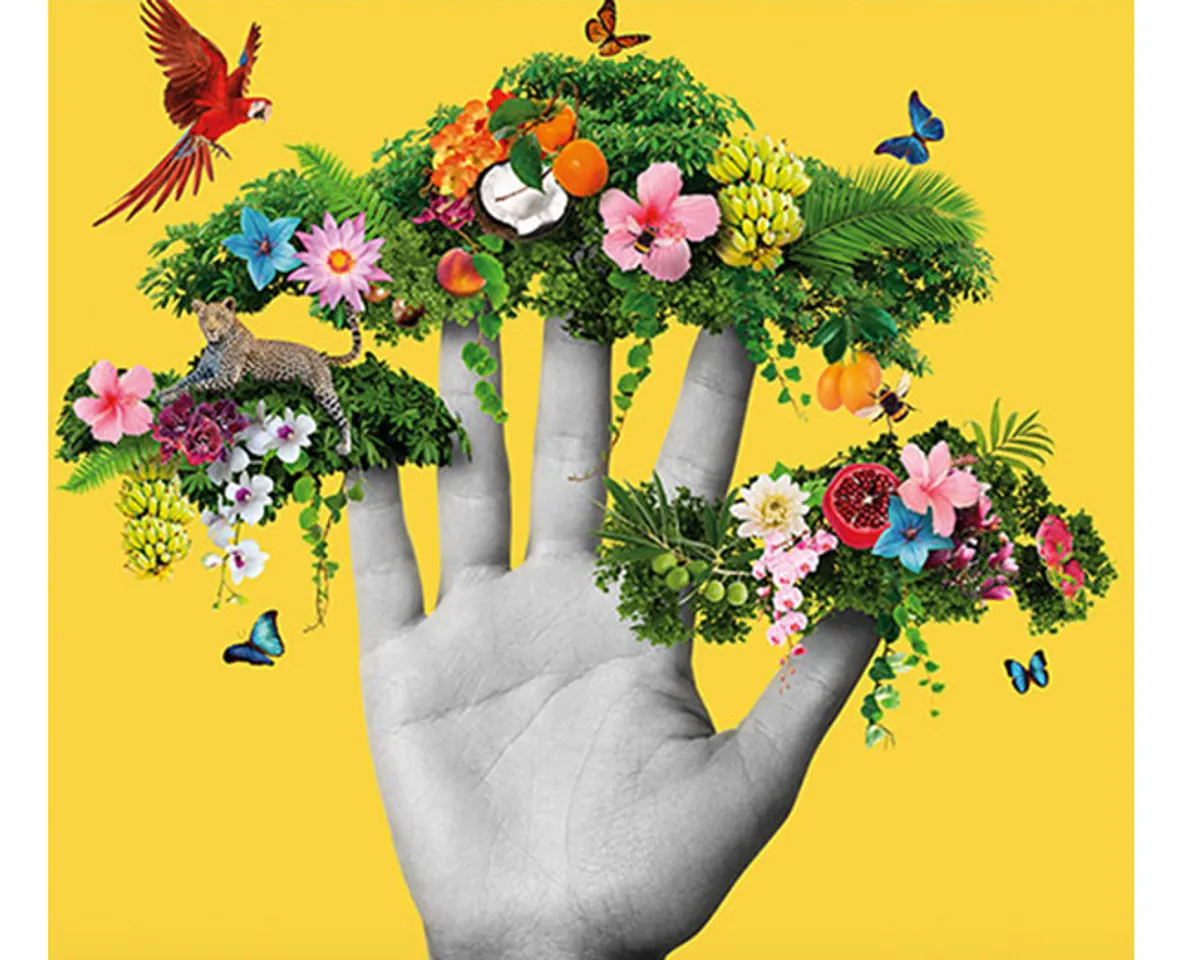 As it turns forty, The Body Shop has unveiled a new global CSR strategy underpinning all aspects of company operation. The new Commitment aims to define the next stage of development of The Body Shop business.
The Commitment entitled Enrich Not Exploit™ involves an extensive programme of global activity & measurable targets that touches all areas of the business, to be delivered by 2020 - which will support The Body Shop in its aim to be the world's most ethical and sustainable global business.
Jeremy Schwartz, Chairman and CEO, The Body Shop, said: "The Body Shop courageously pioneered new ways of thinking, acting and speaking out as a company. Our ground-breaking campaigns were ahead of their time and changed laws on animal testing, domestic violence and human trafficking. We were the first in beauty to use community trade and we still have the strongest programme in the industry. We are small, but we lead. Today for all of us, the greatest challenges lie ahead and The Body Shop's 40thanniversary is the perfect time to reassert our aim for leadership in ethical business. For us, being truly sustainable means shaping our business to work in line with the planet's natural systems so they can replenish and restore themselves. With our Commitment we're challenging ourselves to go further than we've ever gone before to make a real, sustainable and positive difference. We have set ourselves a significant goal to be the world's most ethical and truly sustainable global business."
The Commitment has been designed to enable The Body Shop to protect & nurture the environment and society across every part of its business: ingredients, products, packaging, stores, employees, suppliers and campaigns. Under each of The Commitment's three pillars: enrich our people, enrich our products and enrich our planet, The Body Shop has specific, measurable targets by 2020 that will make the business accountable for delivery.
Jeremy Schwartz added: "The Body Shop can be both a force for good and a successful, profitable business. Forty years ago Anita Roddick set out a challenge for The Body Shop to tackle the big issues of her time. We're now tackling the big issues of today. We want our Enrich Not Exploit™ Commitment to inspire a new generation of customers, supporters and especially millennials who truly care about how a company operates. Re-establishing The Body Shop as a leader will come from delivering our ambitious aim to be the world's most ethical and truly sustainable global business."
Chris Davis, International CSR and Campaigns Director, The Body Shop, said: "We have set ourselves ambitious, inspiring and measurable targets for our commitment. We are developing new practices to enrich the planet in which we operate whilst helping our company grow and prosper. Our new Commitment combines all the experience and knowledge of our expert people with new advances in science and technology."
"It means understanding how our business is contributing to our existence on the planet, understanding what we need to change to contribute to a sustainable future by working backwards from a visionary end point to the here and now and asking ourselves what comes next. We'll continue to work in partnership with suppliers, NGOs, academics, governments and other businesses to deliver the innovation and changes needed to make our ambitions a reality."
The Body Shop has also inspired and helped its parent company, L'Oréal, make significant progress in sustainability and, in particular, in Community Trade. The Commitment contributes to and enhances L'Oréal's sustainability framework, Sharing Beauty with All. The Body Shop's specific addition to the framework is called Retailing Sustainably.
For more details about The Body's Shop's Commitment visit www.thebodyshop-usa.com/change.