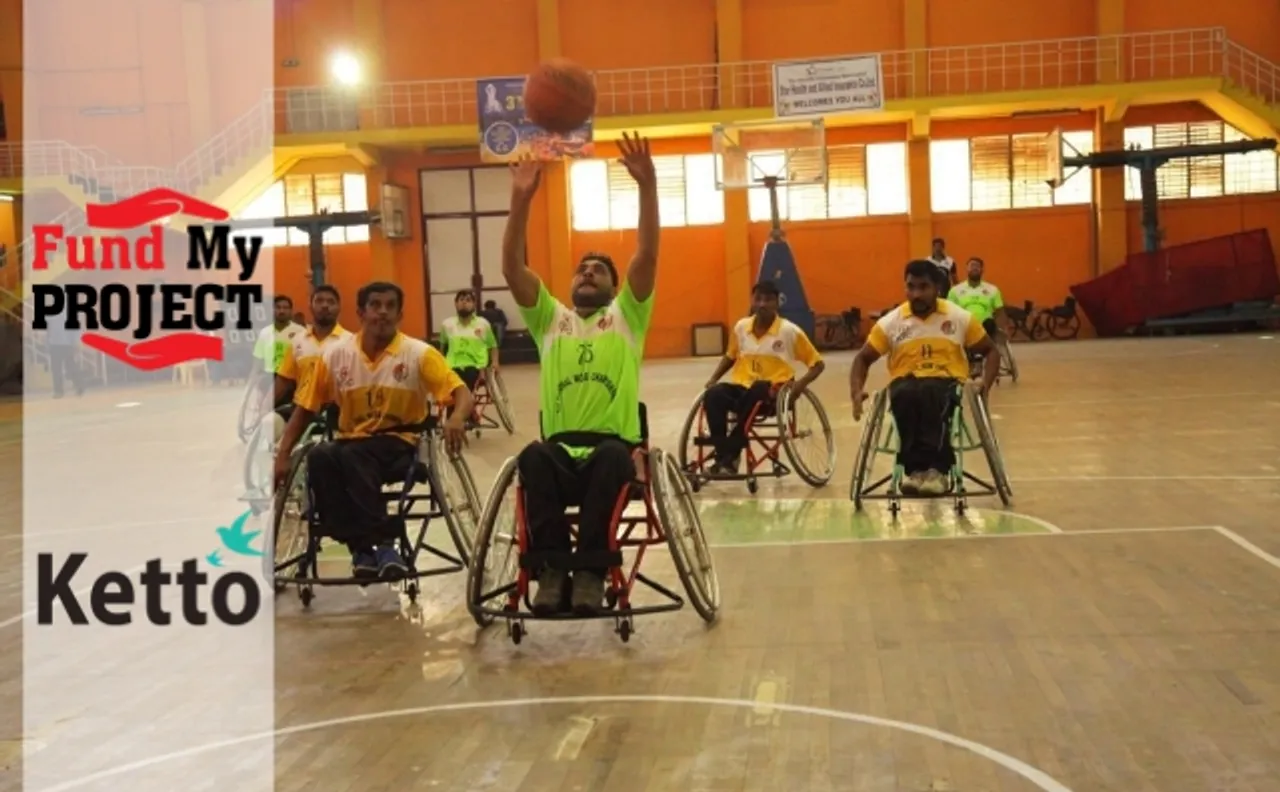 Here's how your CSR funding can make our country proud by sending the International Wheel Chair Basketball men's team to Indonesia for international tournament.
This cause is featured on Fund My Project as part of CSRlive.in's collaboration with Ketto.org
Project by: Wheelchair Basketball Federation of India WBFI & Motivation India
Funding Required: INR 16,00,000
Here's what the Campaigners Wheelchair Basketball Federation of India WBFI & Motivation India have to say about this project.
The wheels that can change their fortune - Ex Indian Army Gunner Ajit Kumar Shukla was around 25 years of age when he was seriously injured in combat at India border. The debilitating nature of the injury left him bound to a wheelchair thereafter. What was more difficult to quash, though, was his spirit. The strength of his will and zeal to excel spurred him to convert his disability to distinction. Channeling his energy to para sports, he trained hard and today he is a Wheelchair Basketball pro, playing for Team India. There lies an inspiring story behind each of the players who is part of the squad. The Wheelchair Basketball Federation of India (WBFI) has brought these players together and strung a talented Indian side. The players are being coached by Mr. Pereira, another war veteran who is a Wheelchair Basketball player.
Where we seek your help:
As you may be aware, India has thus far never had a team participation in the Paralympics. Our dream is to make Wheelchair Basketball among the first Team Sports for India at the world event. Towards this endeavor, we are striving to provide as many opportunities for our players to get good exposure to the sport. We are also keen to give them an international experience to help them understand their strengths and weaknesses, and enhance their game. The team is currently gearing up for the Bali International Tournament organized by the Indonesia Wheelchair Basketball Federation, to be held in July this year. To prepare the players for the event, we along with our partner Motivation India, are arranging a training camp in Chennai  for 42 players (men and women) from across India. The camp to be held in June will have Mr. Craig Campbell, Wheelchair Basketball coach from Melbourne, Australia, as the chief mentor. The top players from the camp will be selected to represent India at Bali.  
Who we are: We, the Wheelchair Basketball Federation of India (WBFI), are a registered society under the Societies Act and have the mandate to govern the sport of Wheelchair Basketball in India. WBFI is affiliated to the International Wheelchair Basketball Federation (IWBF).   Our vision: Our vision is to enable large-scale participation and following for Wheelchair Basketball as a means to empower persons with disabilities, and to nurture a strong talent pool for the sport in India.   Our growth story: Since our humble beginnings in 2014, we have come a long way. Organizing workshops and camps in different parts of India, we have reached out to more than 500 persons with disabilities across the country. In addition to training sessions for Players, we have arranged many courses for Coaches, Referees and Classifiers, with the intent of grooming technical officials of the sport. Over the past three years, we have organized:   -          Three Men's National Championships involving 10 state teams -          Three Women's National Championships -          Two National Coaching camps involving international trainers -          Two technical courses for Coaches, Referees and Classifiers   Today, we have succeeded in establishing the sport in 10 states across India in partnership with the International Committee of the Red Cross (ICRC). The athletes we have trained have introduced the sport to many more people in their regions and are further promoting it in their communities.
In a first for India, we sent the Under 23 Men's team to World Championship Qualifiers to Bangkok in January this year. Soon after, we also enabled 10 women players and two coaches to attend an International Training camp held in Thailand, another first for the country.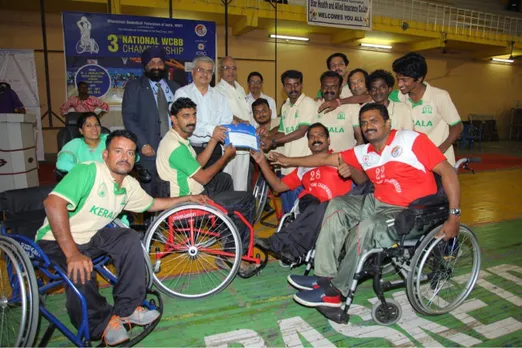 The women's team is likely to get a sponsorship from the Australian Consulate under one of their Women Empowerment programs.
The fortune of the Men's team lies in your support! Your contribution can help these heroes realize their dream of inclusion and a bright future through Wheelchair Basketball. Every drop from your side will help see India find her footing in the arena of para sports, and Wheelchair Basketball in particular.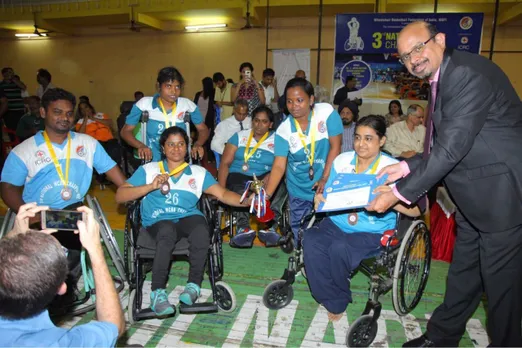 Want to Fund this Project?
Visit Ketto.org here and support the cause.
Looking for funding?
If you have a social project that's high on innovation and impact, but running low on financial fuel, do write in to Nidhi Singh at nidhi@csrlive.in with your proposal, and we'll feature it on FUND MY PROJECT.