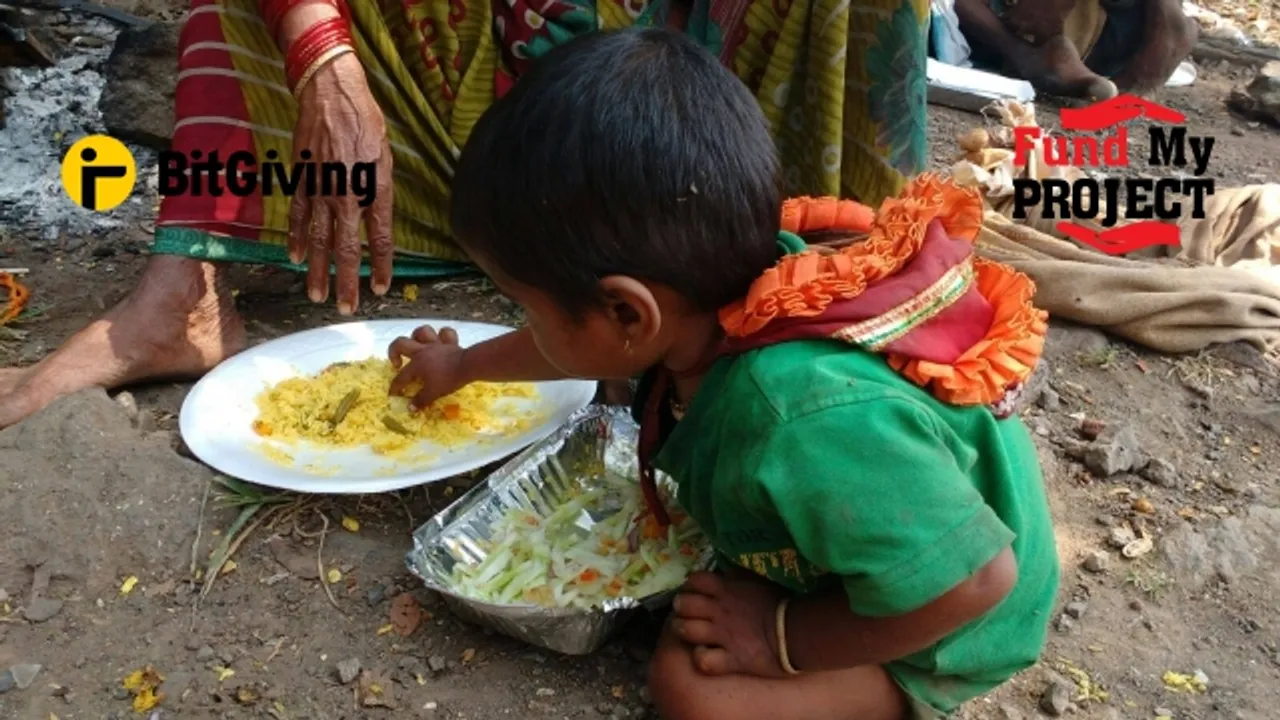 Here's how your CSR Funding can help collect excess untouched food from a cluster of restaurants and corporate offices and serve 1000 kids 2 meals everyday.
This cause is featured on Fund My Project as part of CSRlive.in's collaboration with BitGiving.com
Project by: Feeding India
Location: New Delhi
Category:
Eligible CSR activity as per Companies Act 2013, Schedule VII (i) eradicating hunger, poverty and malnutrition, promoting preventive health care...
Funding Required: INR 4.5 Lacs
And here's what Feeding India has to say about their 'Magic Truck':
There are villages on the outskirts of the capital of India, where food is not a luxury; a chapatti is shared by 4 kids and kheer is left only to imagination. Kids rarely go to the only government school, mostly because their parents need them for household errands. Dreams are turned to dust, since only a few people make it out of here. Words like education, electricity, sanitation, hygiene and even money make no sense when one simply does not have access to food. By collecting 100% nutritious excess food (that is usually discarded), from corporate offices and restaurants the 'Magic Truck' will be able to donate nutritious 2,000 meals every day.
What will the funds be used for?
Rs. 6,50,000 = Funds needed to purchase a Mahindra Bolero Refrigerated Truck which will run 24x7, 365 days. We have already raised 2 lakhs, and need to raise the remaining Rs. 4,50,000.
Magic Truck will collect excess untouched food from a cluster of restaurants and corporate offices and serve 1000 kids 2 meals everyday. The meal will comprise of 1 dal, 1 vegetable, chappatis, rice, and some dessert. This meal will not just enable these people to start earning a livelihood for themselves, but will also give them a much needed realization that people in this world actually do care. 'Feeding India Hunger Heroes' have also taken up the initiative to monitor their nutrition levels regularly.
In the night time, the Truck will visit weddings, events, individual homes and restaurants to collect excess food from them. This food will be utilized to serve 500-1000 more people every night.
The dream of making sure that no one sleeps hungry each night can be achieved if many such trucks are running in the country. Let's start with ONE! We need your help in this mission.
Want to Fund this Project?
Visit BitGiving.com here and support the cause.
Looking for funding?
If you have a social project that's high on innovation and impact, but running low on financial fuel, do write in to Nidhi Singh at nidhi@csrlive.in with your proposal, and we'll feature it on FUND MY PROJECT.