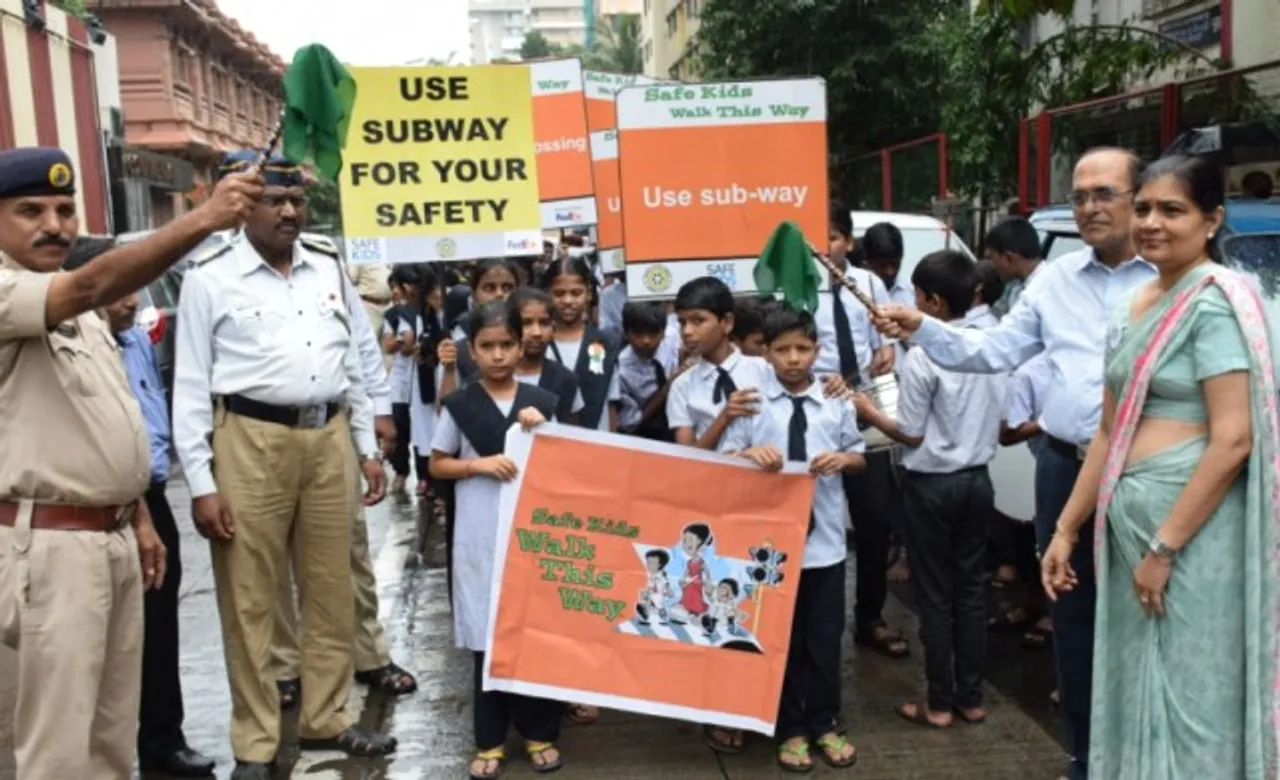 Mumbai (October 4, 2016):  Safe Kids Foundation India and Brihanmumbai Mahapalika Shikshak Sabha organised a rally of school students to commemorate the International Walk to School Day.  The representatives from the Mumbai Police and Traffic Police flagged off the rally that saw participation of 200 school students to promote the message of pedestrian safety among the local communities in Chembur.
The International Walk to School Month is observed globally to emphasize the benefits of walking amongst children, parents, school teachers and communities. In Chembur students of Subhash Nagar Municipal School walked the streets to create awareness about the need to have safe walkable communities and pedestrian safety. Additionally, around 100 students participated in a drawing competition that was organized with a focus on Road Safety.
This activity is a continuation of the awareness efforts of Safe Kids Foundation's "Walk This Way" pedestrian safety program sponsored by FedEx that was launched in Mumbai in 2007 to address pedestrian-related injuries to children. Till date, this program has reached over 4.05 million children in 3,105 schools through its educational sessions and awareness activities. In FY16, SKFI reached out to 4,96,566 children; 2,08,244 children in 397 schools were reached through classroom education sessions and 2,90,491 children through other activities.